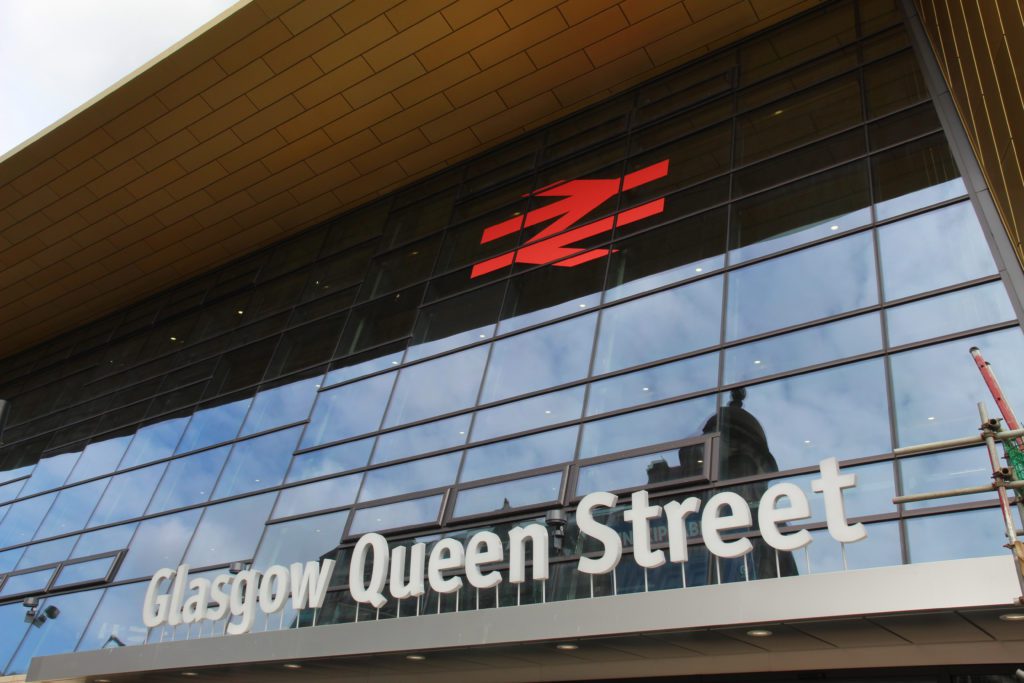 SCOTLAND'S railway is 'well on track' to its passenger services being fully decarbonised, Nicola Sturgeon has said
The First Minister made the comments at today's (October 4) formal launch of the £120 million refurbishment of Glasgow Queen Street Station.
She applauded the 'substantial' investment of over £9 billion in rail infrastructure since 2007, which has seen over 75% of all rail passenger journeys in Scotland made by electric services.
Further to this, Sturgeon also announced that the £63 million Barrhead line electrification will now move to the construction phase. It forms part of Transport Scotland's rail decarbonisation action plan, which will see removal of all diesel on passenger services by 2035.
Nicola Sturgeon said, "With just a month until world leaders arrive in Glasgow to address the growing climate crisis, Scotland's Railway is on well on track in its journey towards full decarbonisation of passenger services.
"This new Glasgow Queen Street, delivered as part of the Edinburgh Glasgow improvement programme, is a shining example of how we can modernise historic and iconic stations, offering greener transport hubs that are more attractive to commuter, business and leisure markets alike.
"This station led the city through industrialisation and it now stands out as an example of what we can achieve as we navigate our way towards net-zero.
"Since 2007, we have invested over £9 billion in rail infrastructure, including electrification to enable greener trains to run on those routes. We are committed to continued electrification, and the use of alternative traction technology, if we are to address the challenges facing this planet. Scotland, as a responsible global citizen, will do everything we can to play our part."
Alex Hynes, MD of Scotland's Railway, added, "As Scotland continues to recover from the impact of the pandemic, and as Glasgow prepares to host COP26, we are incredibly proud of this new station and the modern, green railway it symbolises.
"The extended and electrified platforms at Glasgow Queen Street help to make sure our railway is ready to play a role in combatting the challenge of climate change and its impact on how we live and work in the future.
"Our engineers, contractors and station teams have worked tirelessly to create a landmark new station for Glasgow and should be commended for completing such a complex job without having to close Queen Street to its passengers."