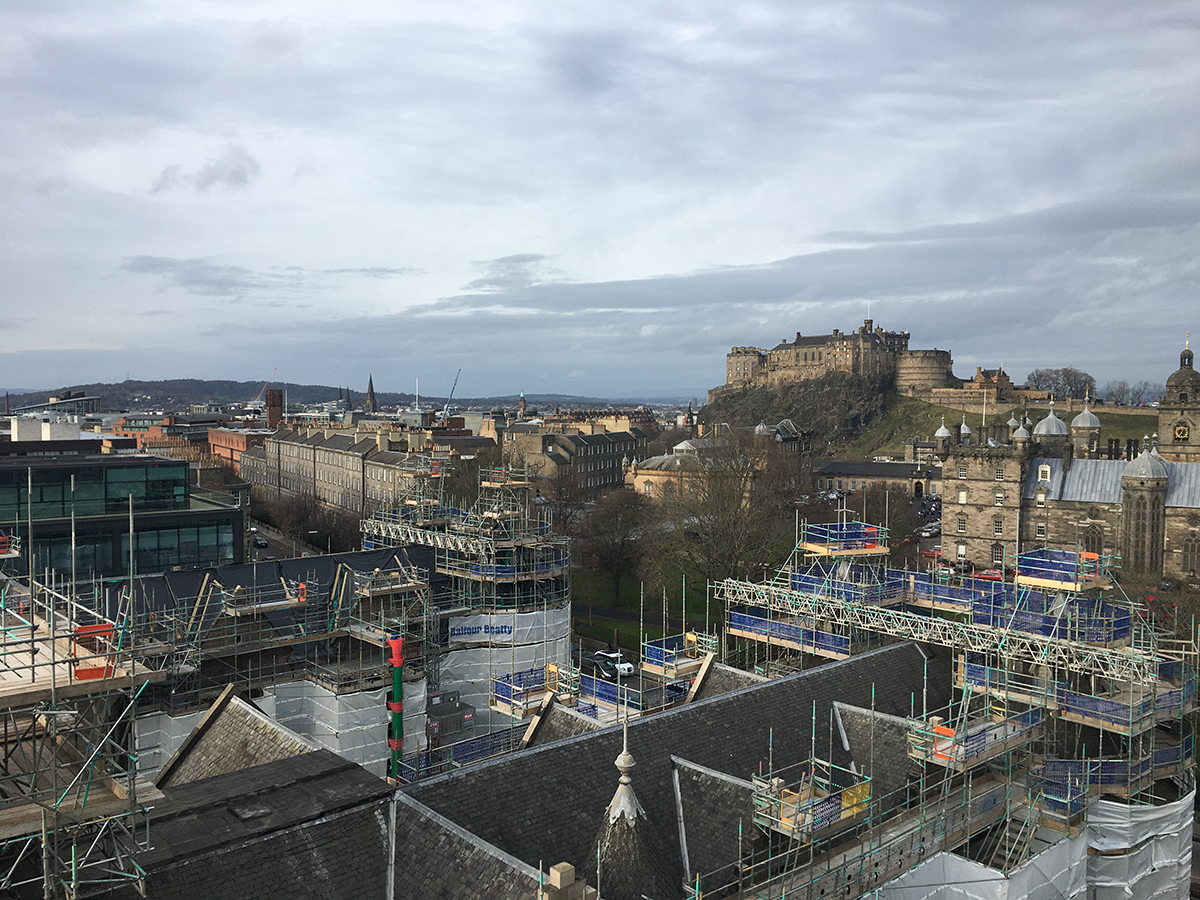 Project Scotland recently spoke to Lyndon SGB and Taylor's Hoists MD Stuart Robinson about his first year in the job, Scottish expansion plans, and what the business is doing to tackle industry-wide skills shortages
Q) You last spoke to Project Scotland a year ago shortly after being appointed MD of Lyndon SGB and Taylor's Hoists. How would you sum up the past 12 months?
A) We've successfully been able to manage our way through new projects starting, projects being delayed or changed during this new pandemic environment. What we have found is despite a difficult year, we've maintained a healthy business and generally kept everybody in work.
Looking forward, we have a very positive feeling towards 2022 – but without being complacent about the longer-term effect of the pandemic.
We're very conscious that Covid isn't 'over' and there are still restrictions in place. And of course there is an ongoing risk that those restrictions may change or be hardened. But we're definitely seeing signs in the marketplace that there is work out there to be delivered, and opportunities – not just in Glasgow and Edinburgh but across the country – for good quality projects and opportunities to grow.
We're excited by the future in Scotland and are absolutely committed to our business here. We're looking for Stuart Dougall – our Regional Manager for Scotland – to lead our nationwide four-branch network, and to drive planned growth.
We've got some great clients that work in certain regions of Scotland and we'd like to expand our relationship with them into other parts of the country. Our newest branch in our UK network is in Aberdeen and we remain committed to its development and have already secured impressive project work for 2022 to support its growth.
We would hope over the next 12 months that we are able to continue to expand our mast climbing capability in Scotland. And we are also looking for our very successful, market-leading hoist business, Taylor's Hoists, to scale up its presence into Scotland.
We can harness the ability and Scottish construction marketplace experience within our mast climbing team and use that to be a foundation to further grow the hoist business – joining together with our scaffolding, to offer our 'total access solutions' to clients here.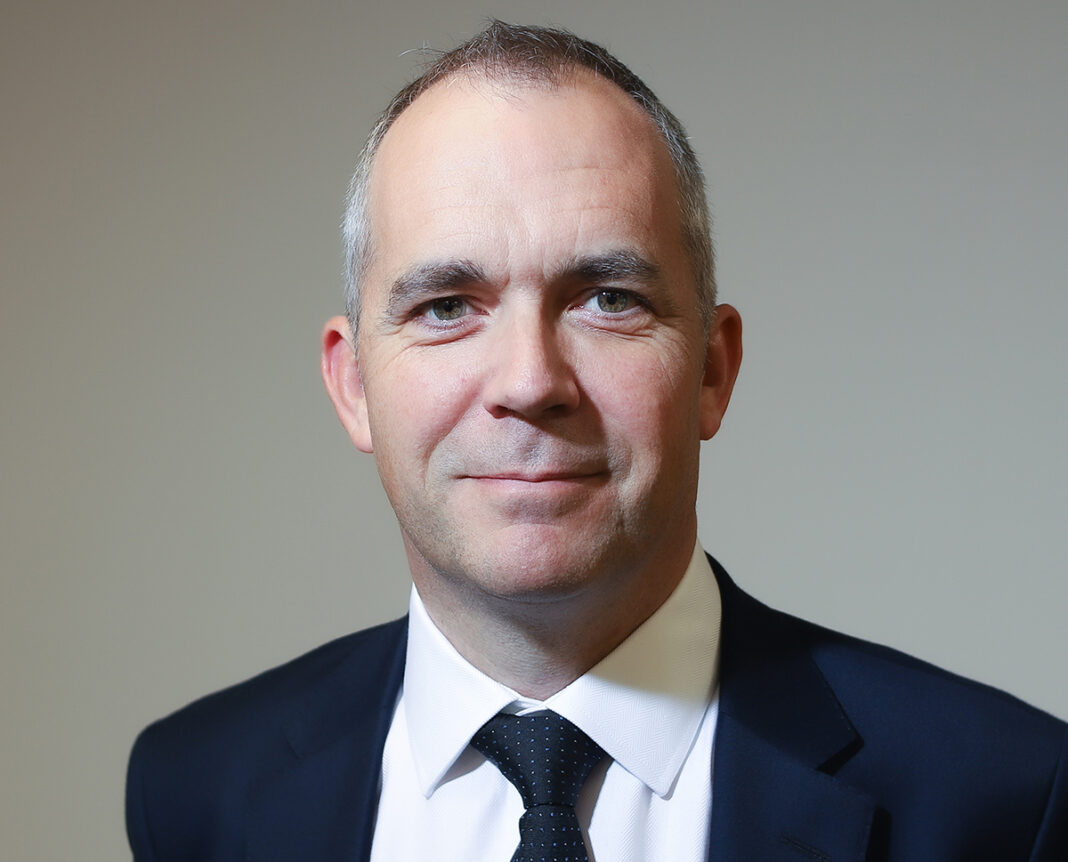 Q) How does Scotland fit into the company's long-term plans?
A) Scotland represents a core part of our overall UK business and is an absolute cornerstone. We are fully committed to our four-branch scaffold network and the mast climber branch. We are confident we can expand Taylor's Hoists presence, and are fully committed to the people who work for our business in Scotland. It's a great place to work, with some outstanding construction and infrastructure projects we want to be part of.
Q) What trends are you seeing in the marketplace at the moment and where do you see the strongest potential for growth?
A) It's a mixture of many things. We're seeing good projects in the housing sector with good quality housebuilders, as well as opportunities with Government-backed schemes like schools, hospitals and prisons. And on the back of Government support for major infrastructure we are seeing increasing confidence in the private development market, which is great news.
We're also seeing the continued volume in the re-clad sector with both public and private sector clients. I'd expect this to provide opportunities over the next five years particularly to our scaffold and mast climbing businesses, and to not be limited to high-rise buildings.
Q) What standout projects have you been involved in recently?
A) We continue to work well with CALA Homes across Scotland and hope to fully align with their regional coverage in time.
Multiplex is a key client for us in Glasgow (on the University of Glasgow campus development programme). And we've been working with Balfour Beatty at the EFI (Edinburgh Futures Institute) building in Edinburgh.
The headline project for us this year in the UK, just a few miles south of the Scottish border, has been the £330m Manchester Town Hall renovation with Lendlease, where we have scaffolding and hoists in operation, including 10,000m²  of weather protection, access platforms totalling 22,000m²  and multiple combined scaffold staircases totalling 450m in height – enough to reach the top of the Empire State building (448.7m)!
We've also secured a number of projects with High Speed Two (HS2) and have been involved in numerous housing projects with Countryside, generally in the north-west of England. Our flagship project in Leeds is with Galliford Try on the multi-tower, 665-home Monk Bridge site. This epic scaffolding project features an in-house designed, highly detailed CUPLOK® access scaffold combined with Omega hop-up system – covering the five residential blocks, varying from 12 to 22 storeys in height.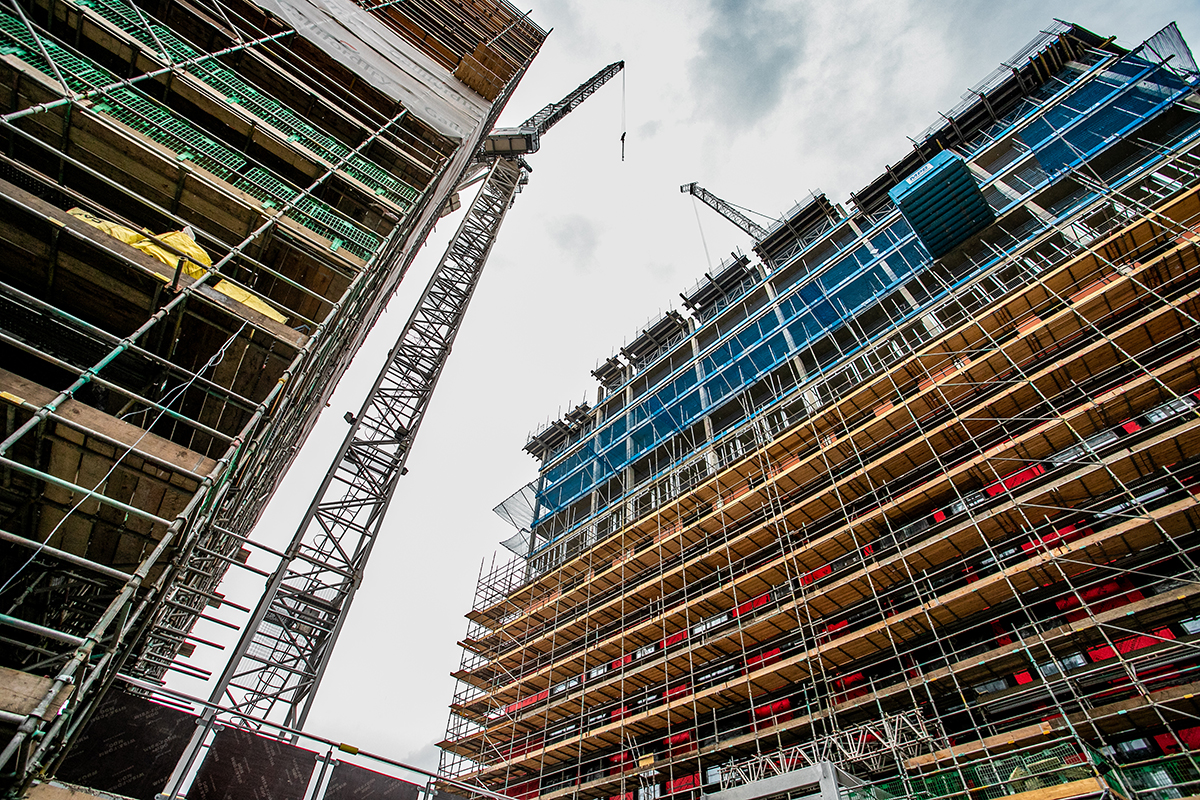 On top of this, we have had new product launches with the in-house developedQuikDeck® suspended access system and Rapid EPS edge protection systems, which we will look to roll out UK-wide in 2022.
QuikDeck is a suspended access system that can assist in projects such as bridge renovation. The Hunnebeck EPS edge protection is a much faster way of providing temporary edge protection to steel and concrete framed buildings during the construction phase.
Q) Skills and material shortages, as well as price rises, have been dominating the construction news cycle of late. What's your thoughts on the situation and what steps are you taking, as a business, to mitigate the current challenges?
A) If you take materials shortages, I think we'll see that coming to an end soon. The flow of materials has improved. Prices are still a challenge, but gladly we are part of a large global organisation and can benefit from certain economies of scale.
And because we've now got confidence that Covid is easing away, and confidence there is a strong market out there, we're able to better plan for the future and be well organised and prepared – not just for the next year but the next five years.
This confidence breeds confidence within our suppliers as well and therefore we are able to get certainty of securing materials, and certainty on delivery dates. So materials is not my key concern.
What I am more worried about is the skills shortage. There's a general shortage of scaffolders and we are in competition with all other construction trades for new entrants into our industry. We will increase our efforts to better communicate the benefits of a career in the access industry – particularly at Lyndon SGB – and showcase a number of our current workforce who have built long and successful careers.
We're also making plans to relaunch our apprenticeship scheme early next year and will mandate each of our branches to take on a certain number of apprentices each year. That's not just for scaffolders, it's also for other skills within our organisation. We also definitely need to recruit a more diversified workforce and we have great strategies in place to deal with this with a number of organisations. It's exciting times for Lyndon SGB and Taylor's Hoists, here in Scotland and beyond. Stay tuned!