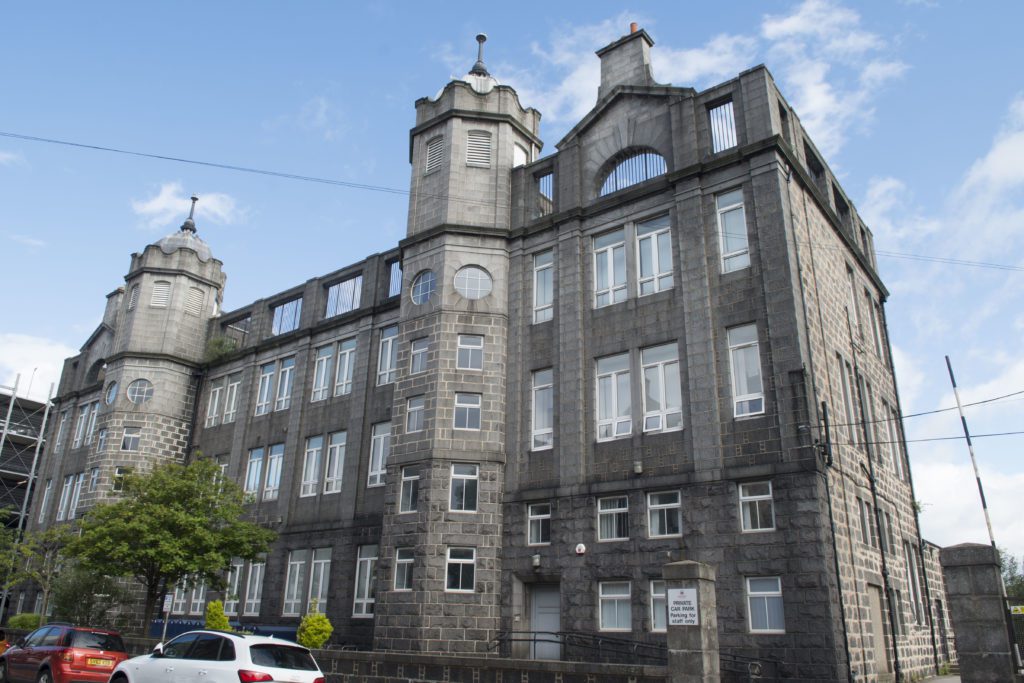 PLANS to convert part of a former Aberdeen school into a mosque have been approved by the city's council.
Following its closure as a school, the C-listed Frederick Street building was later used as office space by Aberdeen City Council but has lain empty for three years.
Aberdeen Mosque and Islamic Centre (AMIC) will now turn the building into a place of worship with community facilities including after school activities, lifestyle and wellbeing classes, youth programmes and a food bank.
The plans were submitted by Aurora Planning on behalf of AMIC. The firm said that there was 'no realistic' prospect of the building being reused as office space in the short or medium term.
Aurora planning directors, Maggie Bochel and Pippa Robertson, said, "With little chance of the property being used as offices AMIC identified the potential for the building to create a new place of worship and community centre, with the flexibility to accommodate a range of associated community activities including funeral, wedding and religious ceremonies.
"This development will make a positive contribution to the life and vibrancy of the city centre. It's just a few minutes' walk from the city centre but out with the Union Street Conservation Area and will generate significant footfall."
AMIC chairman Ma'aruf Razzak added, "We are delighted to have secured planning on the site and with the support Aurora has provided on this project. We are excited and look forward to bringing the building back to life after it has lain empty and unused for a number of years. Many members of the Muslim community, like myself, were born and raised in Aberdeen and our mosque holds a dear place in our hearts.
"While this will always remain the case, the new site will provide a modern and spacious masjid and community centre that can cater for the wider needs of the community. Our site at The Spital site has not been fit for purpose for a long time with many limitations in terms of the services and facilities we could offer from there. We believe that with this new property we will be able to deliver essential services for children, youth and families, all within the fabric of one building."