THE oldest palm tree in the Royal Botanic Garden Edinburgh has been felled as part of restoration works.
The 200-year-old sabal palm, which first grew at the Garden's previous site at Leith Walk, was transported to the current site in the early 1820s.
However, it outgrew the Tropical Palm House and had to be trimmed various times in recent years to prevent it pushing through the glass.
Experts at the Royal Botanic Garden Edinburgh have now said that the tree is now failing and is too frail to survive being moved to another glasshouse.
As a result, the Victorian Temperate and Tropical Palm Houses are now completely empty for the first time since they were built in the mid-19th century, in preparation for the 'much needed' Edinburgh biomes project.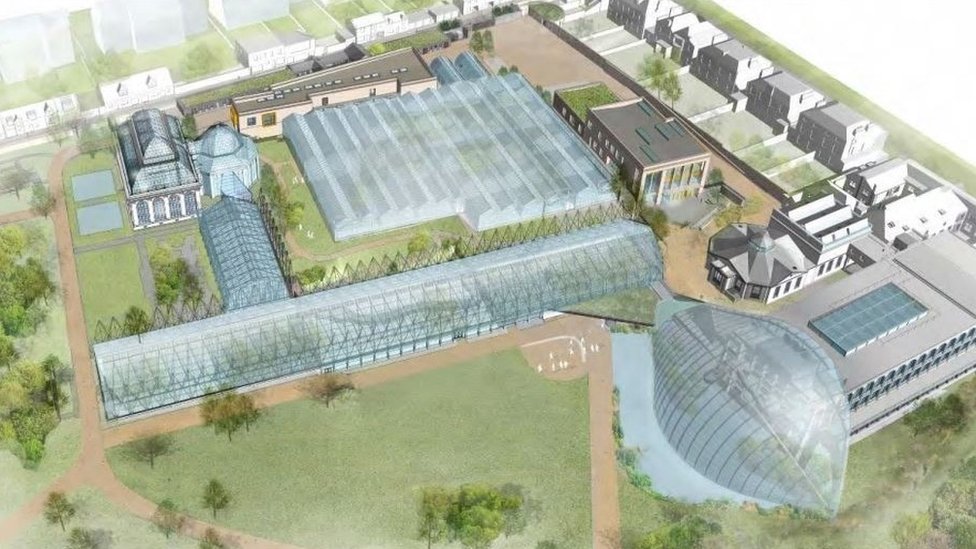 Described as 'arguably the most visionary and exciting' project of the Garden's 350-year history, the works will deliver 'world-leading' facilities that will protect some 13,500 species in the glasshouses.
It will involve refurbishments of the existing facilities, as well as the creation of a 'stunning' new glass house linking to the Front Range houses. It will act as the point of welcome to a 'considerably' rejuvenated glasshouse experience, taking visitors through the modernist Front Range, Victorian Temperate and Tropical Palm Houses.
Balfour Beatty entered a pre-construction agreement with the Royal Botanic Garden Edinburgh in March (2021) to lead the first phase of works.
Regius keeper of the Royal Botanic Garden Edinburgh, Simon Milne MBE, said, "The need for our pioneering work has never been greater, be it through cutting-edge science, impactful education or inspiring people with the beauty and value of natural capital.
"Edinburgh Biomes is crucial to achieve this and the project needs the widest possible support if we are to secure our place as a leader in plant science and education, horticulture and ensure the astonishing Living Collection thrives for future generations. Edinburgh Biomes will engage people of all backgrounds and nationalities, inspiring them to be part of the protection of plant life that sustains and delights us."