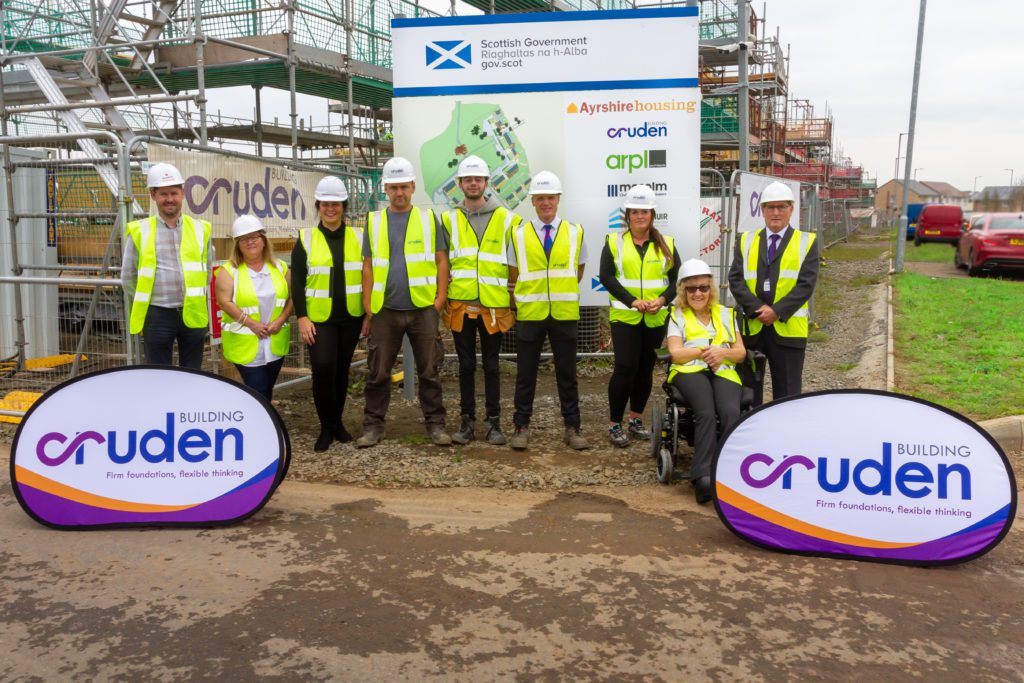 FOUR new jobs have been created as part of a £7 million affordable housing development in Troon.
It comes as part of the added value aspect of the project's programme being progressed by Ayrshire Housing alongside Cruden Building West.
The roles include a four-year joinery apprenticeship and a trainee site manager on the project, which will see the build of 52 homes as part of a 600-property masterplan.
Jim Whiston, director of Ayrshire Housing, said, "As well as providing much needed, quality affordable housing which will make a big difference in the quality of life for residents, it is also fantastic to see 'community benefit' in action – offering apprenticeships and work placement opportunities to local people."
Gordon Lee, director of Cruden Building West, added, "At Cruden Group, we build communities, not just homes and are therefore fully committed to providing meaningful employment and training initiatives as part of our support for the local community through this exciting new housing development in Troon."