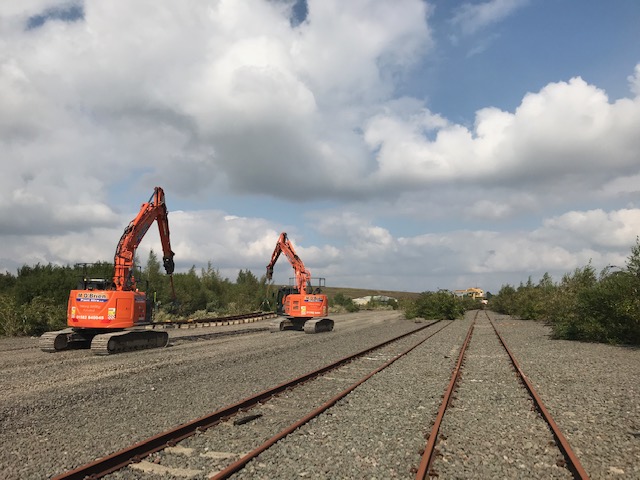 A crucial milestone has been reached in the development of a new low carbon, multi-modal rail freight facility with the laying of a private rail track to facilitate construction.
Once complete, Mossend International Railfreight Park (MIRP) will provide 2.2 million sq ft of logistics space and Scotland's first 775-metre electric rail terminal.
In line with environmental ambitions, the track laid has been recycled, re-using redundant track from Bedfordshire. It will facilitate the movement of construction materials for the development by rail and will then be removed.
David Stirling, director of Mossend International Railfreight Park operator Peter D Stirling Ltd, said, "This represents a major milestone in the construction of MIRP, Scotland's newest Strategic Railfreight Interchange. Being showcased at COP26 in November as an exemplar in low carbon logistics, it will provide a modern, multi-modal solution for businesses based locally as well as across the UK and Europe, accommodating 16 trains per day as part of a 24/7 operation."
The planning application for Phase 1 was granted earlier this year and covers the detailed proposals and layout of the Railfreight Terminal including cross docking transit building, secondary buildings plus electric automated overhead gantry cranes (RMG) and associated infrastructure.
The rail terminal is due to complete in Q4 2022 and, in early 2023, development of the distribution park will start.