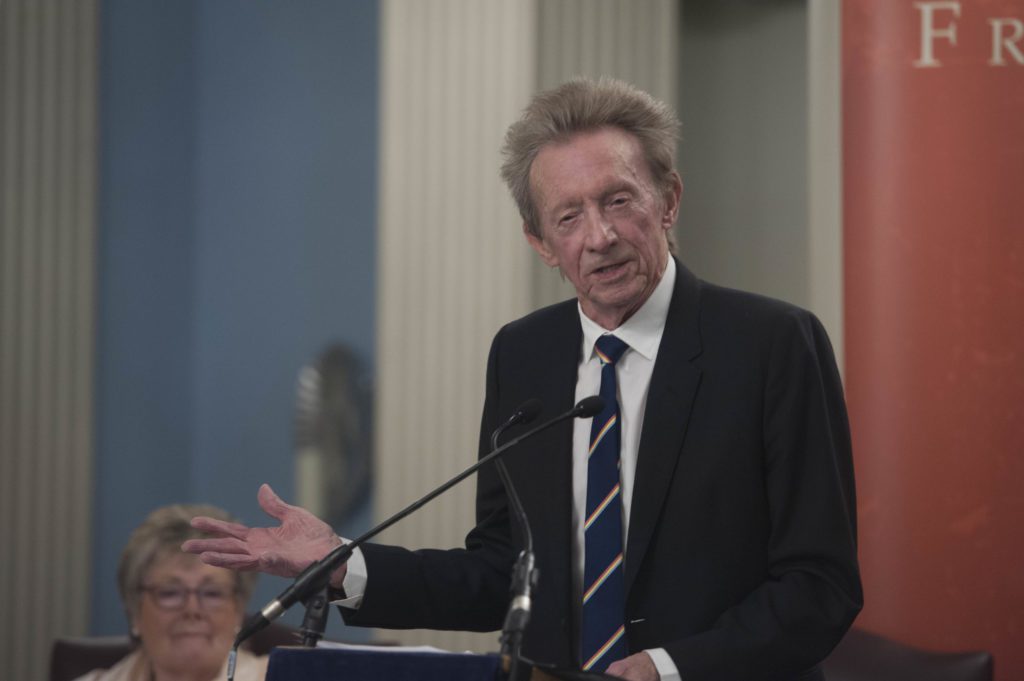 MANCHESTER United legend Denis Law is expected to return to his hometown of Aberdeen next month for the unveiling of a statue in his honour.
The news was announced by Aberdeen City Council, with the local authority revealing that Sir Alex Ferguson is also anticipated to attend the event on November 18.
The bronze statue is to be sited next to the Provost Skene's House, which recently opened as a new visitor attraction after undergoing a £3.8 million renovation.
Both footballing legends feature in the attraction, which showcases people with links to Aberdeen and the north east who have transformed the wider world.
As well as having a presence in the hall of heroes on the ground floor, Law is celebrated in the sporting champions section, where memorabilia from his career is on display.
Although born and raised in Aberdeen, Law never actually played for the city's football club. He is regarded as a Manchester United legend, having scored 171 goals in 301 games for the club – with a statue of Law alongside George Best and Sir Bobby Charlton standing outside the club's Old Trafford stadium.
The legacy of the striker, who also bagged 30 goals in 55 games for Scotland, is well represented within Aberdeen through the Denis Law Legacy Trust and its successful Streetsport initiative with Robert Gordon University, as well as the Trust's football courts delivered in partnership with the council.
The cost and erection of the Legend statue, which shows the footballer in an iconic arms-raised pose, has been met by the city's Common Good Fund and the Denis Law Legacy Trust.
It was sculpted by Alan Herriot, who was also commissioned by the council to create the statue of King Robert the Bruce outside nearby Marischal College.
Denis Law said, "I am honestly humbled that a statue is to be erected in the heart of my beloved home city. Aberdeen and the people of Aberdeen mean everything to me. This is truly a huge privilege and I would like to thank Aberdeen City Council and Denis Law Legacy Trust for honouring me in such a manner."
Councillor Ryan Houghton, convener of the city growth and resources committee at Aberdeen City Council, added, "Denis Law is a truly inspirational figure, who transcends his sport and is held in the deepest regard and affection by the people of Aberdeen."The honour would be ours in welcoming Denis and Sir Alex to the city, where they have done so much to further Aberdeen's success and our standing in the world. The council is delighted to be supporting this project."
Both Law and Sir Alex Ferguson – who managed the Dons and later Manchester United – were awarded Freedom of the City in 2017, with more than 15,000 people lining Union Street to greet Law when he received the honour in 2017.