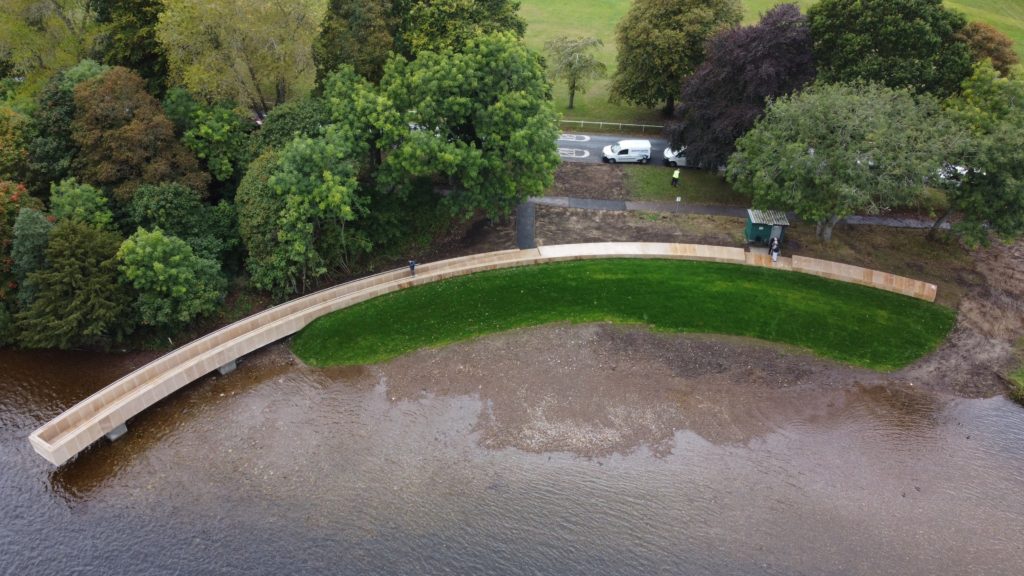 A new public artwork has officially opened on the banks of the River Ness in Inverness, in a bid to reconnect the city with the river.
Known as The Gathering Place, the 'simple contour' of stone transitions from a bench-like platform to a pier, where it reaches out to offer views upstream in the direction of Loch Ness.
Echoing the shape of the banks of the river, the artwork maintains a low, horizontal presence so it does not dominate the landscape while views are unobstructed to ensure the river itself remains the focus.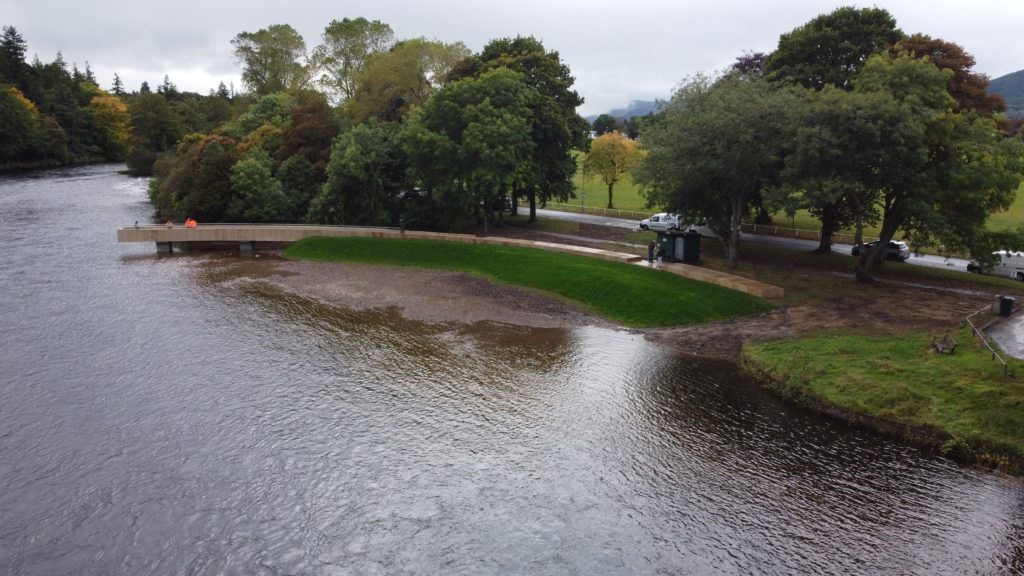 Constructed from Clashach stone, the material was selected due to its 'beauty' and its origin being the nearby Moray. The Highland Council added that the stone has historically been the material of choice for many important buildings – including the Museum of Scotland in Edinburgh.
The local authority continued by saying that the project is 'indebted' to the 'craft and skill' of Beauly-based Simpsons Builders, who undertook the construction of the artwork – as well as the people of Inverness, who participated in the design process.
Inverness Provost, councillor Helen Carmichael, said, "The Gathering Place provides hope for the future as we continue through a recovery from the pandemic. People are once again able to meet up, interact and start to feel more of a sense of normality returning to their lives.
"It's been great to see the artists listened to the range of views and delivered a piece which built on people's stories and memories of the river.
"I hope that it will not just be an asset to our city, but a place where people will be able to come together to pause and reflect on the joy of human interaction within the amphitheatre of the river."