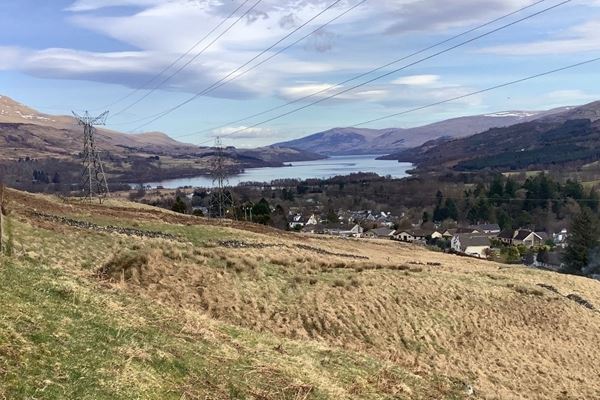 A project to remove electricity towers in the Loch Lomond and Torssachs National Park is underway.
The SSEN Transmission works comes in a bid to improve the visual impact of the scenic landscape.
It will see a total of 7.8km of electrical overhead lines removed, including 31 steel-lattice towers between Killin substation and Lix Toll. They will be replaced with underground cables, which the firm said will not compromise on the quality of the 'crucial' energy transmission in the area.
It forms part of the firm's visual impact of Scottish transmission assets scheme (VISTA), which is backed by a national Ofgem scheme that allows GB transmission network operators to apply for funding to remove infrastructure in national parks.
Alistair McDonald, Project Manager, said, "We're pleased that construction has now started on the new VISTA project between Killin and Lix Toll, which will enable us to deliver a project that offers a significant reduction in visual impact in one of Scotland's most unique and important landscapes. The first phase for us is to begin preparing the site by upgrading existing access points along the route and construction of a temporary haul road. Then works will progress with the construction of a new temporary bridge crossing over the River Dochart, before we start installing new underground electricity cables along the planned route.
"We've been working with various stakeholders including the community for several years before reaching this point and their input has been invaluable in getting this project off the ground."
SSEN Transmission said that it expects the project to be completed in spring 2023.