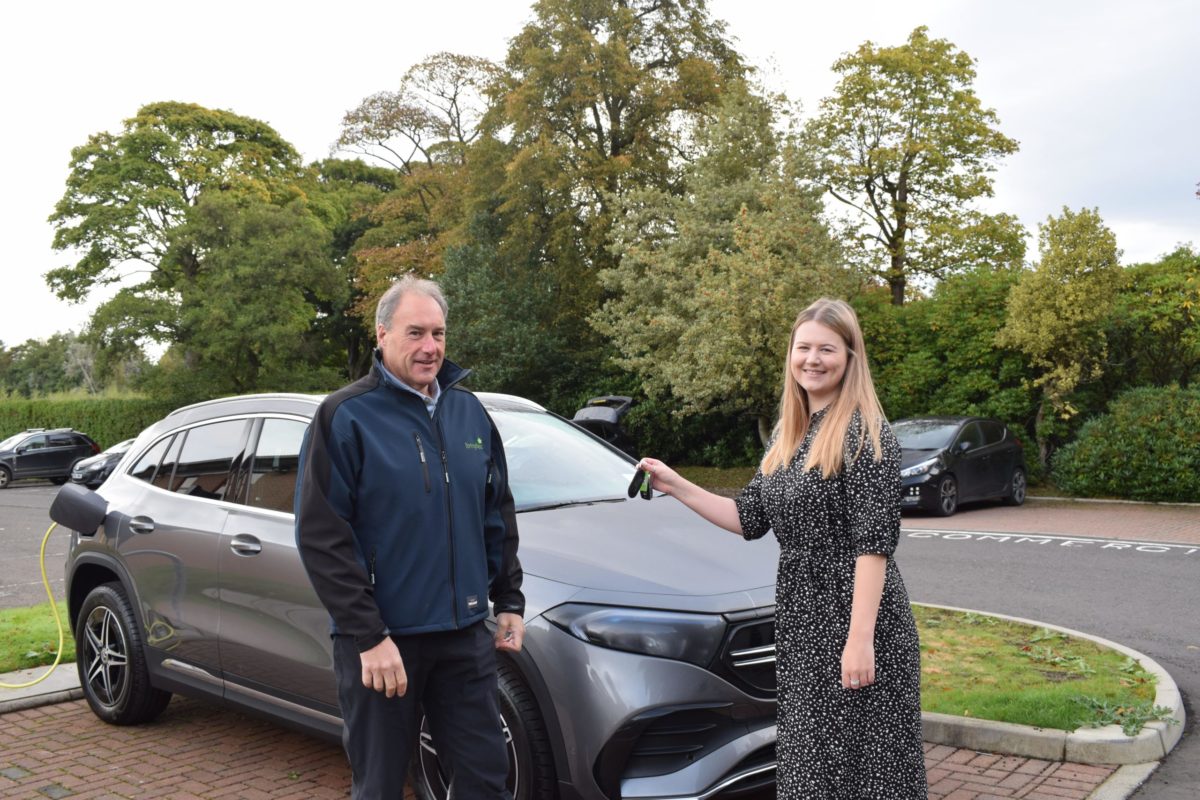 THE first employee at Springfield Properties to make the switch to an electric company vehicle has taken delivery of a fully electric car.
The housebuilder's introduction of zero emissions company vehicles is part of the group's wider strategy to reduce its carbon footprint and comes weeks after the business welcomed its first electric van to its fleet.
Eligible employees have been offered a variety of cars. Springfield has installed a series of electric car charging points at the firm's offices in Larbert and Elgin, as well as at its kit factory, with plans underway to have points available to employees at construction sites.
Central architectural manager, Craig Veldon, who is based in the Larbert office, has taken delivery of an electric car. He said, "I've been driving electric cars for a few years now and was already on board with the wealth of benefits they bring, so signing up to a company electric car was an easy choice for me. There was quite the buzz in the car park when my car was delivered. I went for the Mercedes EQA, which is spacious, has a good range and is great to drive too!
"We all need to be making changes to do our bit for the environment and an electric car is an excellent way to do this. I'm pleased to work for a business that recognises the importance of taking action to mitigate climate change."
Springfield chief executive, Innes Smith, added, "We're really pleased to have had such positive uptake from staff following the launch of fully electric company car scheme. Craig is the first employee to receive his zero emissions vehicle and we've already around 50 employees eagerly awaiting the delivery of their electric car, with nearly half of these expected to arrive before Christmas.
"Our first electric van and the implementation of staff electric vehicles are just the first few steps we're taking to reduce our carbon footprint and we're excited to continue our journey to improve our sustainability."