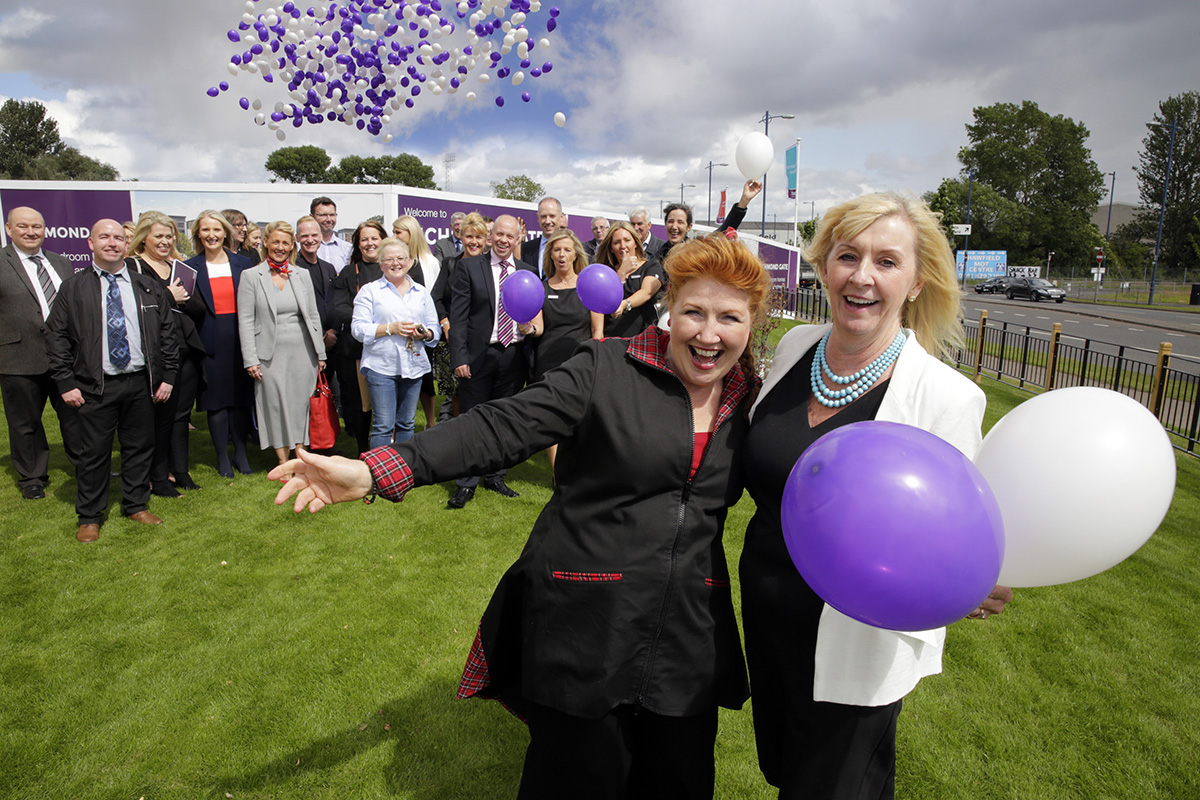 AVANT Homes has marked 15 years at the 1,391-home Richmond Gate development in Oatlands, Glasgow
The project is built in a 32.2-acre area site, once characterised by four-storey tenements. The tenements were demolished in 1999 following unsuccessful refurbishments, leading to the requirement for major regeneration.
Since the launch of the development in 2006, Avant Homes has completed 1,155 properties across a mixture of houses and apartments leading to the use of 453,000 roof tiles, 3.2m concrete blocks, and 8,300 windows across the build to date.
The developer currently has 72 apartments under construction with a further 164 left to build. The project is scheduled for completion in 2023 and is expected to be home to up to 3,500 people.
Avant Homes Scotland sales and marketing director, Theresa Barbour, said, "Oatlands is a historic area that we have worked hard over the last 15 years to regenerate into a community that we and its residents can be proud of. With the build set to complete in 2023, we're very pleased to have had the opportunity to preserve this area close to Glasgow, while also working to create a thriving outer-city culture that people want to call home."
A part of the community created by Avant Homes is the development's artwork project, which will include four pieces of public art when Richmond Gate is completed. The housebuilder worked with public art consultant Ben Spencer to commission the pieces with local designers, schools and community groups.
The first art installation is located in Oatlands Square and was designed by international artist Kate Thomson. Named 'River Spirit', the sculpture was unveiled by actress Libby McArthur in 2015.
The second artwork is named 'Oatlands Girl', which is a four-metre-tall sculpture made from marine-grade stainless steel. Created by Scottish artist Rob Mulholland alongside local residents and schoolchildren, 'Oatlands Girl' was unveiled by Nicola Sturgeon in 2016.
In spring 2021, 'Upriver' was revealed on the corner of Shawfield Stadium and Richmond Park. The piece comprises two mast sculptures standing seven and 11 metres high with sails inspired by Glasgow Richmond Model Boat Club.
Planning for the fourth and final piece of public art is set to start soon and is due to be revealed when the Richmond Gate development is completed in 2023.
Theresa added, "Throughout our time building Richmond Gate, we've formed brilliant relationships with local people, groups and organisations, which is illustrated by the public art we have on display across the development. Working with Glasgow City Council as well as local artists and designers really fosters the sense of community spirit that we're trying to create with the regeneration of Oatlands, and we can't wait to see the completed development and artworks in 2023."