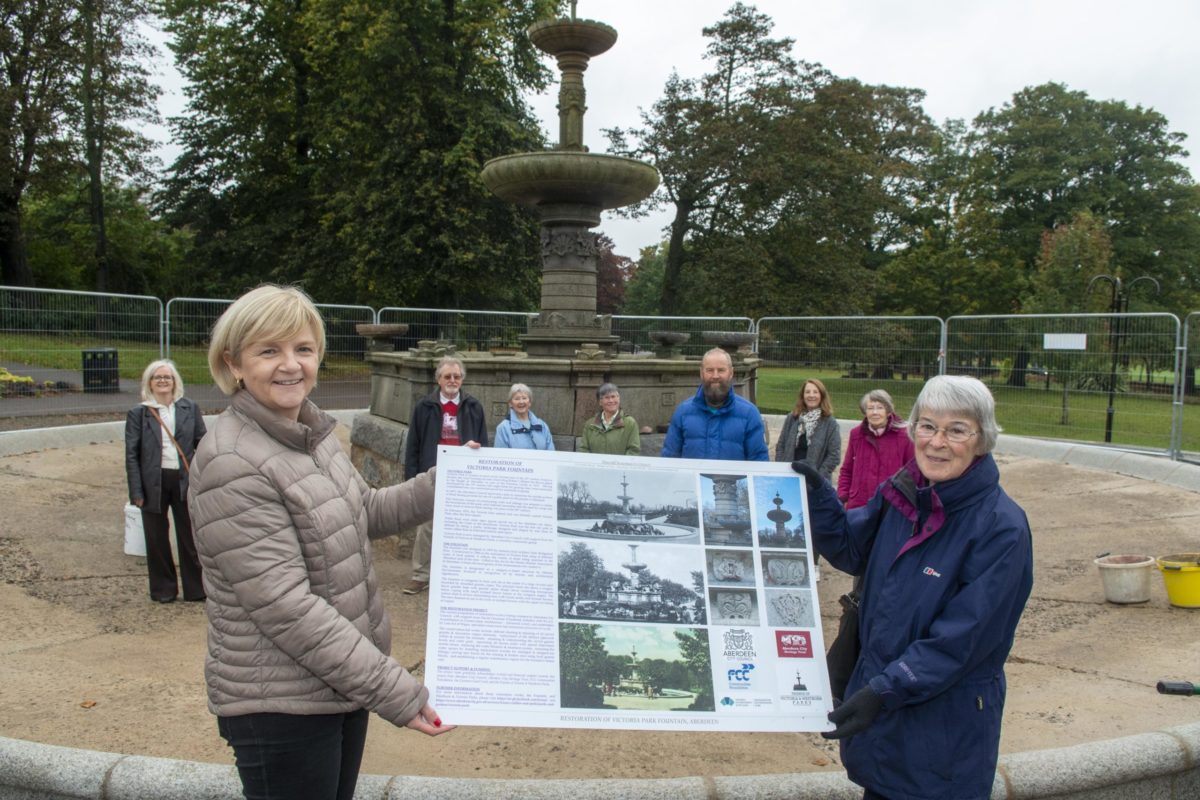 A £130,000 project to restore an A-listed Aberdeen fountain is being delivered by the city council and community partners.
The works will include the repair of stonework and will bring the landmark in Victoria Park back into working order.
Funding for the initiative came from the council's Common Good Fund, Aberdeen City Heritage Trust, and FCC Communities Foundation.
Local architect J.B. Pirie designed the fountain as one of his earliest projects. It comprises of a central stem featuring several drop bowls and water jets, all sitting in a granite ringed basin. The fountain is constructed from stone quarried in the region in the 1870s and contains 14 different types of granite.
Aberdeen City Council leader Jenny Laing said, "Victoria Park was Aberdeen's first public park, and the fountain is a fond landmark for many residents. The community and park enthusiasts have been instrumental in bringing this gem back to life and I would like to thank, in particular, The Friends of Victoria and Westburn Parks, for their ongoing support. The sensitive historic restoration will be welcomed as yet another step in enhancing our wonderful parks and green spaces across the city."
The council's team will work alongside Friends of Victoria and Westburn Parks, Dave Chouman, local conservation accredited architect, and conservators Lost Ark to reinstate the fountain. The work is expected to take around eight weeks.