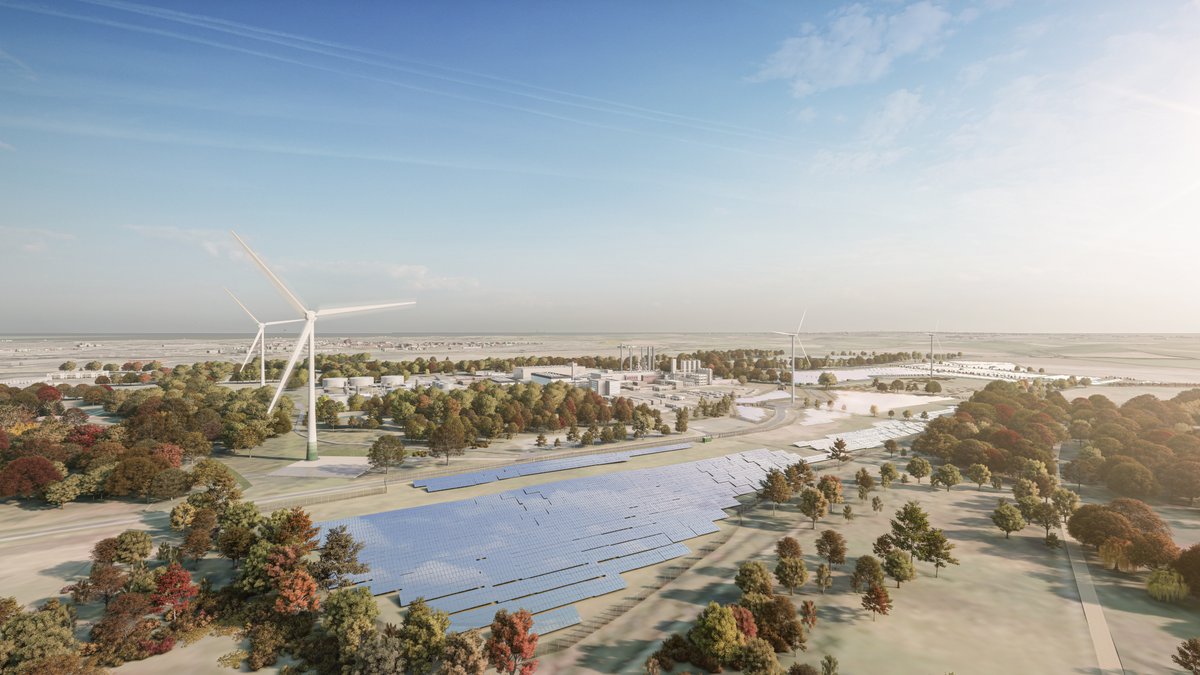 THE Farm Energy Company has broken ground on its 28MW solar and wind power development at GSK's Irvine facility, described as one of Scotland's largest individual consumers of electricity.
Once completed, the project has been tipped to 'substantially' reduce energy costs and carbon output at the site.
The investment features a 20-year power purchase agreement with GSK on a private wire basis resulting in the creation of a new solar farm with an installed capacity of 19.9MWp and two new wind turbines of 4MW each.  As a result, 85% of GSK's Irvine energy needs are set to met onsite as well as saving around 10,000 tonnes of carbon each year.
The solar farm will include around 42,000 solar panels with structure support and electrical infrastructure installed within 56 acres of land at the GSK site.
Installation is scheduled for completion in spring 2022.
The Farm Energy Company specialises in the design of renewable technologies for large energy users. Paul Holmes-Ling, managing partner and co-founder, said, "This is a significant milestone for GSK and we are delighted to have been able to realise their renewable energy ambitions which will not only have immediate benefits for the Irvine facility but will also create a legacy for the local community through significant bio-diversity improvements.
"We have been pioneering in our approach to combining different technologies in many of our projects. The combination of wind and solar in a large private wire scheme is best suited to GSK's requirements at the Irvine site, and innovative models like this can show how businesses can reduce costs, improve energy security, and achieve Net Zero goals at the same time."
GSK Irvine site director, Cammy Mitchell, added, "The production of our life-saving product is a very power-hungry process. GSK Irvine is now taking its biggest step yet to end its reliance on electricity generated elsewhere. The power purchase agreement with The Farm Energy Company builds on a series of investments in wind, biomass and biogas and will cut emissions by some 10,000 tonnes of CO2 per year. It will also allow us to make the single biggest contribution to GSK's global renewable electricity target.
"GSK's commitment is not just to becoming carbon net zero but also becoming nature positive. We are delighted that the contract includes an investment in enhancing the biodiversity of the significant area of land around our site."
Debt finance was provided by Lloyds Bank, with Ikarus Capital Advisory acting as financial adviser and CMS as legal adviser to Farm Energy in the transaction.