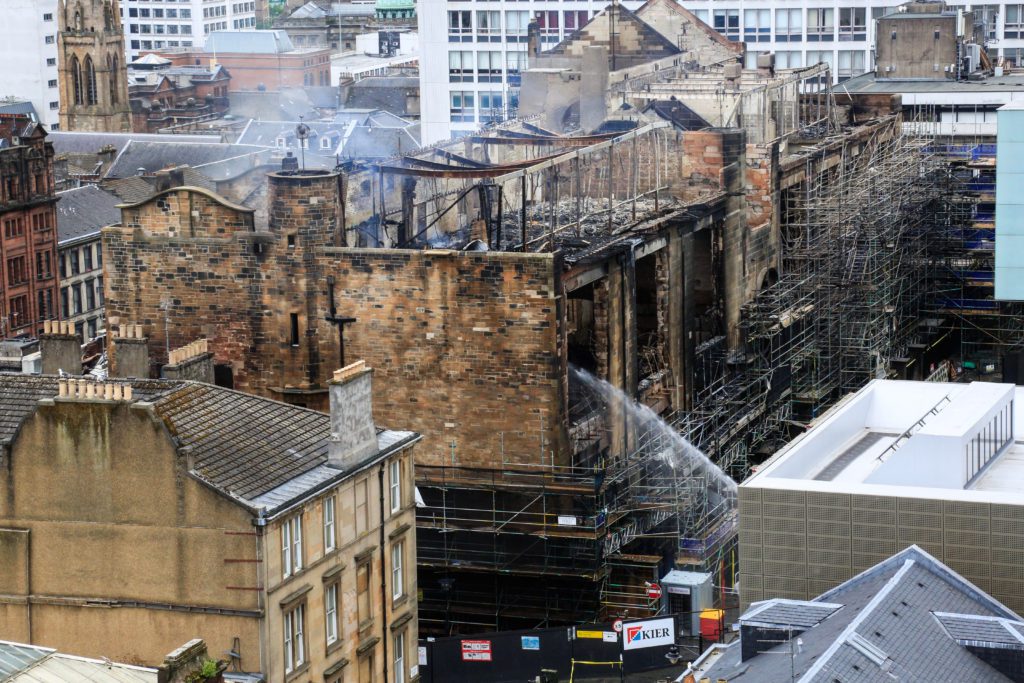 A 'rigorous' analysis of the options for the future of Glasgow School of Art's (GSA) Mackintosh building has recommended a 'faithful reinstatement' of the premises.
It comes after a fire in 2018 left the building badly damaged, with a 'long list' of options being considered for its future – including a complete new build, a hybrid build and a doing the minimum.
Following 'extensive' consultation and 'robust' economic analysis, the strategic online business case (SOBC) demonstrated that the best option is to undertake a faithful reinstatement within the practical constraints of the regulatory environment – while innovating to make sure that digital technology and sustainability is at the building's heart.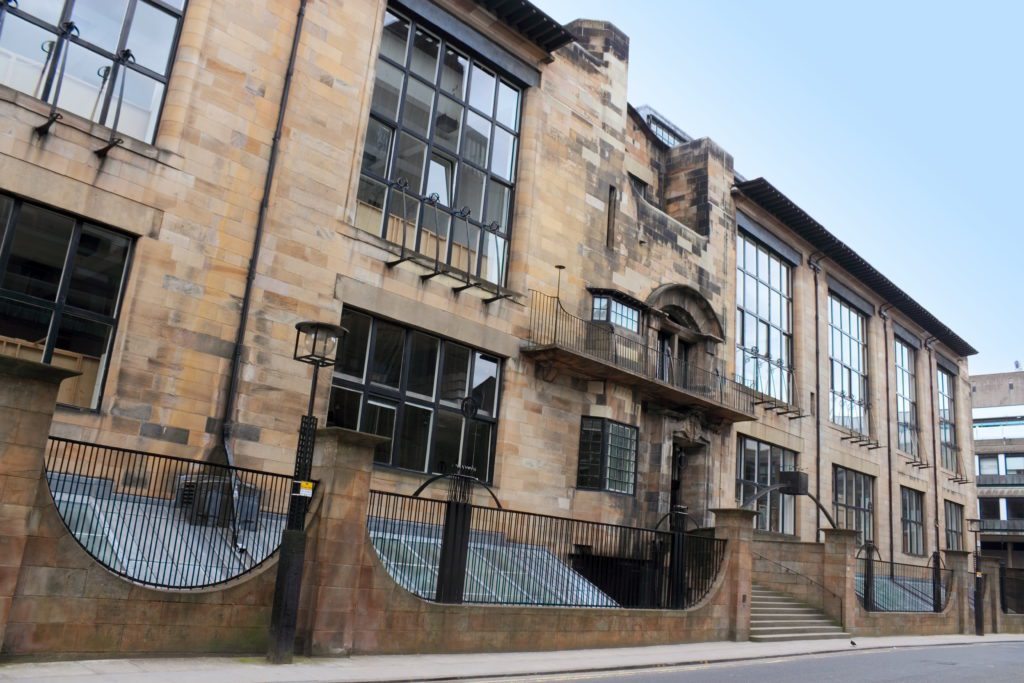 The SOBC examined the strategic, economic, commercial, financial and management cases alongside sustainability, and the social, cultural and educational impact of each option, within the context of the academic vision for the Mackintosh project.
GSA said that the preferred option addresses the key success factors in each of the areas of the business case and will benefit the nation, students, community, academy and the economy by delivering the following academic objectives:
Enhancing the student experience and consolidating the world-class reputation of a national institution; in a purpose built Art school
Protecting the nation's heritage;
Creating a landmark sustainable building that can act as a catalyst for regeneration of Garnethill and Sauchiehall Street;
Building community wealth, for example, by developing new apprenticeships in traditional and heritage crafts;
Growing the GSA's special contribution to the cultural, creative and economic fortunes of Glasgow; and extending the GSA's relationships with industry and academia.
Announcing the outcomes of the SOBC, director of Glasgow School of Art, professor Penny Macbeth, said, "The GSA is one of only three UK Art schools to consistently rank in the top ten of the influential QS world rankings for Art and Design. The original Art School building is synonymous with The Glasgow School of Art and it was central to the GSA's learning, teaching and research for over a century, as well as being an important part of Glasgow's cultural life and heritage.
"One of the recommendations of the Scottish Government's culture tourism Europe and external affairs Committee report was that we should examine a range of options for the future of the building, and the Strategic Outline Business Case has done just that, subjecting each of them to a rigorous analysis."
"Core to the SOBC was a programme of stakeholder engagement and I should like to take this opportunity to thank everyone who took part in this programme including our external Steering Group, led by Professor John French, for their vital contributions and insight. We will continue to work closely with our stakeholders throughout the project."