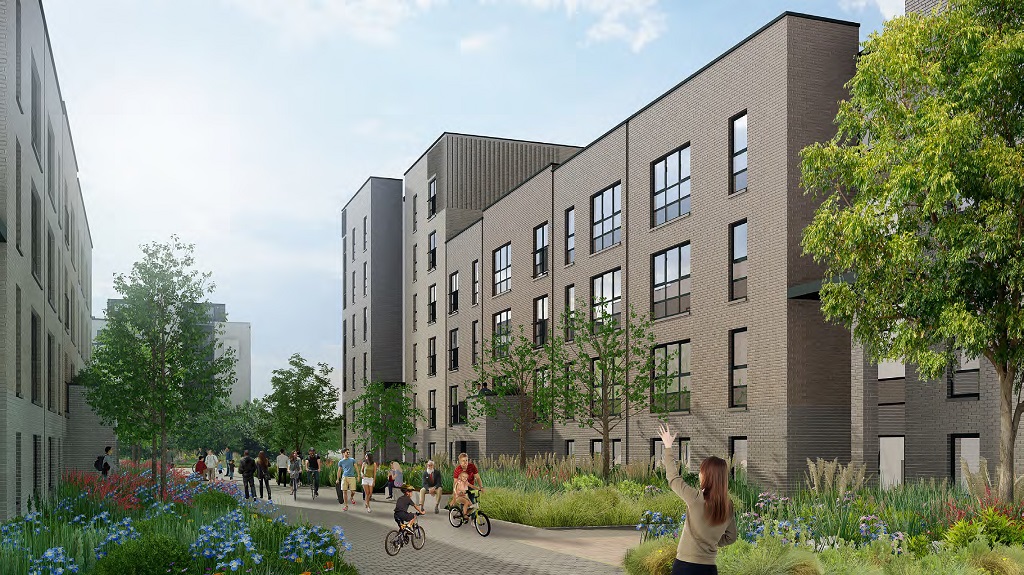 EDINBURGH is on track to have 20,000 affordable homes built by 2027, the capital's council has confirmed.
It comes despite 25 projects in the ten-year programme having been delayed 'primarily' as a result of Covid, with over 75% of said projects due for completion a year later than scheduled.
However, the City of Edinburgh Council said that it anticipates that the milestone delivery of 10,000 homes will be achieved midway through 2023.
In the local authority's strategic housing investment plan (SHIP) 2022-27 report, it notes that 7,500 new affordable homes will be approved by 31 March 2022, with further 5,790 completed.
The council added that a 'strong' pipeline has also been identified of 11,118 affordable homes that 'could' be approved for site start and 10,124 potential completions by 2027.
In total, there is currently over 2,100 homes under construction on 34 sites across the capital as part of the blueprint.
Councillor Kate Campbell, convener for the housing, homelessness and fair work committee, said, "There are extreme pressures on housing in Edinburgh and a desperate need for more affordable homes. We're doing all we can to drive forward our housebuilding programme so that our residents can have permanent homes that are energy efficient, safe and affordable.
"There are constraints, from Brexit and Covid, which have had a severe impact on supply chains, material costs and the labour market, which are affecting housebuilding across the UK.
"That said, the good news is that this is the largest ever SHIP brought forward. It sets out a positive long-term picture and shows we are on track to deliver a programme for 20,000 affordable homes over ten years.
"We'll continue to work hard with our housing association partners to build more homes for social rent. But we need to look at what more we can do. We were the first local authority to develop an affordable housing policy through planning – where 25% of the land on any new development must be given for affordable housing. Now, through the City Plan, we're proposing to increase the affordable allocation from 25% to 35%.
"We have a strong track record in delivering new social rented homes. This has resulted in an additional £36 million of grant funding being given to Edinburgh over the last five years. We'll work hard to make sure this continues, alongside making the case to the Scottish Government for increased investment in social housing in our city."