CONSTRUCTION Scotland Innovation Centre (CSIC) is set to showcase the built environment's role in tackling climate change when it hosts an event scheduled to run alongside the COP26 summit in Glasgow next month.
CSIC will demonstrate low and zero carbon alternatives available to the construction sector from the organisation's Hamilton-based Innovation Factory.
Over a two-week period, the factory will welcome visitors to come along and see a host of prototypes and exhibits that could lead to a more sustainable built environment.
The exhibits will include the UK's first two-storey modular home manufactured from homegrown cross laminated timber; and a NearHome prototype, part of the Scottish Government's 20-minute neighbourhoods initiative, which shows how disused spaces can be transformed into local work hubs.
MultiPly, a carbon neutral, modular wooden pavilion made of American tulipwood will also be on display, along with sustainable building materials such as Kenoteq's K-Briq made from 90% recycled construction waste.
Stephen Good, CEO of CSIC, explained, "Climate change is at the top of the global agenda and, with COP26 arriving in Glasgow next month, the eyes of the world will turn to what Scotland is doing to achieve net zero. The construction sector shapes the built environment around us and must decarbonise at pace. COP26 can be the catalyst for change. We need to start looking at sustainable alternatives to today's solutions, and how emerging innovation can be adopted at scale.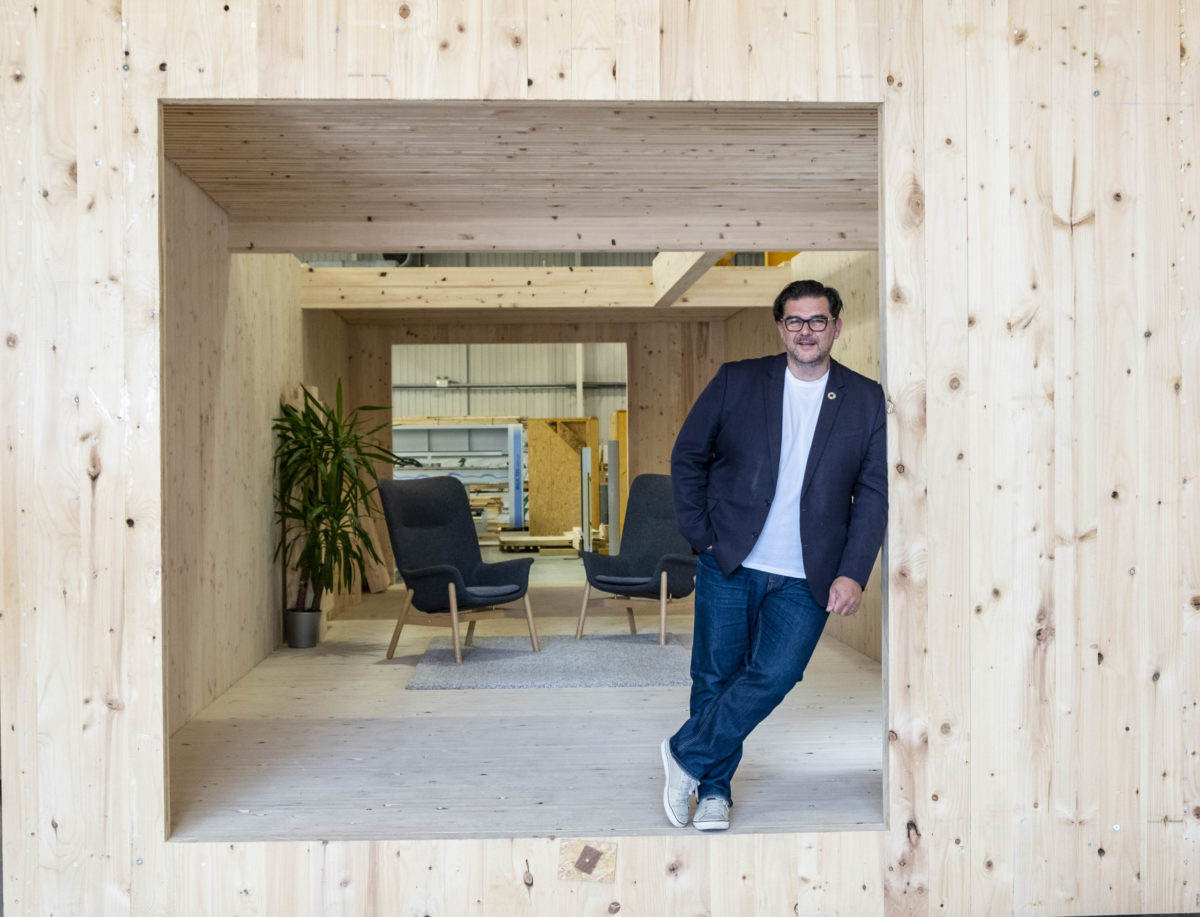 "The idea behind the two-week built environment showcase – BE@COP26 – is to highlight the progress already being made towards a zero carbon future, with leading demonstrators and exhibits to inspire and educate people on the opportunities and possibilities to do things differently. Cutting-edge materials, processes and next generation skills already exist across the industry, but the real challenge lies in making these the norm." 
As well as guided tours around the Innovation Factory and demonstrators, visitors are also invited to attend two conferences taking place: From Forest Floor to Built Environment, celebrating the importance of using timber in low carbon construction; and BE the Solution, which will explore the sustainable materials, processes and skills that can be adopted by the industry.