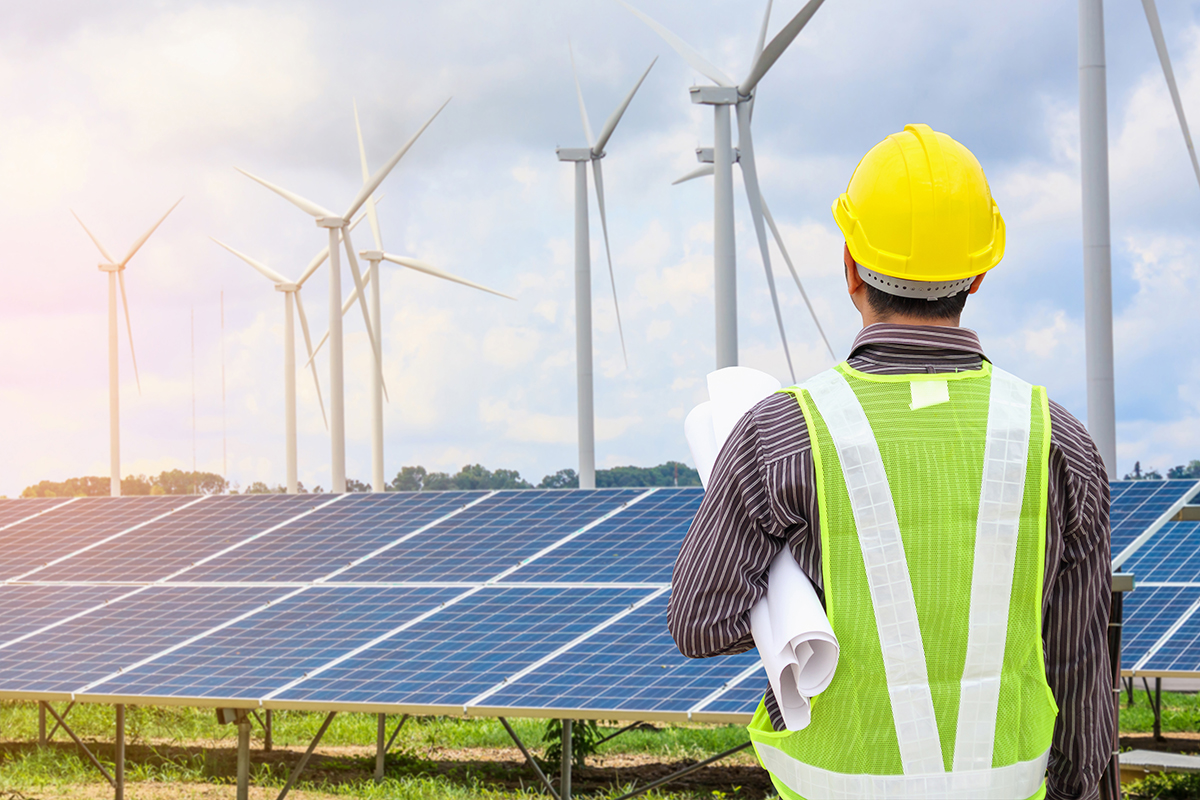 THE eyes of the world will be on Glasgow shortly when the city hosts the COP26 global gathering.
The built environment will take centre stage on the final day of the summit, when the role of the construction industry in helping to achieve ambitious environmental targets is sure to come under the spotlight.
Ahead of the event, Project Scotland asked a number of stakeholders from across the construction industry what steps their organisations were taking to increase their environmental credentials, the commercial benefits of becoming 'greener', and what potential risks await those who don't take sustainability seriously enough.
Jim Ward, regional director for BAM Construction in Scotland, revealed the firm's emissions have reduced 44% against the group's 2015 baseline and 66% compared with 2008.
"Ambition comes before practical change and is ultimately driven by our clients, that's who we build for," he told Project Scotland. "Even clients who did not see sustainability as a key driver have turned 180 degrees and embraced it. In turn clients are responding to their shareholders, investors, government, and the ethical agenda.
"There is a welcome shift into performance-based outcomes and what happens to buildings in use. This is translating on site and in design into net zero carbon and Passivhaus schemes and we are finding ways to create these."
Jim revealed BAM is 'very ambitious' about 'doing more, faster', detailing progress towards an all-electric fleet and the use of HVO fuels and renewable energy.
He described becoming greener as 'business critical', saying the company simply won't win work without continuous improvement and genuine commitment.
"There are cost benefits in the long-term," he added. "One can see the pressure on energy prices now and on material supplies; these things could get worse. But our future employees want to work for organisations with a strong purpose, in an industry in need of future talent, so sustainability is a key consideration to attracting that talent and retaining it."
Jim feels companies who don't take the issue seriously enough will struggle to attract investment and be subject to increasing costs, as well as the risk of future legal and regulatory changes.
Graham McNeil, land director at CALA Homes (West), revealed the housebuilder has taken 'significant steps' to reduce environmental impact. This year the business launched a new sustainability strategy to provide a structured approach to achieving targets of building homes that are operationally net zero carbon from 2030, and reaching net zero greenhouse gas emissions in line with the Scottish Government's 2045 target and ahead of UK Government's 2050 target.
"Over 90 employees across the CALA businesses are actively involved in helping to achieve our sustainability objectives as part of their roles," he explained. "Internal working groups have been formed to look at tangible ways that CALA can decarbonise its operations. Drawing on expertise from across the business, we aim to take strides forward in specific areas such as zero carbon homes, procurement and zero carbon transportation.
"Our roadmap to net zero includes innovative research and testing of various new heating and cooling technologies, for example we are investigating measures such as ground and air source heat pumps, battery and thermal storage technology, smart home technologies, mechanical ventilation systems and new concepts around placemaking and biodiversity.
"Green Teams have also been established in CALA's eight regional offices and two head offices to brainstorm, research and implement initiatives which will help bring about positive change at a local-level – from energy saving and recycling measures within the CALA offices, to employee wellbeing and meaningful community support initiatives.
"In the west of Scotland we've been working with suppliers to look at how we can reduce the amount of plastic used in our deliveries. A simple switch to larger roughcast bags at our Newton Mearns development has saved up to 9,000 plastic bags."
Graham Findlay, regional director at Thomas & Adamson, said the industry is in the process of adapting to a 'massive challenge' in terms of how to design, procure, construct, operate and repurpose or demolish buildings with a view to minimising whole life carbon impact.
"Over the years, regulations have tightened on a progressive basis to ensure that more attention is paid to air tightness, insulation, low energy building services, renewable energy sources, and adaptable building controls to name but a few," he explained. "The current drive is towards achieving net zero carbon emissions throughout the entire lifecycle of a building, therefore agreed methods to measure whole life carbon emissions have started to emerge and we are seeing more clients pursuing this agenda."
Graham believes it's 'only a matter of time' until regulations and legislation impose a net zero requirement on all new projects.
Thomas & Adamson has adopted a number of measures, including removal of single use/plastic materials from offices; significantly reduced travel and fully adopted virtual meetings where possible; gone paperless; introduced shower facilities to encourage staff to cycle to work; and encouraged flexible working, reducing the amount of travel by all staff.
Grace Mair, associate director at Thomas & Adamson, said, "Clients are looking to work with suppliers who understand the changes to make buildings and construction more sustainable and limit impact on the environment. Our professional graduates have sustainability as part of their curriculum at university level, so they start equipped with a strong understanding of why it's so critical for a property and construction consultancy. We are also consistently aiming to upskill staff to ensure sustainability and green credentials are woven into our identity."
Allan Callaghan, MD of Cruden Building, said 'great strides' have been made in building homes more sustainably across the industry, but added that there is 'still some way to go' before the industry can lay claim to outstanding results.
"At Cruden, we develop and construct a lot of social housing and when it comes to sustainability, there are a number of initiatives being developed to improve stock and reduce carbon footprints, however the availability of capital funding is limited. A part of the circle that needs squared is the dislocation between capital spend and the revenue benefits from this investment. In other words, higher spend on energy reduction measures by the stock owner reduces CO2 but also costs to the stock user and this will need a thought process that accepts this and adjusts rentals etc accordingly to perpetuate the drive to reduce energy as a whole.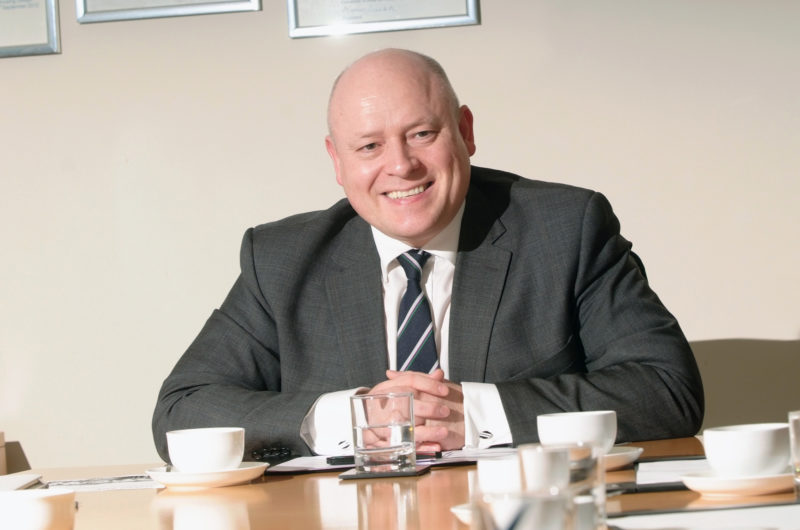 "Green solutions cost more, especially in the early years of new technologies, but not every client is able to provide the budget for them. Some clients can be understandably conservative; they don't want to include lots of new technology in their projects as an experiment and look to more established systems."
Cruden looks to source materials locally to cut down on transport emissions and have taken a 'fabric first' approach that focuses on materials and methods. The firm installed solar panels on the roof of its own HQ in Cambuslang and has just signed a three-year enhanced green energy supply contract with ScottishPower, which means the group will purchase electricity which comes exclusively from renewable sources.
"We are working on several initiatives to offer more zero carbon alternatives," Allan added. "These include ground and air source heat pumps, installing infrastructure that will enable electric vehicle charging as standard across many developments, rolling out low carbon heating solutions for both apartment developments and family homes, installing photovoltaic solar panels and energy storage solutions, and incorporating Passivhaus Standards to create energy efficient homes using innovative carbon neutral methods of construction.
"In the construction operation we examine carbon footprints to improve and have developed and used site welfare facilities with remote controls and PIR sensors to reduce demand for energy and this is being rolled out across sites as well as modernising plant and moving to cordless tools charged with green electricity."
Allan revealed that businesses that don't take this seriously 'won't survive'. "Industry standards have been clearly set out and the Climate Change Act 2019 stipulates that Scotland must reach net zero emissions by 2045, with interim targets of 75% by 2030," he said. "Doing nothing or not taking this seriously is just not an option. Early investment is needed to achieve these timescales."
Lesley McLeod from the Association for Project Safety (APS) stressed the importance of using common sense.
"At its most basic, sustainability saves money," she claimed. "Keep your site clear and you cut out waste and improve stock control.
"At APS we sort our rubbish and recycle. We review our gas and electricity consumption and – in those days when it made any difference – we looked at the policies, and sources of energy, our provider offered.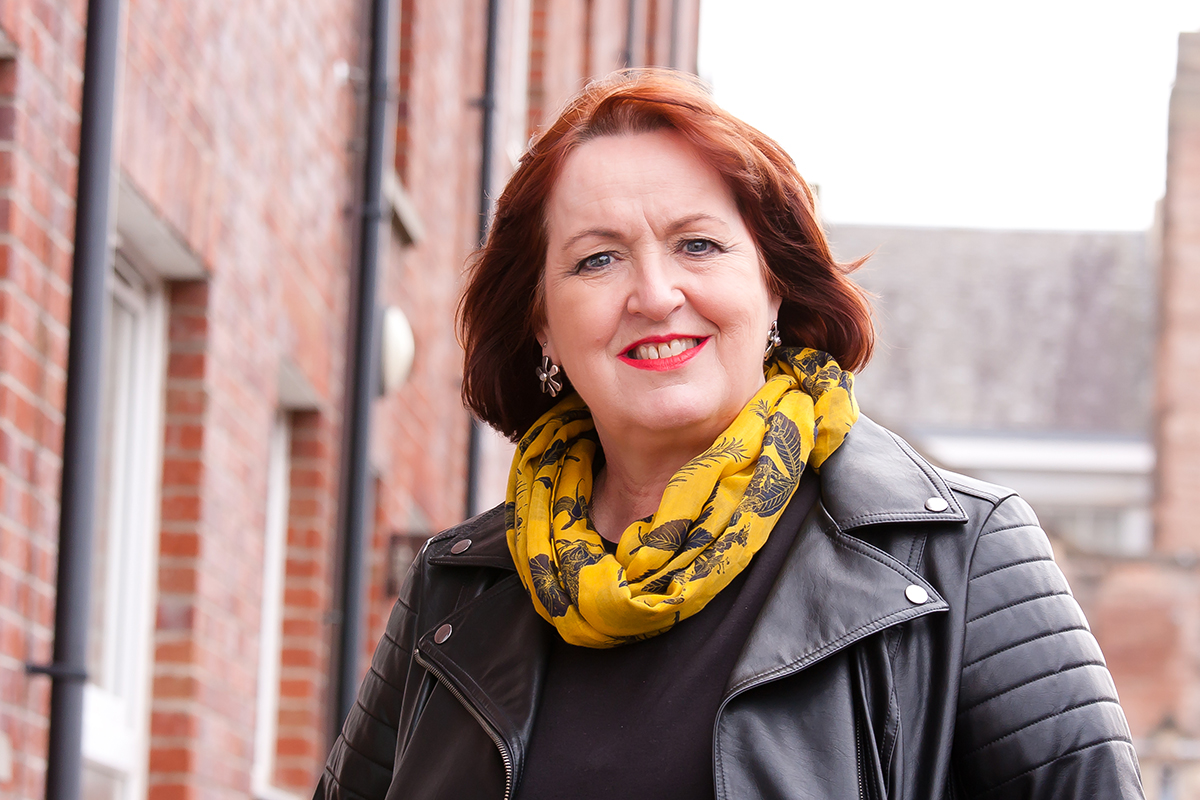 "Where we come into our own is as a membership organisation aiming to shape and share good practice. In this we are signatories to the Construction Industry Council's pledge on the environment and we encourage our members through raising awareness and offering training. This has taken the form of sessions at our annual conference and a webinar series which will tie into the COP26, and which readers of Project Scotland can join at www.aps.org.uk/events.
"Climate change will have an impact on the working lives of everyone on building sites. It will expose workers to long-term increased risk of skin cancer. Working in hot weather also raises immediate warning flags: heat and dehydration, simply, lead to accidents. And there are enough of those already. So, common sense indicates we need to look even at the everyday things we do."
Lesley said adopting BIM and prefabrication could cut both waste and some work currently done on site. She also believes the construction industry can be part of the solution to the global challenges we all face. "In embracing change the sector can reduce its own waste, save, and also have a positive impact making construction safer and more attractive as a career of choice for a greater range of people," she added. "But construction is not an industry in isolation. And, if construction doesn't evolve, its failure will be felt far beyond the walls it builds."
Alan Burns, executive director at Glasgow-based construction company City Building, described sustainability as an 'integral part' of the firm's ethos.
"We are focused on carbon reduction technologies, renewable energy and are also in the process of establishing a carbon working group in co-operation with trade unions," he revealed. "We have found that being a green employer has boosted our productivity and allowed City Building to diversify its workload while also benefiting the community in which we live and work.
"Introducing renewable technologies such as ground source heating doesn't just reduce carbon emissions, it also tackles fuel poverty by reducing household bills.
"We have made a conscious effort to retrain our staff to adapt to our sustainability drive, including the creation of a new green college for future apprentices to learn in. If businesses don't take sustainability seriously, there's a significant risk of them falling behind, and losing an unmotivated workforce who don't have the opportunity to learn new skills. It's time for construction firms to build a better future."
Brewster Bros, which runs a recycling plant in Livingston, explained how the business has made a concerted effort to improve the green credentials of its transport fleet. Despite already having updated its HGV fleet to cleaner Euro 6 engines, the firm moved to HVO fuel, claiming it is reducing emissions by 90%.
The company said the concept behind the recycling plant came from a realisation of the volume of construction, demolition and excavation waste that makes its way to landfill despite being laden with valuable resources that can be recirculated back into the industry. To date, Brewster Bros has diverted over 500,000 tonnes of CDE waste from landfill. The materials have found a new life as recycled aggregates and so far, the firm has created in excess of 400,000 tonnes of recycled products.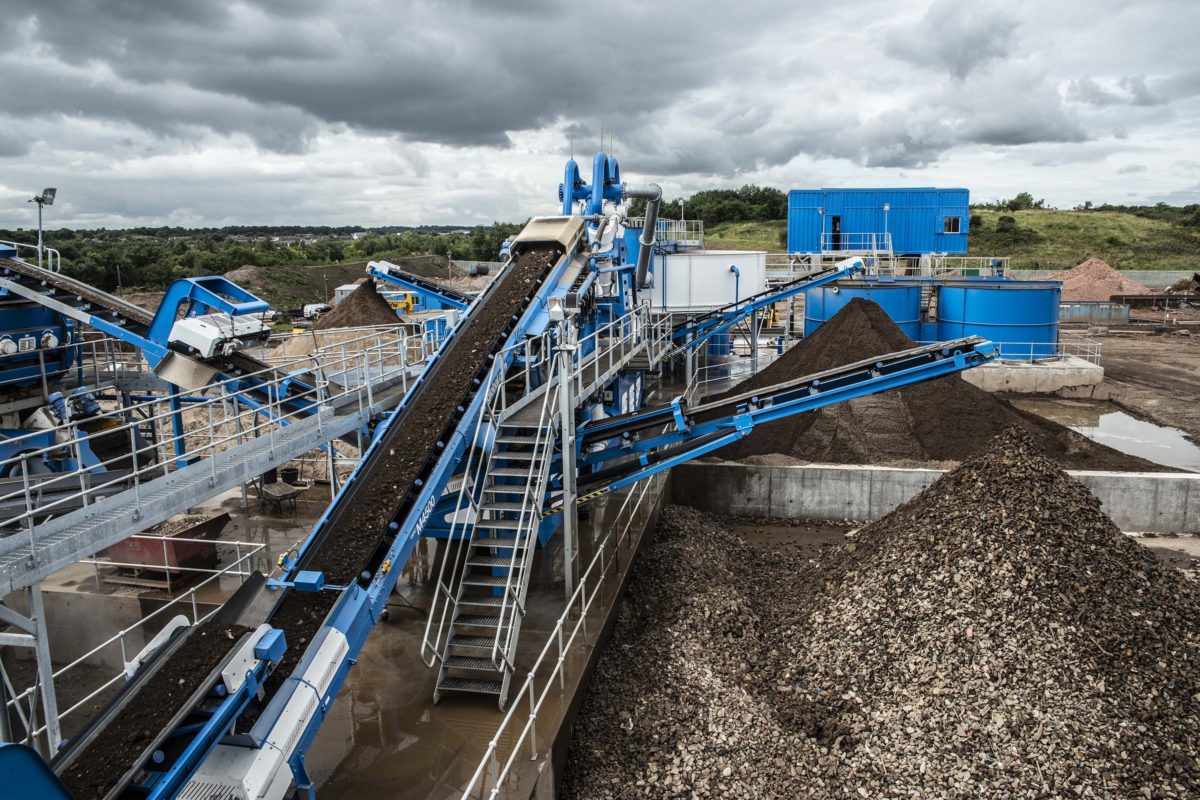 Brewster Bros has swapped its company cars for electric alternatives, with this change set to be accompanied by the addition of EV charging points. The firm is also seeking planning permission for a collection of solar panels to power the plant on 100% renewable energy.
"Businesses that refuse to engage with sustainability will quickly become outdated and shunned by their peers, employees and customers," the firm said. "The world is waking up to the climate emergency and to ignore it would be negligent."
Housebuilder Springfield Properties revealed that, within its village developments, the model is to generate sustainable communities by providing amenities within walking distance, encouraging community engagement and providing everything a community needs to thrive locally. Greenspace is a focus to aid community enjoyment and protect and enhance biodiversity. Planning secured for Springfield's masterplan for Durieshill in Stirling encompasses more than 50% greenspace and established woodland.
Springfield championed the introduction of waste plastic roads, the early introduction of cabling for EV charging points within homes, and the use of fossil fuel alternative heating with air source heat pump technology in place in well over 50 sites already. The announcement of the first electric van for the firm's kit factory in August marks the first step in a plan to phase out diesel vehicles in favour of a fully electric fleet, including the option of full electric vehicles for staff.
Demonstrating the importance of sustainability to the Springfield Group, the company's CEO has personally written to every employee raising awareness of COP26, the UN Sustainable Development Goals, and encouraging everyone to think about how they can make a difference.
East Kilbride-headquartered construction, refurbishment and fit-out specialist akp said the sustainability drive has made the entire chain from stakeholder to supply chain 'sit up and take notice'. The company has empowered a 'green team' within the business to help identify more sustainable and energy efficient processes and champion the implementation of them. One of the next steps is to move the akp fleet over to hybrid or all electric models and install charging points at the East Kilbride office.
Mark Markey, MD of construction and ground engineering business Akela Group, said there is 'widespread recognition' in the industry that it is incumbent on professionals to reduce their carbon footprint by placing sustainability at the core of everything.
"For Akela, this means adopting sustainable practices across all areas of our business – including construction, civil engineering and piling," he explained. "Essentially, the climate emergency presents a significant challenge for our industry, but also a once in a lifetime opportunity. An opportunity to build back better for future generations by building as close to net zero as we possibly can be."
Akela has helped reduce waste by using steel tubular piles returned to shore by oil companies for recycling. The firm has also invested in plant equipment that can recycle site inherited materials for reuse on that project.
At the Kings Inch Road development at Braehead, Akela is modifying the soils on site, reusing material to negate the need to import quarry materials, and reducing the disposal of surplus material to landfill.
Akela Ground Engineering has used vibration monitoring on projects to avoid any damage to existing structures as well as a sheet pile wall for 'minimal disturbance' to surrounding trees.
Mark said construction businesses are faced with a choice – embrace sustainability and the benefits it offers, or risk being left behind.
"The risks to businesses that do not take the climate emergency seriously enough are reputational damage, decreased returns and even collapse," he added. "Embracing sustainability is no longer a nice to have for companies in our industry, it is an existential imperative. As Glasgow prepares to host COP26, it is clear that the direction of travel for our industry is action driven by sustainability. The early adopters have major projects and long-term durability to gain, while the non-movers who bury their heads in the sand are risking the future viability of their company. It is a no-brainer."
Mark Glasgow, founder of the Edinburgh Boiler Company, revealed the company is in the process of rolling out air source heat pumps as part of its service and is also close to opening its very own energy training academy in Edinburgh, where the company can train the 'renewable engineer of tomorrow' as well as the current workforce on new sustainable technologies. The business plants a tree for every boiler it fits to offset its carbon footprint.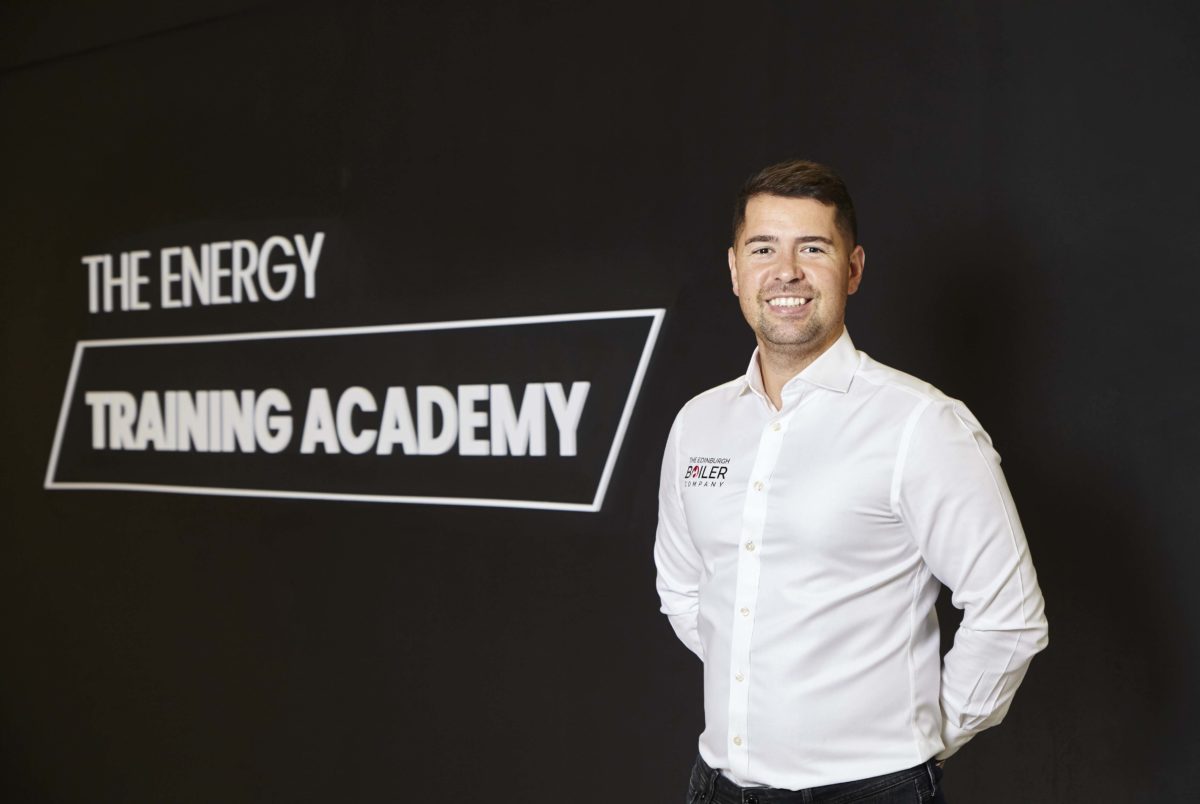 Mark said the plan is to train the entire workforce by the end of this year on solar PV, air source and ground source heat pumps, and battery storage. "By becoming greener and installing low carbon alternatives we are actually increasing our product line, while at the same time developing our staff's skills, which is important. There is a lot of change but equally a lot opportunity to thrive as a company through this. Becoming greener is a key focus for the company and it feels great to be doing our part for the planet – and our children's future!"