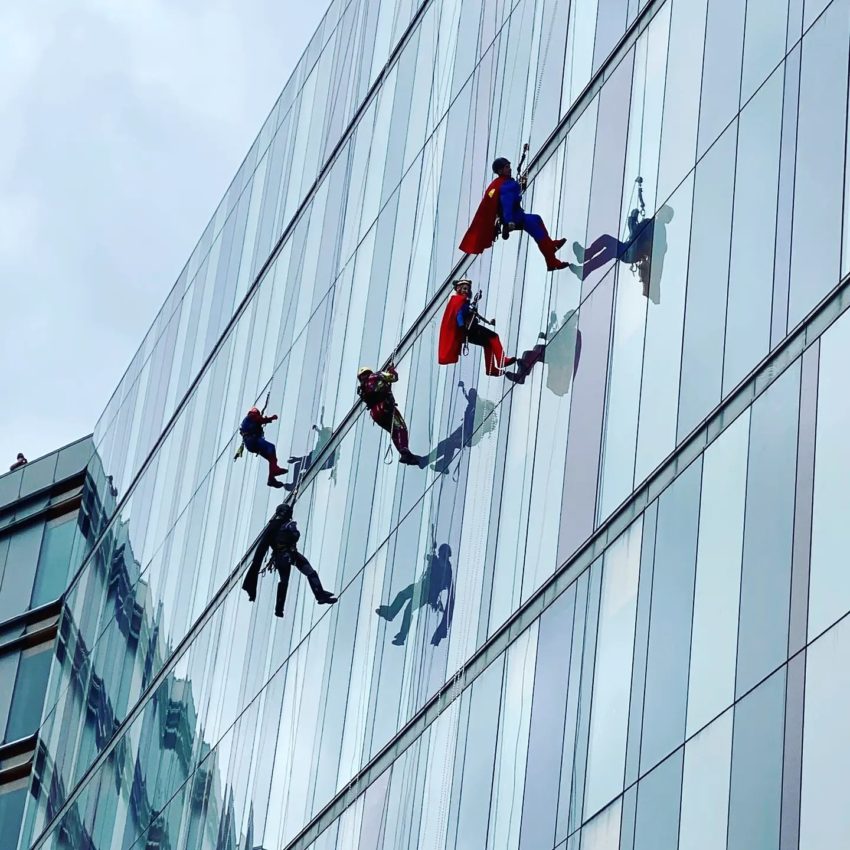 CHILDREN being treated at Glasgow's Queen Elizabeth University Hospital (QUEH) were 'overwhelmed with joy' after Balmore Group workers dressed up as superheroes and rappelled down the 14-storey building.
The move followed a year-long project which involved the firm undertaking radiometric thermal drone scans and visuals of the hospital elevations and roof – allowing Balmore to not only find and repair any issues, but also create an online cloud-based survey system which allows the client to access images of each panel, elevation & roof section, should any future issues arise.
To mark completion of the works, Balmore employees dressed as characters including Spiderman, Superman, Batman, Ironman and Supergirl, for the special event to raise funds for the Glasgow Children's Hospital Charity.
"The project went well," Victor MacKay Jr., divisional director of Balmore Group (Scotland), said. "After the job we thought it'd be great to give back and the team were brilliant; they really played the characters well, even doing all the poses – they really made it special for the kids."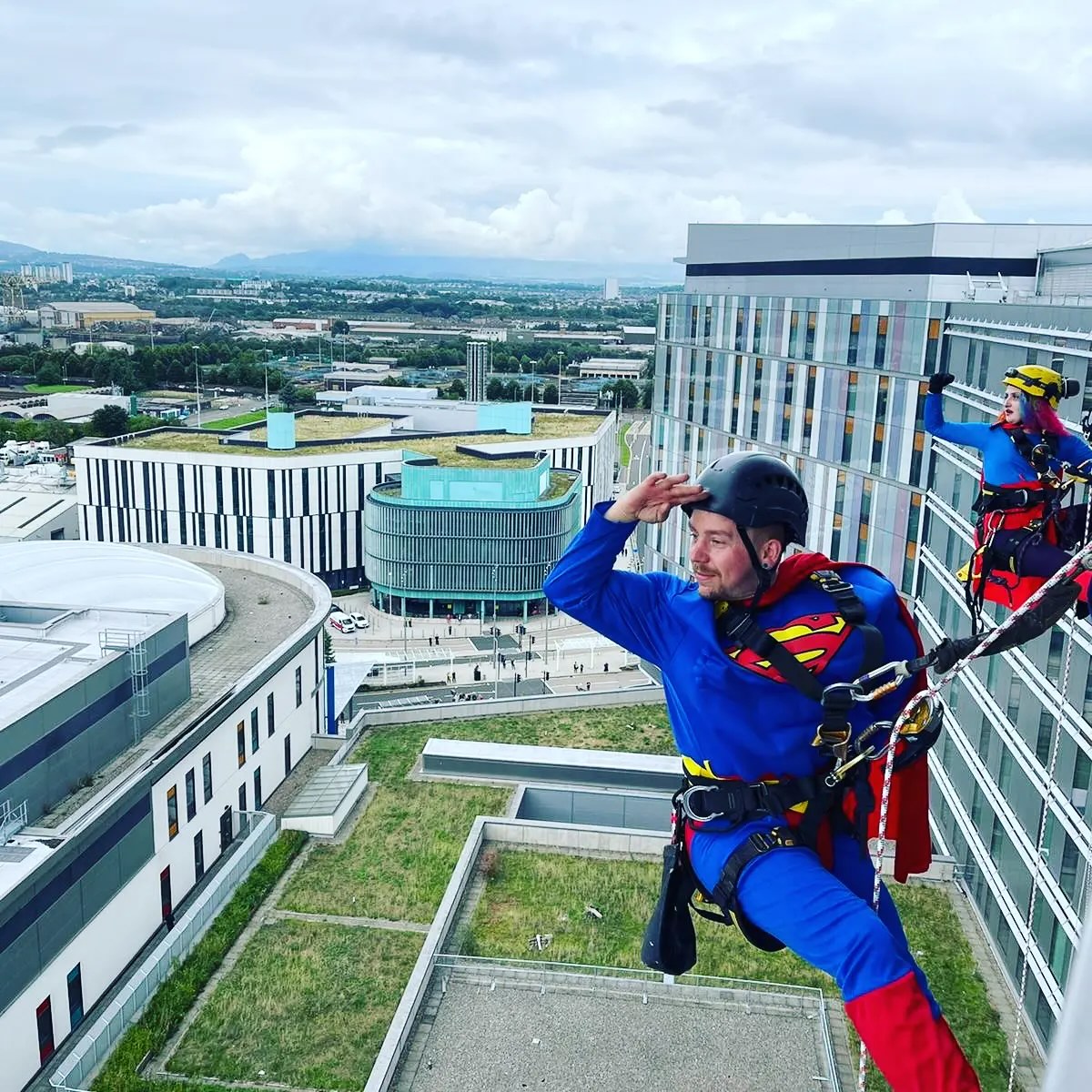 Despite only planning one drop, the reaction of the children meant that the firm 'simply had to' rappel down the building again before doing a walk around the outside of the hospital. Victor revealed Supergirl in particular caused the most excitement, with labourers dressed as traffic cones on the ground causing hilarity amongst the kids.
At the time of writing, £3,675 has been raised for charity – with Victor revealing that they hope to hit £6,000.
"From our understanding, charities across the board have struggled this year due to Covid putting a stop to fundraising events like this," he added. "It's great that we've surpassed our initial target of £2,500, but we we're hoping to raise a bit more still."
Victor revealed that the firm is already putting plans in motion for a similar event at Christmas, which will see Santa and his reindeers drop down to deliver presents to the kids.
"Now that it's being done and you can see how much you can help out, it's something we're now going to push and do as much as we can. We'll at least be doing something like this once a year anyway, and it's looking like we're doing two this year if you include the Santa Christmas drop."
Donations to the fundraiser can be made via the official JustGiving page, which can be accessed by searching 'Balmore Group's Superhero Abseil' on justgiving.com.