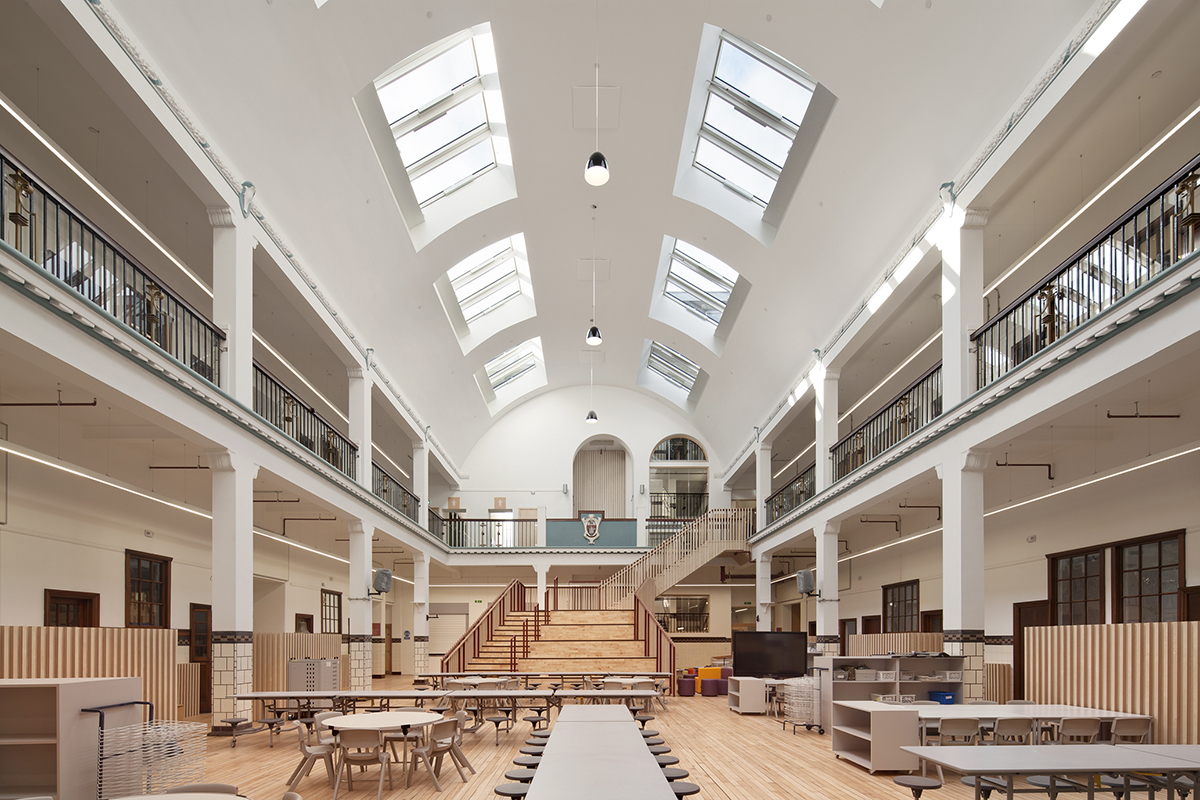 THE creation of a new educational and community campus in Ayr has won an award commendation at the Scottish Design Awards.
Ayr Grammar and Archive Centre comprises a primary school, early years centre and community arts centre, and is also the new home for Ayrshire Archives and Registry, which houses repositories for historical records and the Ayrshire fine art collection.
The £16 million riverside project for South Ayrshire Council was delivered by hub South West Scotland and main contractor Morrison Construction. Architectural services were provided by BDP.
The listed building was fitted out by Dunfermline-based Deanestor. The business designed, manufactured and installed a range of furniture for the primary school and early years centre including benching, storage units, adjustable shelving, shoebox units, cloakroom benches, as well as loose furniture such as seating and tables. Deanestor also provided bespoke metal and wood shelving, solid surface worktops, and storage cabinets for the archive centre and registry. All the furniture is said to reflect the neutral colour palette for the scheme's interior, using light grey and wood-effect finishes.
Allan Cunningham, operations director at Morrison Construction, said, "Ayr Grammar follows Deanestor's successful delivery of furniture and fit-out contracts on other award-winning education projects for Morrison, including Barony Campus, and we are working with them on a number of new school schemes. Their team performed well, and we are very pleased with the finished building."
Lindsey Mitchell, architect director at BDP, commented, "This project is an exemplar of how the re-use of historic buildings is relevant to contemporary education. It is a fantastic refurbishment, and we hope it will be a catalyst for further regeneration of this historic area in the town of Ayr."
The site has been the location of a school for over 400 years and the current building has been a landmark since the 1800s. The regeneration project has created a modern learning environment with capacity for more than 430 children.