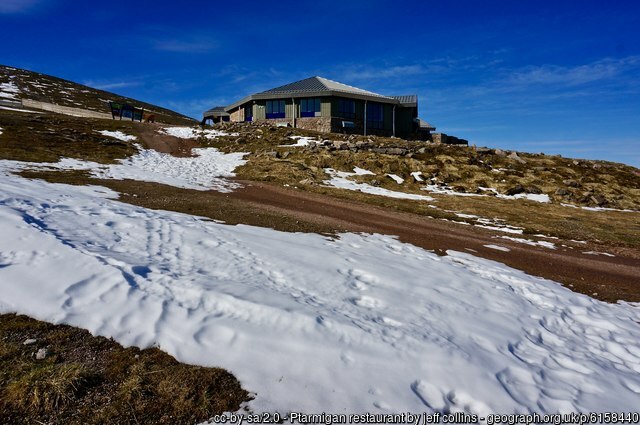 A £780,000 refurbishment project is underway to revamp the Cairngorms Mountain's Ptarmigan.
The building – which includes the UK's highest restaurant, as well as a shop, exhibition space and viewing platforms – is situated some 3,999 ft up the Cairngorm Mountain.
Beauly-based Simpson Builders Ltd has been contracted by Cairngorm Mountain (Scotland) Limited (CMSL) to carry out the first phase of upgrading works.
CMSL said that the aim is to meet the needs of the anticipated increase in visitor numbers, once the mountain's funicular railway opens next year.
The project will see the building's viewing terrace be made accessible to visitors on arrival. There will also be 'significant' improvements to the catering areas including new fixtures and fittings, and redesigned dining, servery and bar areas.
The exhibition area will be upgraded with 3D technology, offering an interactive and interpretive experience. It will include 270-degree panoramas so visitors can 'see' the landscape even when it's obscured by conditions.
The organisation added that, over the next three years, the upgraded building is expected to create more than 12 full time equivalent posts.
Susan Smith, interim chief executive of CMSL, commented, "The refurbishment of the Ptarmigan building has been on the cards for a long time and is an essential part of our wider work to continually improve the visitor experience at Cairngorm.
"Along with the reopening of the funicular this will help reposition Cairngorm as one of Strathspey's major visitor attractions and an important part of the area's broader tourism offering. It will encourage more people to come here and to stay longer; something that will also benefit other businesses in the region.
"We are very pleased to be moving forward with the project and look forward to working with Simpsons over the next few months."