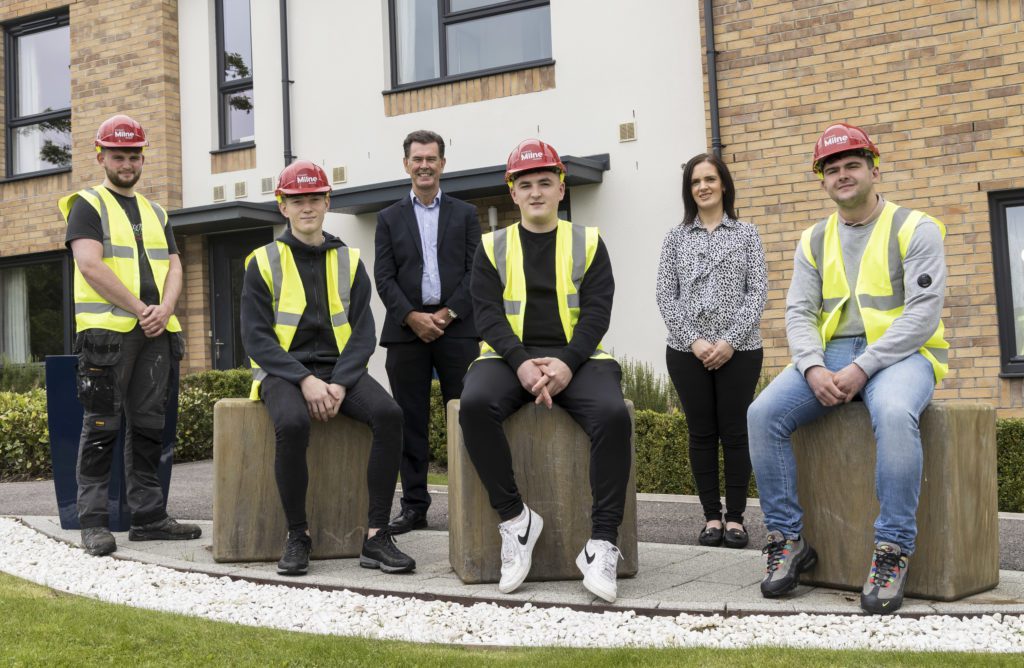 STEWART Milne Group has welcomed eight new apprentices as part of its latest intake of construction workers.
The new trainees join an existing team of 31 who are already progressing through their apprenticeship courses.
Ranging from plumbers, joiners to maintenance and design, the latest intake will undergo a four-year programme to gain the skills and experience to work in the industry.
Working closely with a team of mentors, the apprentices will receive 'industry-leading' training and learning experience to support their development.
Having started earlier this month, the eight apprentices are split across central and north-east Scotland, working on the various sites in each region including Bishopton, Haddington and Jackton in Lanarkshire, and Countesswells, Stonehaven and Portlethen in Aberdeen.
One of the new joiner apprentices, Fraser Carnegy, said, "An apprenticeship through Stewart Milne Group really gives you the confidence to succeed. Having been interested in working in construction from a young age, there are so many skills you can take from the on-the-job learning here, that will put you in good stead for a long-lasting career.
"It is testament to the experienced team that we, as apprentices, work alongside that allows us to very quickly develop and hone our skills and feel confident as we work on site, building high quality homes."
Neil Thomson, deputy MD at Stewart Milne Group, added, "We're thrilled to welcome our new apprentices across Scotland and are endlessly proud of all of those undertaking the scheme. Stewart Milne Group has long championed apprentices, with a host of staff, from site managers to directors all coming through the apprenticeship route.
"As the industry continues to evolve with home buyers now concerned about sustainability and being seen to be 'green' – as well as doing our bit as an industry leader to tackle skills shortages, we look forward to working closely with these apprentices and continuing the initiative in the years to come."