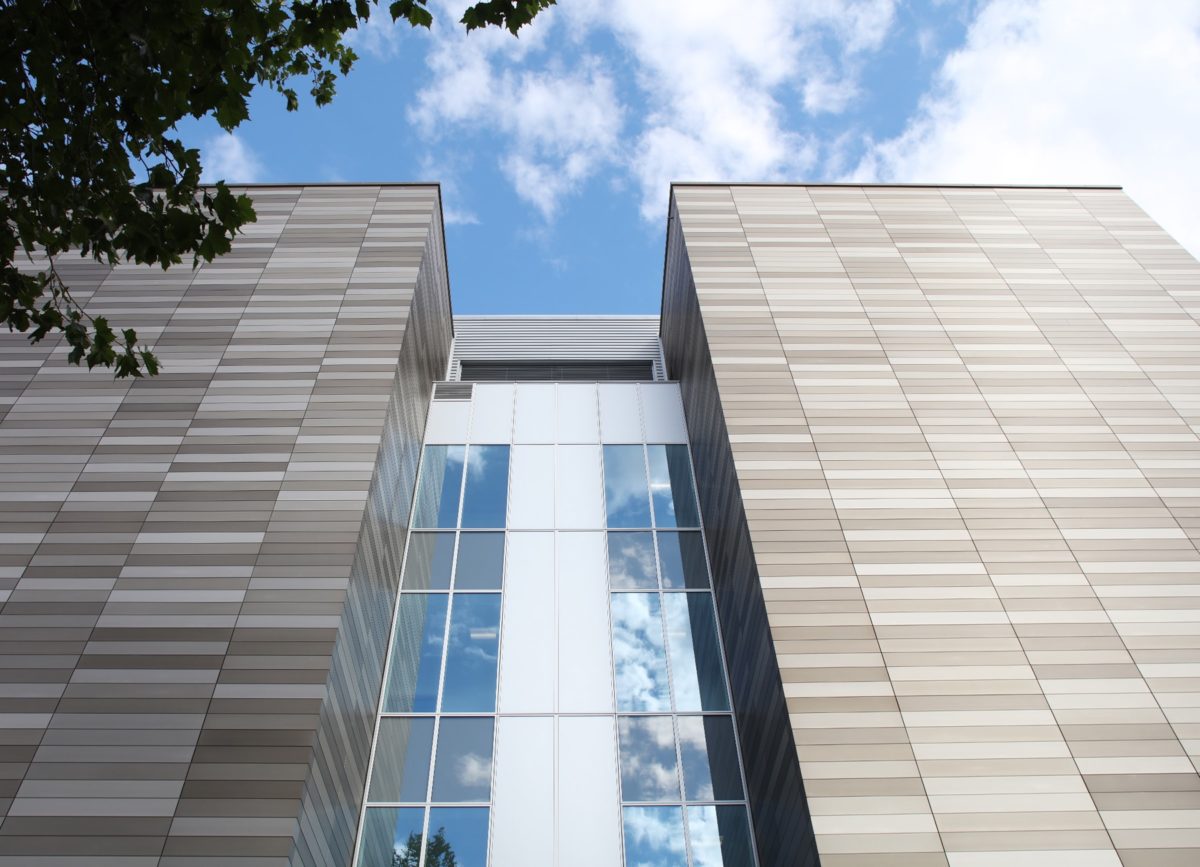 RAINSCREEN cladding specialist Sotech has launched an alternative to terracotta cladding called the Optima XTR Contour range.
Named Contour in reference to an 'irregular, bespoke' shape, the firm revealed that the interlocking extrusion is produced from 6063-T6 grade aluminium and fixed onto an extruded support framework horizontally, vertically or diagonally.
"This is a real breakthrough for our technical and engineering teams," said Sotech estimator Jamie Smith. "Not only is this much more economical than the traditional terracotta material, it's much more hardwearing with a faster turn-around to the natural alternative.
"With the incredible range of finishes available, in polyester powder coating (PPC) and anodised, you'd be hard pressed to spot the difference on a residential build or school renovation project.
"The extrusion is formed when the aluminium alloy is pushed through a die into profiles – or complex shapes – according to the architect's vision. Like our leading secret fix product – Optima FC+ – the new Optima XTR Contour range is available in a range of finishes, depending on the shape and can be fully A1 or A2 rated."
There are four sub-ranges available in the range: Cube, Wave, Plank and Concave.
In one London project, Plank and Wave die was used in the creation of the XTR contour panels in a scheme to regenerate the former Ferry Lane industrial site into a. high-qualoty and sustainable Build to Rent (BTR) development. The rainscreen panels were finished in a bespoke powder 'Ferry Red'.
Another project in Bath Court, central Birmingham, required a cube shape. The purpose-built student accommodation acts as a gateway to the city centre. Work is also currently ongoing on the Imperial Two building on Tottenham Court Road, which utilises the XTR Contour Concave range. The development is a collection of five high-rise residential blocks, community space and commercial areas.