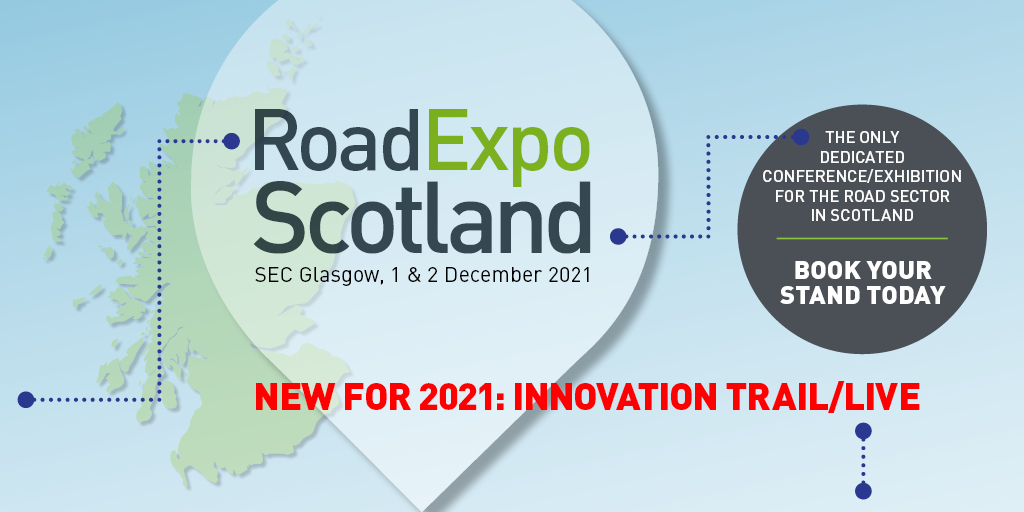 ORGANISERS of Road Expo Scotland have confirmed the event will take place as planned on 1 & 2 December 2021, returning to the SEC in Glasgow.
For the last 20 years, the exhibition has celebrated Scotland's road industry, connecting in excess of 1,500 attendees throughout the road supply chain. The show has, over the years, covered the latest legislation, government initiatives, project successes and best practices, as well as showcased the latest technology.
Working again with Transport Scotland, Road Expo organisers revealed the plan this year is to deliver an 'energised' thought-leadership seminar programme, focusing on 'collaboration, technology and guidance'.
For the first time, the event will feature an Innovation Trail to highlight the most innovative products on display throughout the hall. This will be open to all exhibitors to submit a product or service to be considered directly by Transport Scotland. The top ten products chosen will also be invited to be interviewed live by Transport Scotland in a dedicated Innovation Live area.
Bridges Scotland Conference & Exhibition will again be co-located with Road Expo at the SEC, bringing together the latest developments in the bridges sector.
For more information, visit www.road-expo.com