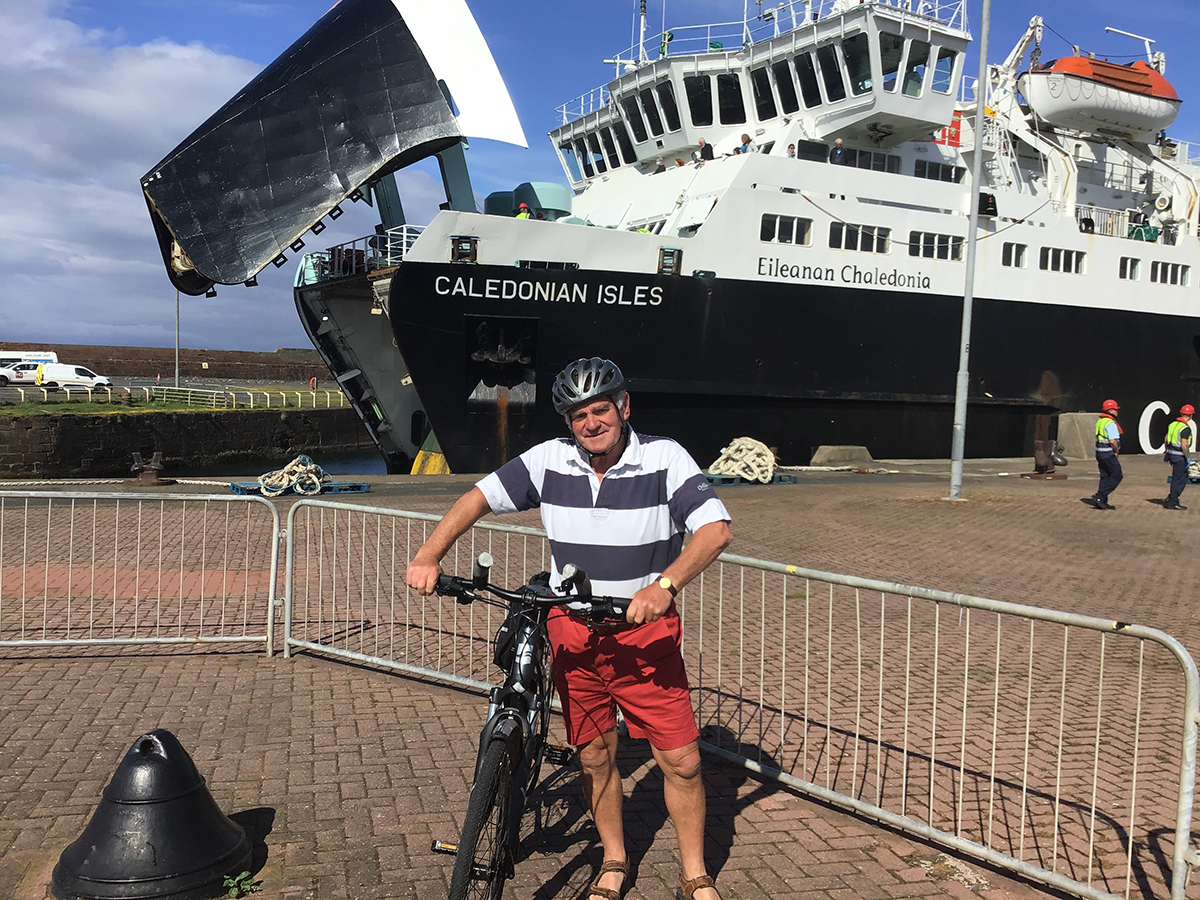 A retired plumber and ex-board member of SNIPEF (the Scottish and Northern Ireland's Plumbing Employer's Federation) has raised over £4,000 for the Children's Hospice Across Scotland charity (CHAS) after embarking on a sponsored cycle ride around Arran.
George Young (72) closed his plumbing business in Seamill, Ayrshire 18 months ago. The business was established in 1923 by his grandfather. His son, Andrew, also a plumber, has maintained the family's occupational tradition over four generations.
George Young said, "In the days before Covid the Glasgow and West of Scotland branch of SNIPEF enjoyed an annual dinner, usually at The Radisson Blu in Glasgow's Argyll Street. And every year at the dinner, members and their guests would raise around £2,000 for CHAS.
"Obviously, with the pandemic, there has been no annual get together since 2019 and it occurred me that the charity must be under pressure from an absence of the funding it was used to. The idea of vulnerable children also suffering from the impact of Covid set me off on the idea of getting sponsored by lots of my old SNIPEF friends, colleagues and associates to make the 56 miles cycle round the beautiful Isle of Arran.
"I started and finished at Brodick, Arran's principal village, and it was up and down hill most of the way. Not so easy when you have an artificial knee and a dodgy shoulder, but I managed it in just over five hours. My wife was my support team and was on standby in case I broke my bike or fell off. I am now counting our sponsorship money as it comes in. I've raised £4,170 including gift aid so far and the link will remain open until 30th September."
Fiona Hodgson, chief executive of SNIPEF, said, "Every one of us at SNIPEF is proud of George's achievement and send our warmest congratulations to him for conceiving, planning and then completing this challenge on behalf of such a worthy charity."