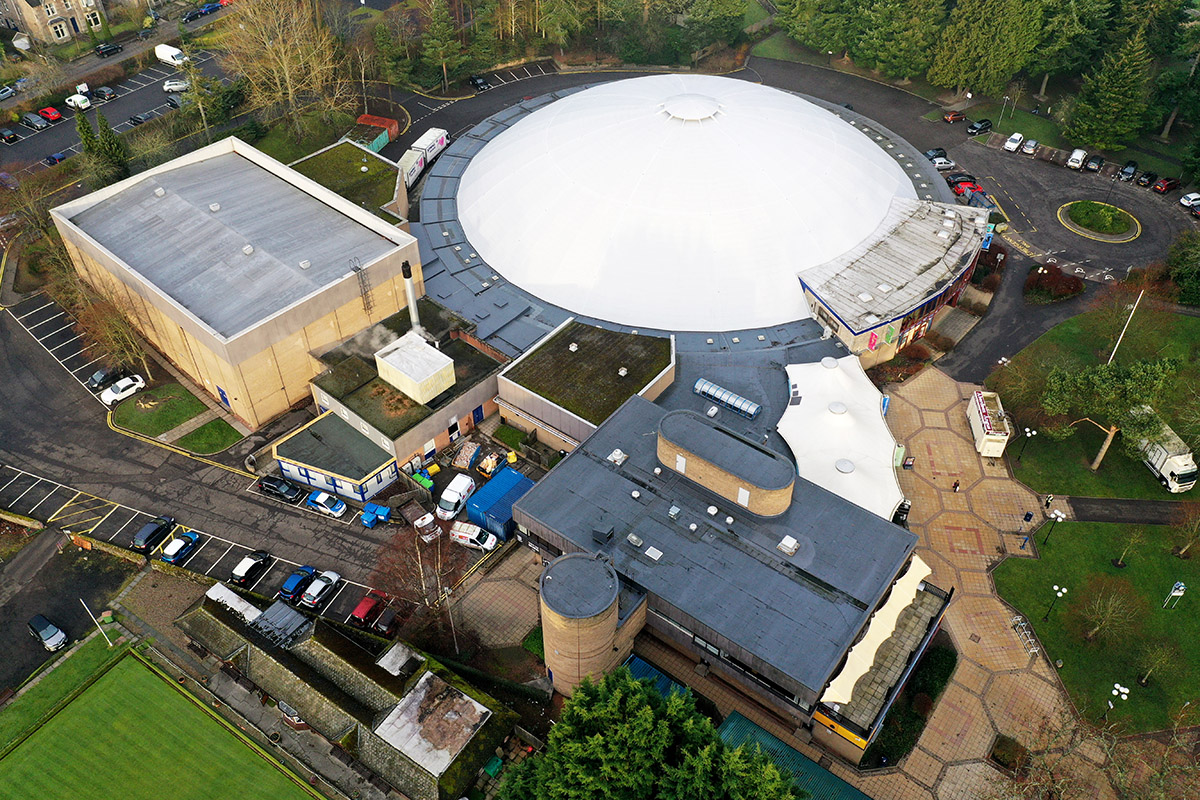 SINGLE ply roofing manufacturer Sika and five of its certified contractors were celebrating after being honoured at this year's Single Ply Roofing Association (SPRA) Awards.
Sika, working with Perth-based AIM Developments Ltd, came out top in the Best Safe Working category for its work on the dome-shaped Bell's Sports Centre roof in Perth.
Sika Sarnafil, working with Malone Roofing, also won the Best New Build award for its contribution to St George's college's new sports facility and its bespoke freeform glulam roof.
The Best Refurbishment category was won with Owlsworth Roofing for work on the University of Reading's library overhaul. A further two Sarnafil projects were highly commended: one for refurbishment work on the Royal Gunpowder Mills with Contour Roofing, and one for Best Safe Working on the Waterside Theatre in Aylesbury with Bedford's Delomac Ltd.