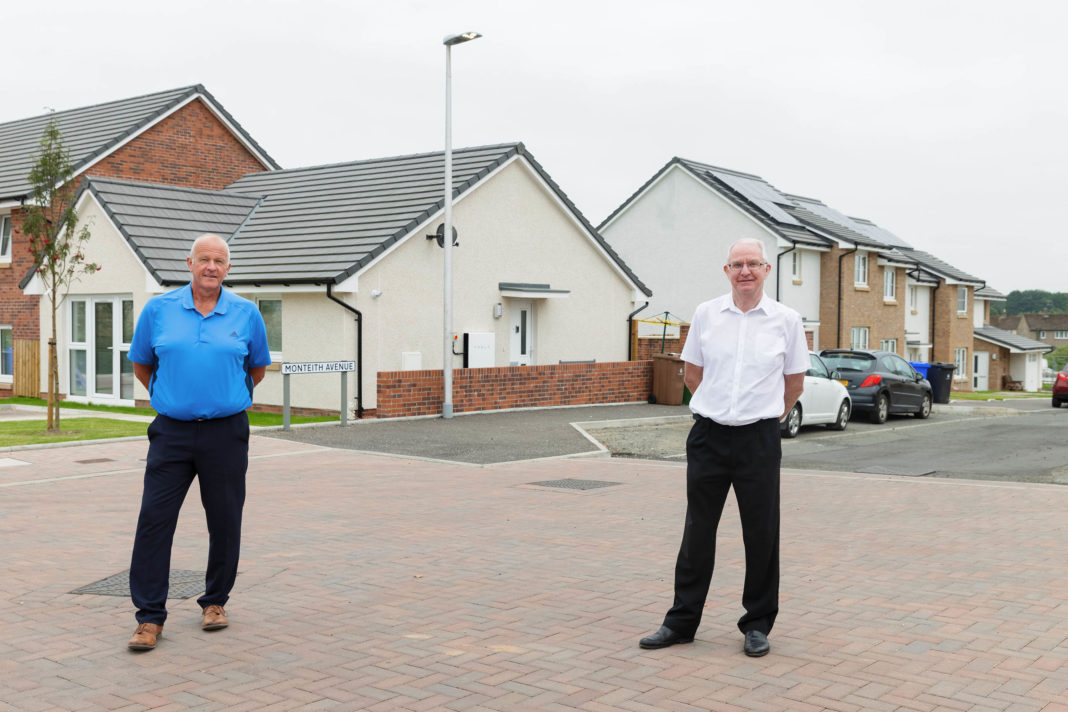 OGILVIE Homes has delivered 24 new council homes in Stirling, on behalf of the area's local authority.
The properties, at the King's Meadow development in St Ninians, come in addition to ten homes completed at the site in late 2020.
It comes as part of Stirling Council's strategic housing investment plan (SHIP), which looks to provide new, high-quality, sustainable, and affordable homes for residents.
Each of the latest homes feature private garden space and parking, and are also fitted with solar panels and battery storage with the aim of reducing fuel poverty.
Housing portfolio holder, councillor Jim Thomson, said, "After a challenging year for the construction industry, I am pleased that Ogilvie Homes has been able to complete 24 new, high quality homes for Stirling Council, which will be made available to people on our housing list."
Depute portfolio holder for housing, councillor Alasdair MacPherson, added, "This project has been supported by £1.416m of grant funding from the Scottish Government. Stirling Council is committed to providing more affordable homes across the region and the high level of funding we are receiving is helping us to increase the number of new homes that can be built by us and our housing association partners."