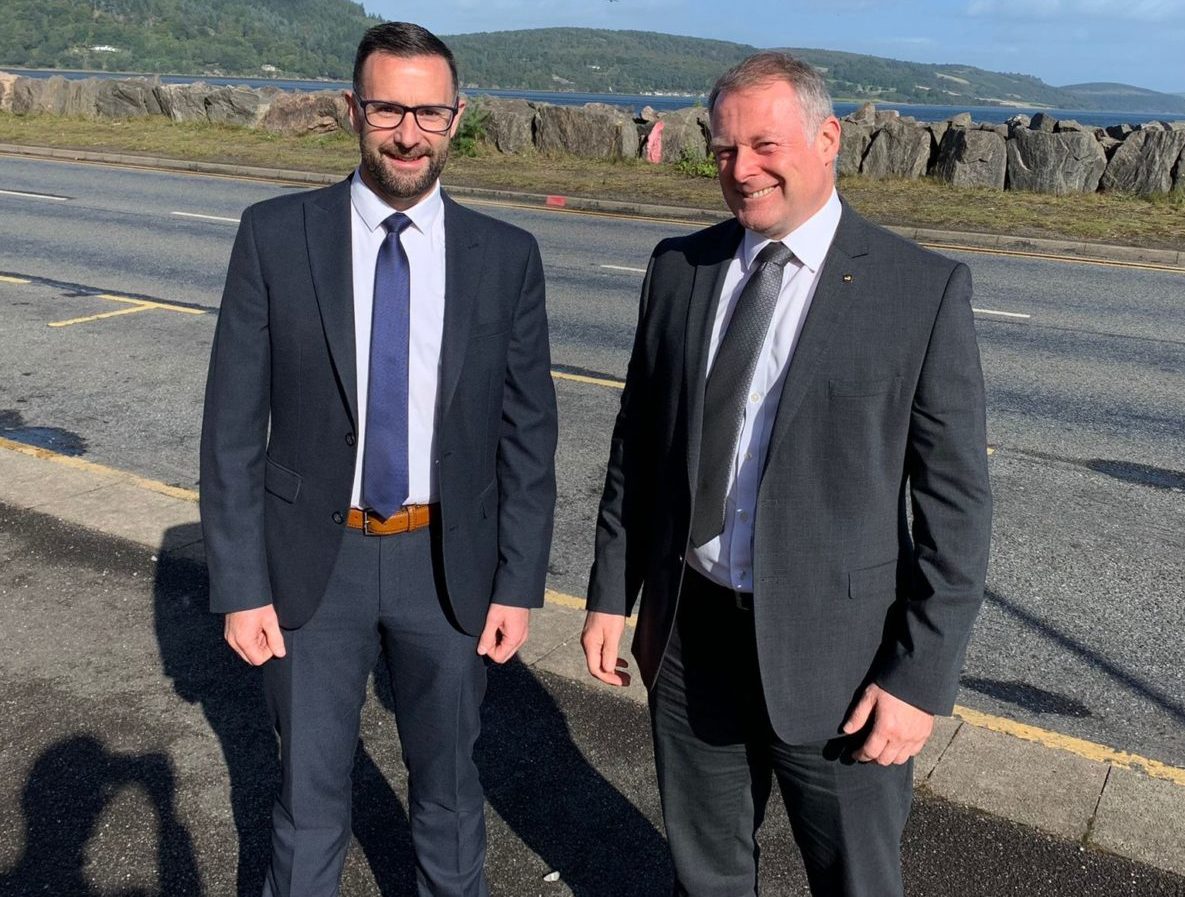 MARK Bramley of Alness-based Pat Munro has been appointed chair of the Civil Engineering Contractors Association (CECA) Scotland.
He succeeds David Ross, MD of George Leslie, whose two-year term has come to an end.
The move was confirmed at a meeting at the Caledonian Stadium in Inverness. Mr Bramley has been a member of the CECA board since 2015 and served as vice-chair for the past two years.
Outgoing chair David Ross said, "I would like to thank everyone on the board for their support and encouragement during my time as chair of CECA Scotland. I believe that we are highly regarded in the industry and we have sought to use our voice and influence to benefit the civil engineering sector as a whole.
"It has been an honour to represent CECA Scotland and even though I have not been able to attend as many face to face meetings as I would have liked, I am pleased to have been able to forge some strong relationships with colleagues from across the UK."
Mark Bramley commented, "I would like to thank David Ross for steering CECA Scotland over the past two years through one of the most challenging periods our industry has ever faced. He has played a key role in pulling the whole civil engineering community in Scotland together during unprecedented circumstances to champion our shared interests.
"After a tough eighteen months for everyone, I look forward to working with contractors and clients to ensure we emerge from the pandemic with the industry in a stronger position than ever and ready to meet the challenges of the future, particularly the transition to net zero.
"I strongly believe that investment in infrastructure is the surest way of putting Scotland on track to a jobs-led recovery to meet our social, environmental and economic priorities."