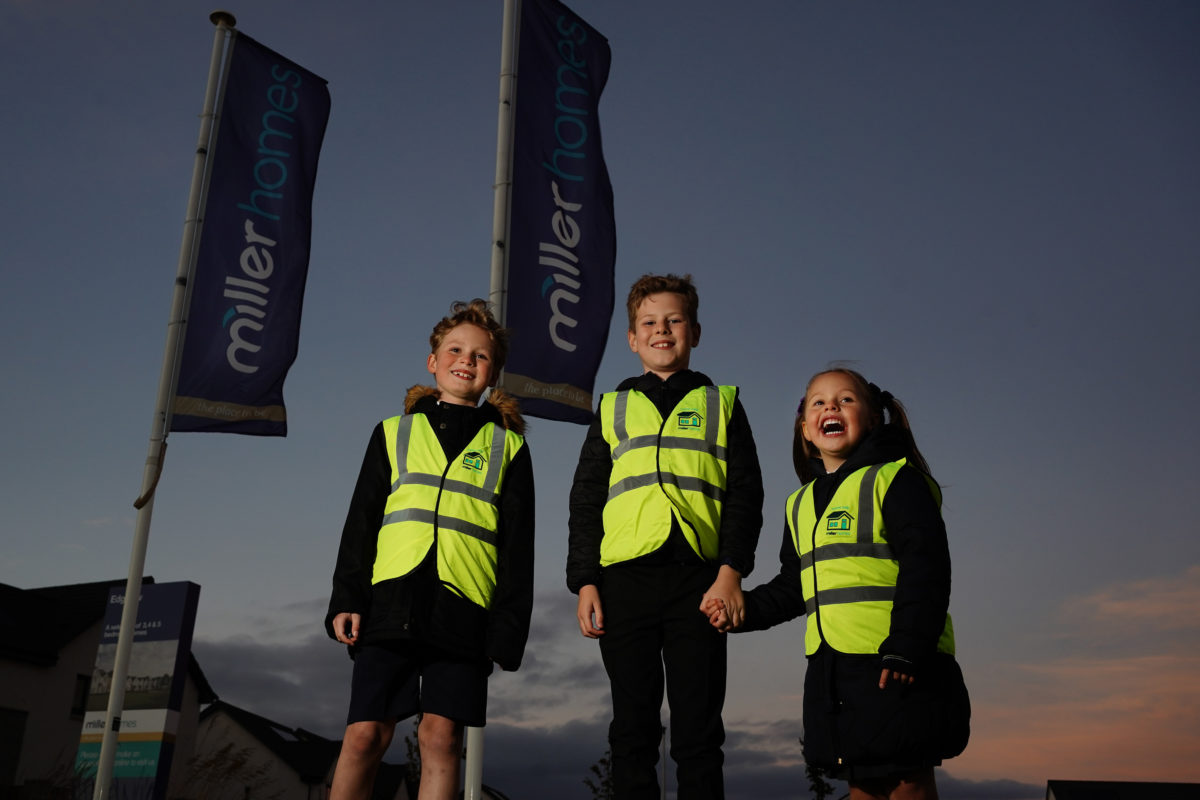 MILLER Homes has announced the return of its Home Safe campaign this autumn, aimed at keeping children safe on their way to and from school.
After a successful first year in the west of Scotland, the housebuilder said it has expanded its campaign for a second year across central Scotland by providing free high-vis vests across 17 of its developments.
In addition to wearing high-vis vests when travelling to school, Miller Homes is also encouraging children and their guardians to familiarise themselves with resources on the Road Safety Scotland website, including activities for children around the Royal Society for the Prevention of Accidents' Green Cross Code. These include tips on how children can navigate roads safely and outlines simple steps to take when crossing a road.
Peter Thomson, regional MD for Miller Homes Scotland, said, "We're excited to launch our Home Safe campaign for the second year, helping children across Scotland get to and from school safely. Our campaign was a great success last year in the west of Scotland, and as a result, we've decided to roll out Home Safe across the country to include the east of Scotland. As we approach the darker months, we hope the high vis vests will make children stand out against vehicles, making their journey to and from school safer, especially near busy roads.
"We warmly welcome everyone to get involved and pick up a vest from a selection of our marketing suites across the central belt."