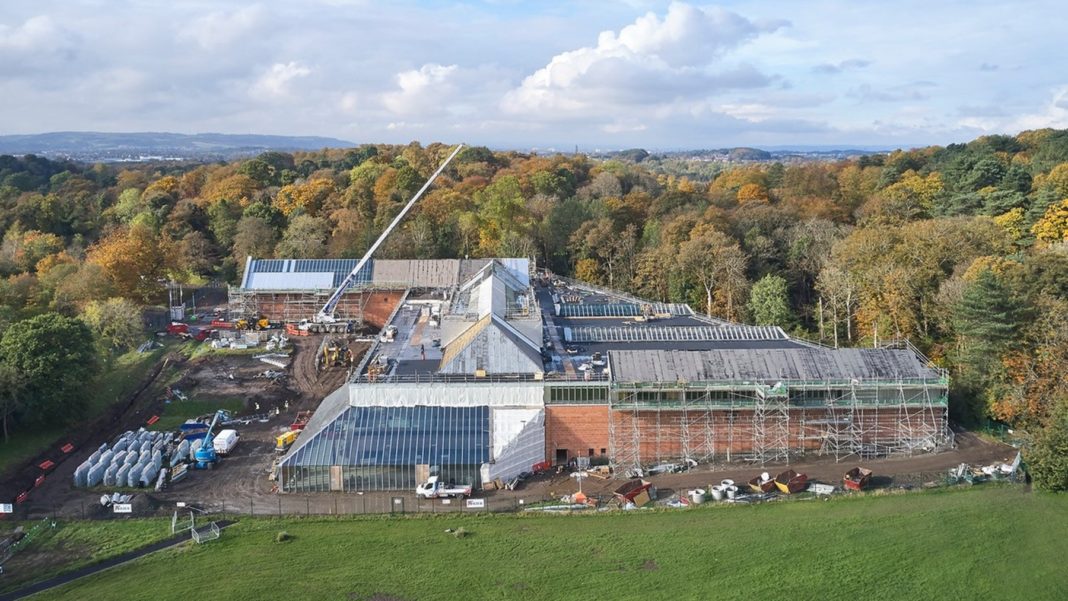 THE Burrell Collection in Glasgow is set to reopen in March 2022 following five years of closure, the charity Glasgow Life has confirmed.
Kier Construction first began works on the £68.25 million refurbishment of the A-listed building in 2018, based on designs from John McAslan + Partners.
The project has seen repairs undertaken to the museum's roof, as well as the installation of modern glazing which will allow for the building to become more air-tight and a reduction to its overall energy consumption.
Further to this, a new entrance has been created to bring visitors straight into the heart of the building and the newly created central stair is hoped to encourage visitors to explore all three floors of the building.
Glasgow Life, which funded almost half of the project's cost, said that the museum's gallery space has been increased by 35% as a result of the project, allowing for 'important and unique' objects from The Burrell Collection – which have not been seen for decades – to go on show.
The works came on the back of a public consultation which amassed more than 15,000 responses – which Glasgow Life said were used to shape 'every aspect' of the redesign of the building, the access to it and the developments of new displays.
Dr Bridget McConnell CBE, chief executive of Glasgow Life, commented, "March 2022 will mark a historic milestone in Glasgow's story, as the completely refurbished Burrell Collection reopens to the world. Very soon, thanks to all the project's funders, these wonderful works of art, which Sir William Burrell gave to the people of Glasgow, will be enjoyed in a modern, green museum, fit for purpose and for the future.
"Our vision for The Burrell Collection demonstrates the city's ambition for it to become more widely appreciated and well known around the world and for Glasgow to retain its place as a global cultural leader."