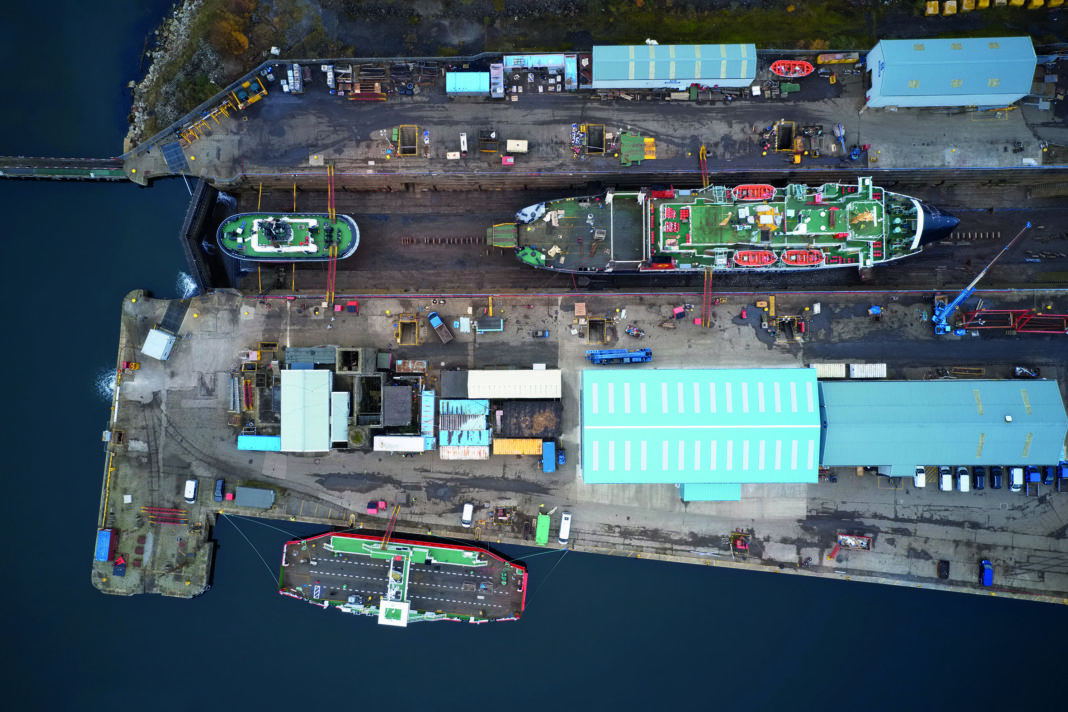 THE leader of Inverclyde Council has expressed his disappointment at Port Glasgow's Ferguson Marine not being shortlisted for new ferry contracts.
Councillor Stephen McCabe, who co-chaired the original task force to save the yard from closure, has now written to the Scottish Government's cabinet secretary for finance, Kate Forbes.
It comes after the recently nationalised Ferguson Marine failed to secure a place on a shortlist for the £100 million build of two new ferries for the Scottish Government-controlled Caledonian Maritime Assets Limited (CMAL).
Instead, four firms based in Turkey, Portugal and Poland have been invited to submit detailed tenders for the works.
Mr McCabe commented, "I am deeply disappointed that Ferguson Marine have not been shortlisted to submit a full bid for the latest ferry contract.
"Our community should have a full explanation as to why the shipyard failed to meet the criteria set for shortlisting.
"When the Scottish Government nationalised Ferguson Marine they promised that the yard had a bright future under public ownership. The fact Ferguson's hasn't been shortlisted for this contract must surely cast some doubt on the Scottish Government's ability to deliver on the promises it made to the workforce and the wider Inverclyde community."
The full letter to the cabinet secretary for finance reads:
You will be aware of the recent announcement by CMAL of the shortlisted bidders for the two new ferries for the Islay and Jura routes and the exclusion of Ferguson Marine from this shortlist. This decision by CMAL is deeply disappointing for the workforce and the wider Inverclyde community.
I note from a comment in the press, attributed to CMAL Director Jim Anderson, that firms were shortlisted in the basis of their technical and financial suitability to take on this project and that the four overseas yards shortlisted scored highest across both criteria. As the Minister with responsibility for the state owned Ferguson Marine it would be extremely helpful if you could explain why the yard fell short on this occasion and what the Government is doing to ensure that it is better able to compete for future contracts.
I, of course, raised previously the issue of direct awards to Ferguson Marine of future Scottish Government contracts and you advised that any decision around direct awards would only be taken once the complex legal, procurement and policy issues had been fully understood. Again it would helpful to know the likely timescale for you to reach a decision on this matter.