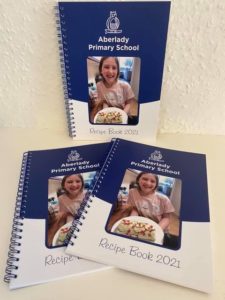 A cookbook hoping to raise funds for Aberlady Primary School has received the backing of Cruden Homes.
The firm, which is currently building a nearby development of homes at Meadowside, has funded the entire print run of the book – allowing every penny raised to go directly to the school.
The book contains recipes from the families of pupils and staff, with it hoped that it can raise money to supply children with laptops and other essentials. It is priced at £8 and will be included in a welcome pack for homeowners moving into Meadowside.
Alison Walker, chair of Aberlady Primary School parent council, said, "It has been a difficult time, so we cannot thank Cruden enough for their support. Their generosity in paying for the print run means that all the money raised from the cookbook will now go to supporting school funds."
Hazel Davies, sales and marketing director at Cruden Homes (East), added, "We are delighted to have been able to help Aberlady Primary School Parent Council with their book of fantastic recipes.
"Many of the families moving into our homes at Meadowside have children who are pupils at Aberlady Primary and by backing the cookbook we have been able to play an important part in supporting the community."