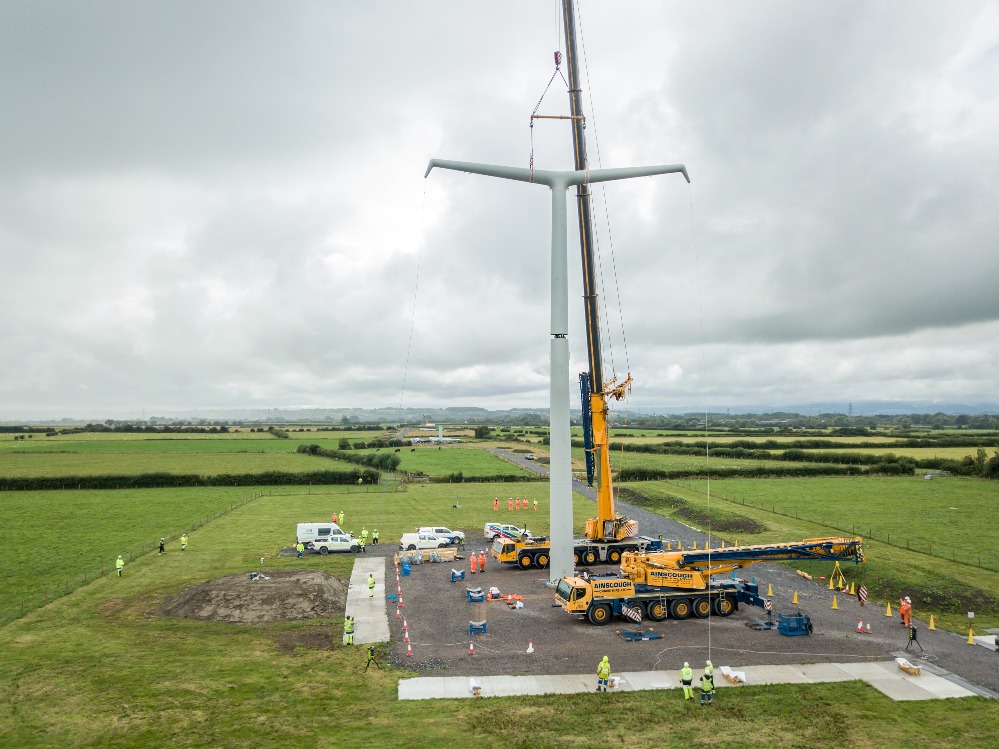 BALFOUR Beatty has revealed it completed construction of the world's first T-pylon.
Built on behalf of National Grid, the move represents the first new electricity pylon design in Britain for almost 100 years.
The T-pylon is the first of 116 to be erected along a 57km route in Somerset. The pylons will connect six million homes and businesses with low-carbon electricity generated at Hinkley Point C.
Balfour Beatty explained that the T-pylon design is the result of a competition organised by the Royal Institute of British Architects and Government, with the aim of reducing the impact of pylons on the local environment.
Standing at 35 metres in height, the design forms a 'T' shape and is roughly a third shorter than the traditional lattice pylon design, the contractor added. The reduced size means the T-pylon has a smaller land footprint.
T-pylons are designed to be assembled in up to four sections, shortening the construction time from around ten to five days. Secured in deep foundations and reinforced with a steel bolt cage, Balfour Beatty said the four sections are lifted into place with a specialist crane and rig to secure them.
Matt Steele, Balfour Beatty's MD for its rail and utilities business, said, "Our unique capability and extensive experience in delivering major, complex overhead line schemes, makes us ideally positioned to play a key role in constructing the world's first T-pylons. We look forward to working with National Grid to successfully and safely deliver low-carbon electricity to millions of people, supporting the UK's net zero ambitions."
The T-pylons will be ready to connect to Hinkley Point C by the end of 2024 and the project is due for completion at the end of 2025.