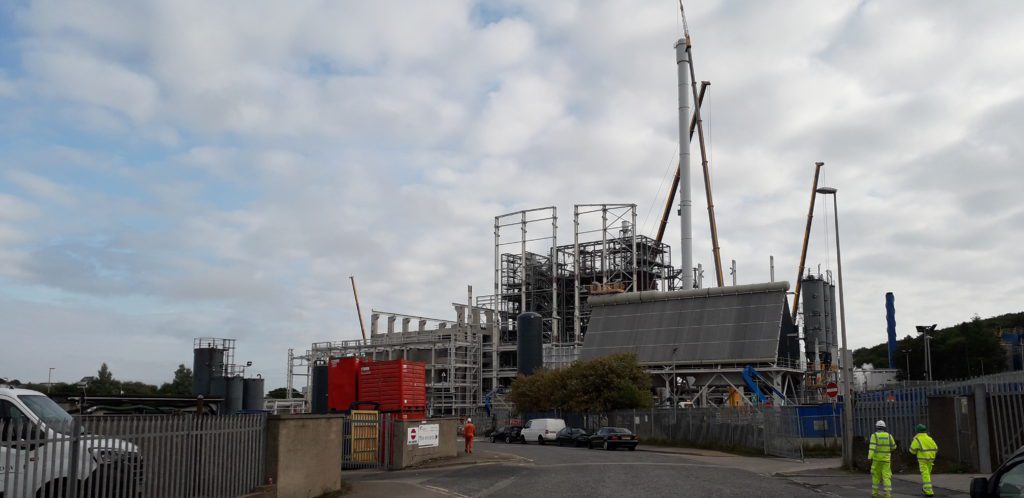 A new £150 million energy from waste facility is on track to open in Spring 2022, Aberdeen City Council has announced.
Being built by Spanish firm, ACCIONA, the residual waste treatment plant will create energy from non-recyclable waste for the Aberdeen, Aberdeenshire and Moray council areas.
A report published by Aberdeen City Council stated that the 'large majority' of engineering and design work is now completed and procurement of sub-contractors to undertake the construction, manufacture and installation of plant components is also almost complete.
It added that many components of the boiler, turbine, generator and flue gas treatment systems are now largely manufactured, with these items either installed or in storage in Aberdeen ready for installation.
The contractor has not reported any 'significant' supply chain issues, with works progressing 'broadly' in line with the programme – with the formation of the waste bunker and substructure now complete.
Installation of the the steel structure for the waste reception hall on the northern boundary of the site is underway, with the erection of the steel framework for the boiler 'close to completion'.
However, the report said that a cyber-attack suffered by SEPA in December 2020 continues to 'severely' hamper the organisation's ability to manage permit applications. It does note that progress has been made on this front, with the contractor has reporting that most issues relating to permit applications have been resolved with SEPA and a draft pollution and prevention control permit is 'imminent'.
Aberdeen City Council capital programme committee convener, councillor Marie Boulton, said, "The progress at the site is great and it is good to hear the facility is on target to start commissioning and be fully functional next year."