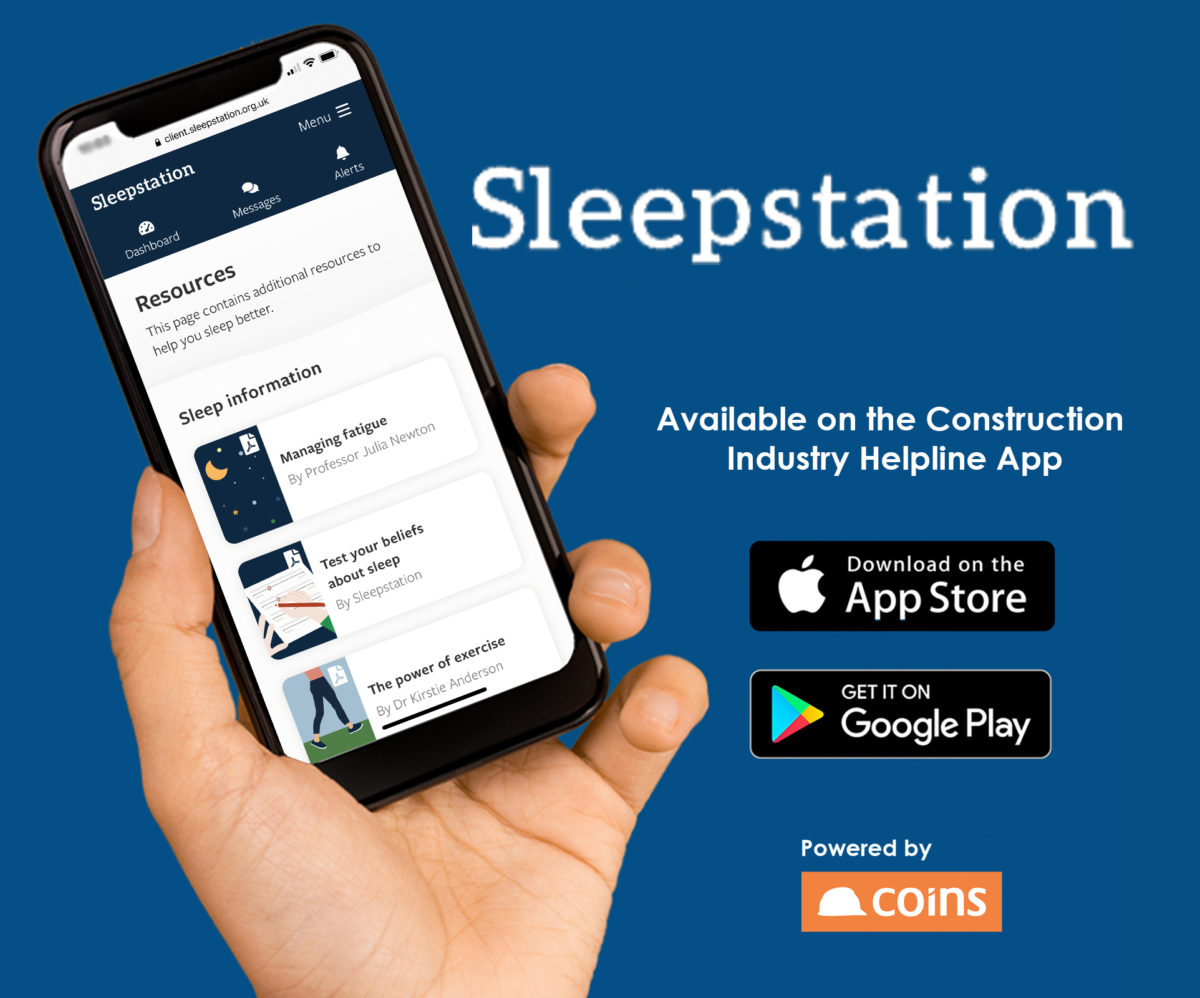 THE Lighthouse Construction Industry Charity has revealed its Helpline App has been upgraded with a new resource aimed at helping workers suffering from insomnia and poor sleep health.
'Sleepstation' is an NHS-approved service, which is being provided free of charge by the charity in response to callers reporting difficulties with sleeping due to emotional, financial or other physical wellbeing issues.
Sleepstation is a sleep improvement programme that explores the underlying reasons why people aren't sleeping. Known as cognitive behavioural therapy for insomnia (CBTi), the Lighthouse Construction Industry Charity said dedicated support teams deliver a 'holistic' plan dependant on the issues identified and sleep issues can be improved 'significantly' with just four sessions.
Sleepstation offers an understanding of what is normal and what constitutes sleep deprivation; and provides a personal sleep assessment and confidential advice and reports.
Bill Hill, CEO of the Lighthouse Construction Industry Charity, said, "I am absolutely delighted that we can now offer this invaluable service completely free of charge to our construction community. Simply by accessing our Helpline app, users can avoid lengthy waiting times and access the highest level of support without a GP referral. If someone is being affected by physical, financial or physical wellbeing issues, this too is likely to impact on their sleep, which means they are less likely to be able to cope, and the problem quickly spirals out of control.
"And as well as affecting mental wellbeing, for our construction workforce who often work with heavy machinery and plant, feeling fatigued could easily result in a serious or fatal accident on site. The addition of Sleepstation is yet another step in helping us achieve our mission that no construction worker or their family is alone in a crisis."
To support the move, a free information webinar will be held on Thursday 30th September at 1pm.