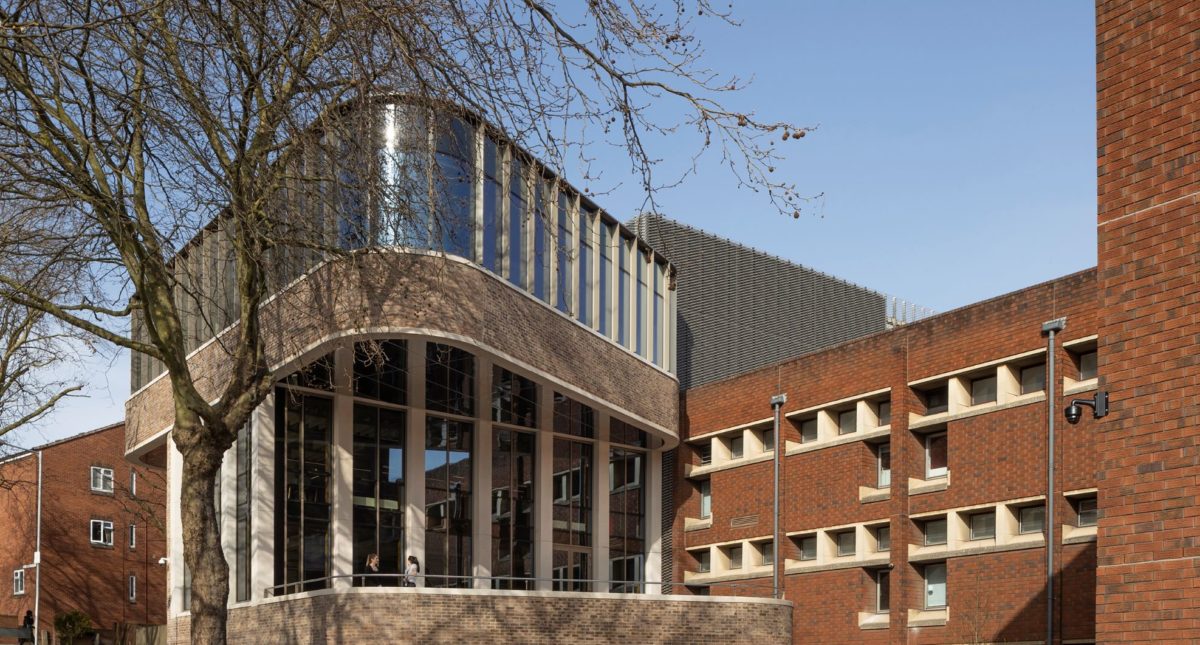 CLADDING panels from Proteus Facades feature prominently on Nottingham Trent University's (NTU) new centre for enterprise and innovation.
Proteus explained that higher education providers are making more use of alternatives to traditional bricks and mortar, which is one of the reasons why architects specified mirror finish and mesh cladding for the new £9 million Dryden Enterprise Centre (DEC), which was designed by Evans Vettori and constructed by Henry Brothers.
The building has been developed alongside the existing Dryden Centre, a cube-like structure built in 1976 that has undergone refurbishment as part of the development.
The new extension connects to the the refurbished structure.
Proteus manufactured bespoke Proteus SC Aluminium 3mm Aluminium PPC Carina expanded mesh and Proteus HR 0.8mm Rimex Super Mirror 316 Stainless Steel rainscreen soffit panels for both the refurbished and new structures.
Proteus SC is an engineered panel system offered in solid, perforated or mesh panel formats. The system can be manufactured between 1mm and 5mm in thickness and an acoustic insulation layer encapsulated within the panel.
The Proteus SC panels were specified with a PPC Pearl Beige (RAL 1035) finish and feature on the external façade of the cube-like structure.
The mesh cladding features in vertical sections reaching from the ground to the upper floors and then wrap around the entirety of the top level.
Proteus said the panels were chosen to 'soften' the block-like appearance of the refurbished structure and complement the pearl, brick and glazed sections on the façade of the new development.