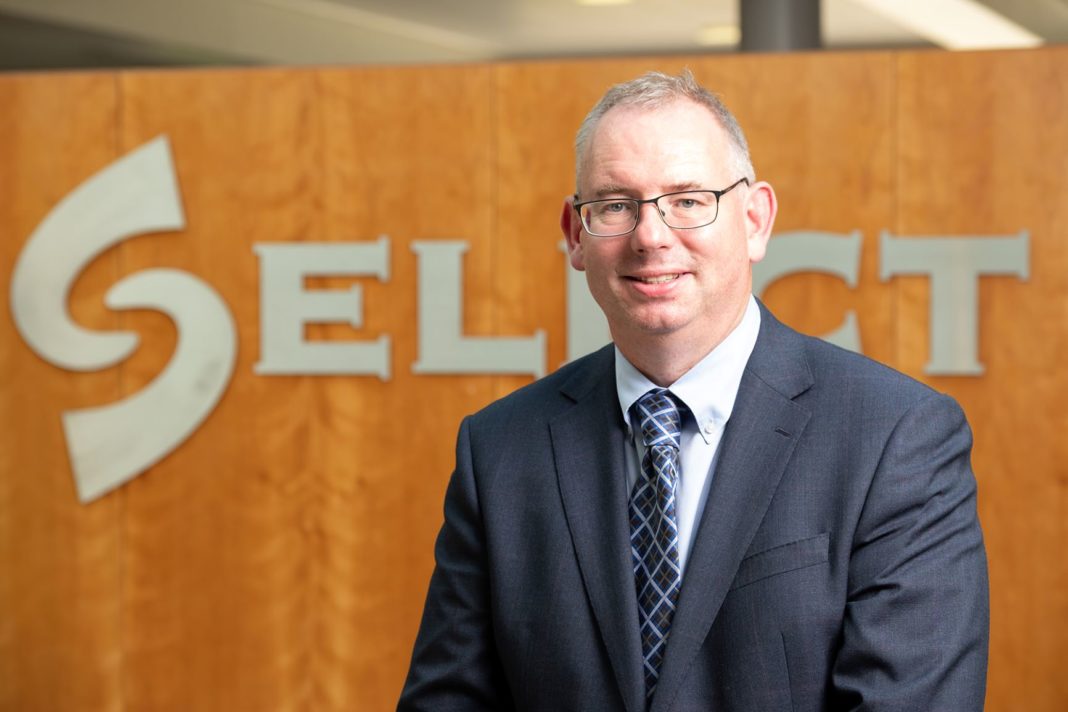 THE MD of SELECT has claimed that the construction industry requires 'certainty and momentum' to successfully build on the upcoming COP26 summit.
Speaking at the Building to COP26 webinar, hosted by the Construction Scotland Innovation Centre (CSIC), Alan Wilson said, "As a sector, we're very excited to move into this next phase of industry development but there are two key words, which we need to hear and embrace: certainty and momentum.
"The industry needs to know its clear direction of travel and to be given bite-sized chunks of information to help it stay on course. And it also needs to keep pace with any promises made, so we can't have COP26, and then say, 'Wasn't that jolly good?' and all go back to our day jobs as if nothing has changed.
"The sector has been discussing this kind of work for many, many years and there have been several false dawns. But we're past that now and need to move forward to the next stage."
Wilson added that the electrical industry will play an 'integral part of all our lives' in the future. "We've said for many years that the future is electric, but I think we can say 'the now is electric' because electrification is already starting to drive our heat, light and transport demands," he explained. "It's therefore vital that we have investment in the sector; we currently have a good workforce, with a record number of apprentices recruited so far this year, but an element of up-skilling is definitely necessary to help make our sector more agile when it comes different kinds of installations.
"For example, we're probably all aware of tried-and-tested innovations like photovoltaic panels, battery storage and electric vehicle (EV) chargers, which the industry is already installing in homes and offices across the country. But we're also keen to get involved in 'prosumer' activity, where individual houses, groups of houses or even shopping centres etc can effectively come together, take themselves off grid and generate their own electricity, whether that's wind, solar or a mix of both."
Hosted by Stephen Good, CEO of CSIC, the webinar discussed the opportunities COP26 presents to accelerate zero carbon ambitions.
Other speakers included Peter Reekie (chief executive of Scottish Futures Trust and the Scottish Construction Leadership Forum); Sean Smith (chair of infrastructure & environment group SRPe); Lynne Sullivan (architect and national built environment strategic advisor); and Professor Steve Petrie (business performance director at Balfour Beatty). Business minister Ivan McKee delivered the opening address.
Topics discussed included driving green growth, solving supply chain issues, and approaches to transforming the built environment and how Scotland can develop a workforce capable of delivering zero carbon ambitions.