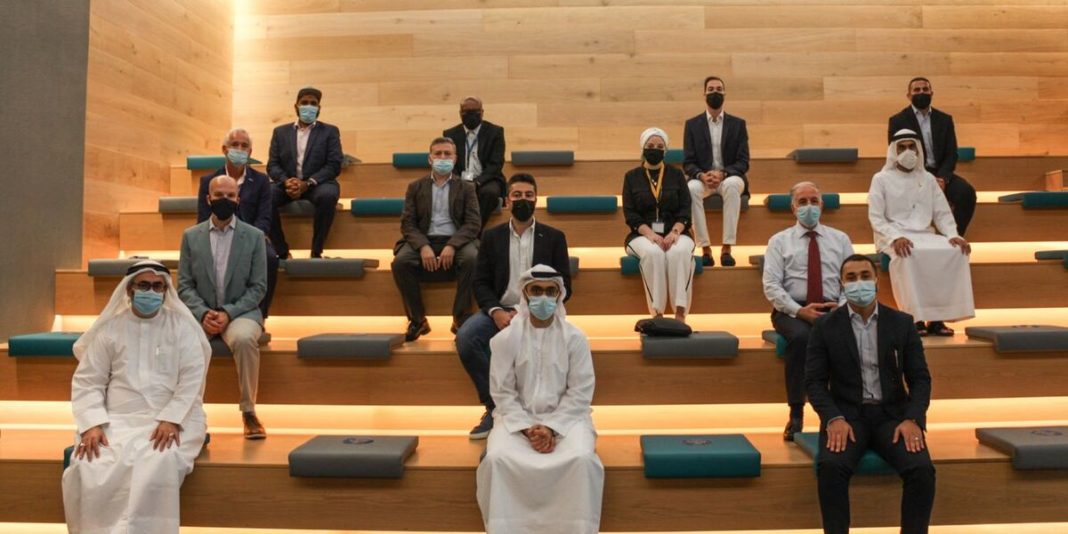 HERIOT-WATT University's Centre of Excellence in Smart Construction (CESC) has signed affiliate agreements with 12 leading institutes, organisations and startups.
CESC exists as a global hub for 'disruptive thinking', with it seeking to partner with like-minded organisations and government entities to lead the transformation of the built environment and development of next generation construction professionals.
Current partners include the likes of Mott MacDonald and Jacobs, with the latest dozen to join being the International Council for Research and Innovation in Building and Construction (CIB); Edify; Falcon Robotics Trading; Concerted Solutions; Saifety ai; Soluis; Alpin.; WakeCap; B3G Engineering; the Society of Engineers (SoE); Smart Navigation Systems; and Idea to Life.
Speaking on the affiliate signing, Professor Ammar Kaka, provost and vice principal of Heriot-Watt University Dubai, said, "We are very pleased to associate with global transformative organisations. We are excited at the prospect of further contributing to improving the built environment through the collaborative research we undertake with our affiliates.
"The built environment is in a very interesting stage globally, technological advancements are taking over, and the need for sustainable solutions is widespread. Developing associations with like-minded organisations is key to the mandate we have under CESC which is to identify innovative solutions for challenges present in construction practice and aid the adoption of new research and innovation techniques."
Dr. Anas Bataw, director of the Centre of Excellence in Smart Construction at Heriot-Watt University Dubai, added, "Entering into affiliate agreements with organisations across technology, sustainability, and engineering sectors globally, is a great step ahead for us.  Our affiliates will support CESC' strategy and vision by addressing challenges and develop smart solutions to enhance productivity, sustainability and well-being in the Construction sector.
"Additionally, it will continue to build a network of world-class innovators to transform the construction industry and support the next generation of leaders by providing a shared knowledge platform. We are looking forward to collaborating with our affiliates and tackling the pressing needs of the construction industry together."