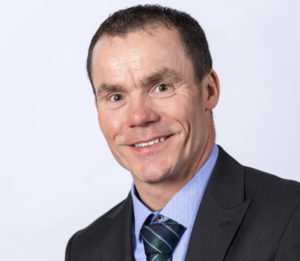 DM Hall is planning on doubling the headcount of its specialised building consultancy division over the next three years to accommodate 'constantly' growing demand.
Under the direction of building surveying professional, Martin Elsby, who was appointed to lead the consultancy in 2019, it has grown from five to eight specialists.
Despite the pandemic-prompted restrictions, the team has attracted a 'slew' of 'prestigious' new instructions while strengthening its core competencies of quality, professionalism and client satisfaction.
Martin said of his re-constructed division, the newest members of which have been selectively head-hunted by himself, "After a year in which the firm, like every other firm, has had to adapt to remarkable circumstances, I think it is reasonable to say that building consultancy has justified its seat at the table."
An established professional who has achieved senior positions in a range of commercial property advisory businesses, Martin has recently added the RICS Expert Witness Certificate to his list of credentials.
His department, which co-ordinates activities out of offices across Scotland, deals with a wide range of tailored specialisms for clients acquiring, disposing of, developing, leasing or funding a single asset or an entire property portfolio.
The building consultancy team provides detailed building survey reports, dilapidation services, schedules of condition, building reinstatement cost assessments, development monitoring, feasibility studies and project management, as well as expert witness, arbitration and mediation services.
Since Martin joined, the division has attracted new team members including Pamela Carruthers, David Hughes, David Allman, Philip Bell, Kevin Reid and Stuart Ferris all Chartered Building Surveyors.
He added, "The department was providing a good service when I joined, but the partners wanted a leader who could make the team cohere more effectively as well as developing and enhancing the offering for a wider range of clients. As consultants, our products are time and expertise, and people will be willing to buy that time if they are satisfied that you will do what you say you will do and deliver the service they demand.
"While we have significantly expanded market share, the market itself has also grown over the period. This, I think, is because Building Surveying comes to the fore in times of uncertainty, such as the year we have just experienced.
"We have identified an increasing appetite for a 'make do and mend' approach among investors and developers. They are increasingly looking at re-use and refurbishment of the existing built environment as an alternative to new build. There are a number of reasons for this: new build requires a higher capital expenditure and faces onerous planning hurdles, while re-purposing helps control risk, is more cost effective and is more environmentally friendly."
John McHugh, managing partner of DM Hall, added, "The building consultancy division is an increasingly important component in the firm's success and, under Martin's leadership, I expect to see it continuing to go from strength to strength. The firm has come through the Covid year with its brand and reputation as strong as ever and the dedication, energy and expertise of Martin's team has played no small part in that achievement."