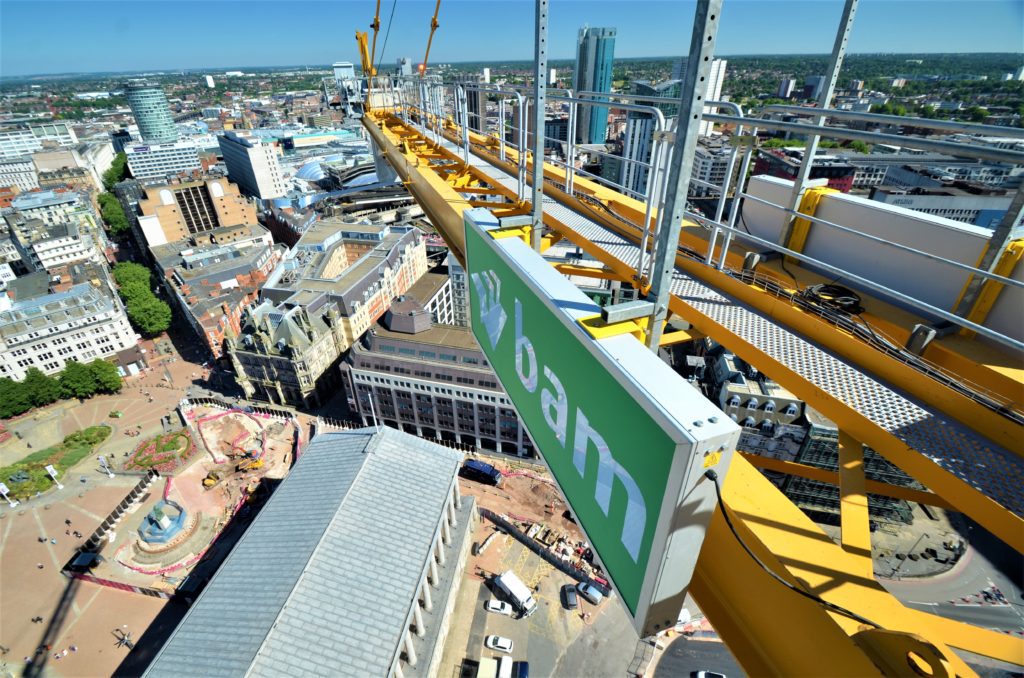 BAM has become a founding member of a new online tool which will aim to bring social suppliers and contractors together.
The new Social Partnership Portal will provide a means of sourcing social suppliers and contractors to generate more social value through UK construction projects.
Danni Aberg, BAM's head of social impact, said, "This is a great idea to support social enterprises focused on creating social value for communities, and who provide more sustainable ways of doing things. It creates a marketplace that will help major contractors like ourselves to find suitable suppliers. BAM has always been focused on not just what we build but how we build – meaning that we actively seek to support the people and communities around our projects.
"The new portal reinvests into local communities, building wealth that has a positive impact on local people. BAM is committed to socially responsible purchasing, investing in 'for purpose' supply chains that invigorate our local towns and cities, providing rich social and environmental benefits."
BAM has worked with several social value enterprises already, including the Green Task Force which re-trains former veterans many of whom have PTSD to carry out a variety of ground maintenance works; and Community Wood Recycling which recycles waste wood and in doing so creates jobs, training and volunteering opportunities for disadvantaged people.
In Scotland BAM worked with Royal Strathclyde Blindcraft Industries (RSBi) who created teaching walls at Blairdardie and Carntyne Primary Schools; they operate from a purpose-built manufacturing facility in Glasgow, employing over 250 staff, the majority having a disability. BAM is looking at further opportunities to involve them.
The portal has been launched by public sector procurement specialist SCAPE, is operated by online supply chain platform Local Supply Chain (LSC) and backed by 25 major construction companies at the outset.
Mark Robinson, group chief executive of SCAPE, said, "As a voice for the public sector and its construction partners, we can give social enterprises a platform to ensure projects are delivered for the benefit of local communities across the UK. An ever-greater emphasis is being placed on procurement delivering the value a building can add to the community through the course of its life, from construction through to operation. By sourcing and engaging social suppliers across the built environment, contractors can show how they are reinvesting in local communities and helping to create jobs, promote skills and support the ongoing recovery.
"Our ambition is for the portal to become the go-to platform for social procurement in the built environment sector, bringing together socially-focused suppliers and contractors to champion conscientious construction."
Danni Aberg added, "Every time clients engage BAM they know we bring a proactive attitude to giving something back. It's not a passive commitment, it's one we will generate without being asked, but it is something that we, together with our clients and the rest of the industry, can do so much more about, by working together. That's why the portal is such a good idea."