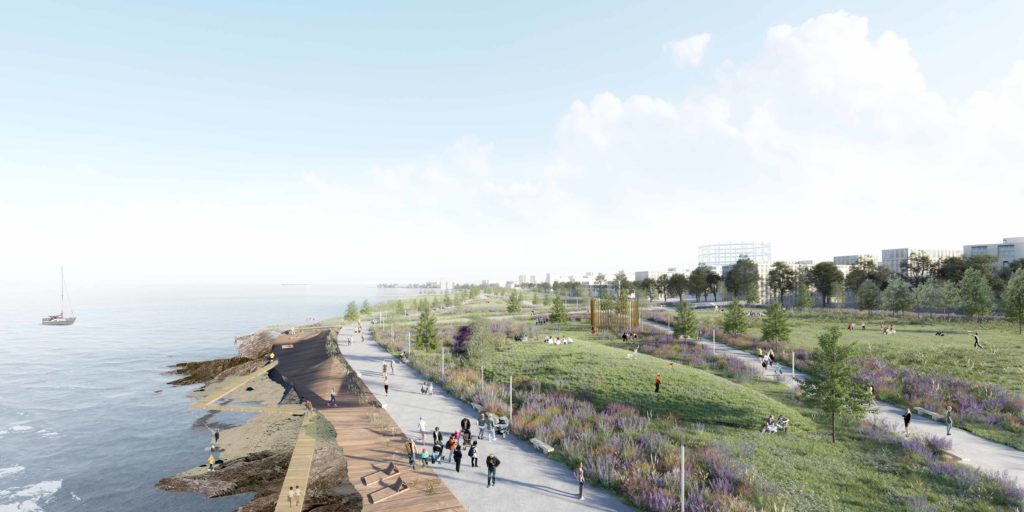 A vacant industrial unit at Granton Waterfront is to be transformed into a 'vibrant' creative and community hub by arts charity, Edinburgh Palette.
The City of Edinburgh Council has approved a lease of the premises on West Shore Road to the charity, which the organisation will bring back to life. The project will allow space for local retail and hospitality businesses, as well as 'animating' the pedestrian promenade.
Creative industries will also be supported, as well as the third sector, freelancers and micro-businesses through the provision of 'sought after high-quality' studio space.
The City of Edinburgh Council depute leader, Cammy Day, said, "We announced our ambitious £1.3 billion plan to sustainably regenerate this area last year and it's fantastic to see real progress is being made on the ground. Our plan is for Granton Waterfront to provide quality new sustainable development and a place where people can work, play, learn, enjoy culture and live in high-quality homes. The site on West Shore Road will become a draw for the local community as well as visitors to the area, providing jobs and a boost to the local economy as well as supporting so many groups like social enterprises, sports clubs, health and wellbeing services and other community organisations.
"We've worked with Edinburgh Palette across the city for a number of years and they'll make a great addition to the area alongside Wasps. I look forward to supporting them in their new enterprise and seeing all their hard work come to life."