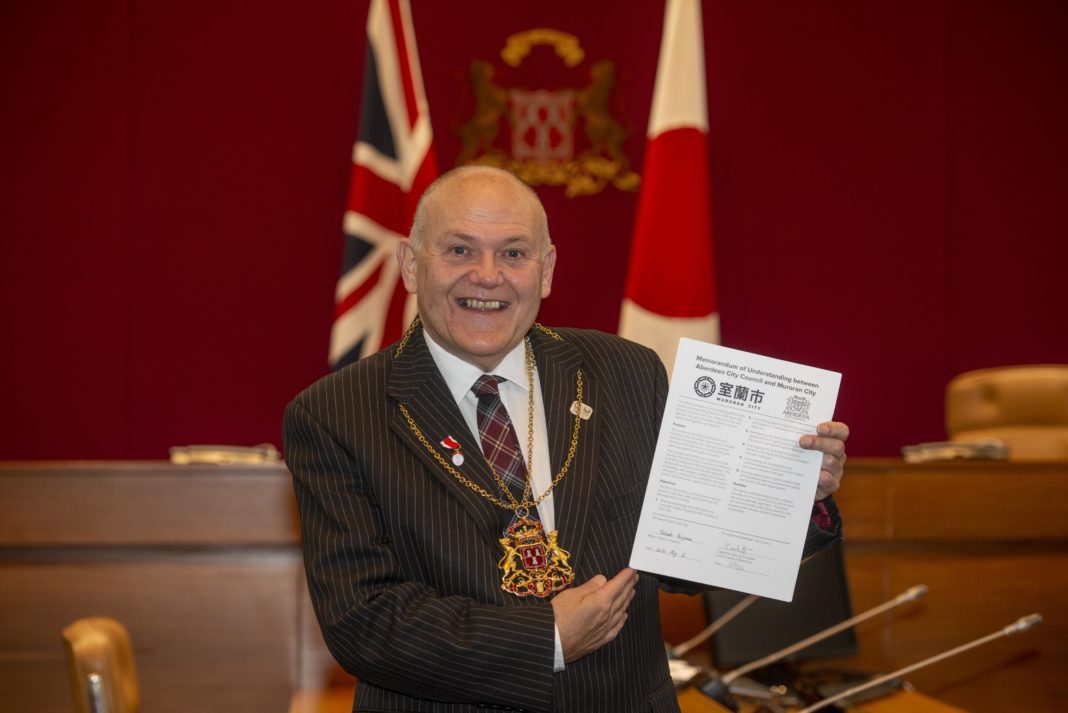 ABERDEEN has entered a three-year memorandum of understanding with the Japanese city of Muroran.
It comes as both cities look to forge an 'effective long-term' relationship in the energy sector, with Aberdeen City Council saying that the primary focus will on the hydrogen industry.
The local authority added that a priority action will be to investigate the potential of using the Northern Sea Route – a shipping lane between the Atlantic and Pacific oceans which crosses five arctic seas – for the export and import of green hydrogen.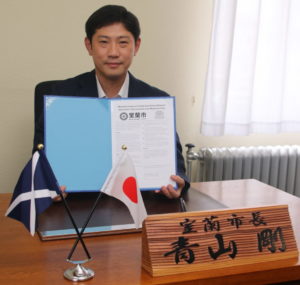 Muroran is a coastal port city in northern Japan, and is well known for its steel, oil and cement industries in addition to shipping. However, in recent years, Aberdeen City Council said that it has become one of Japan's most sustainable cities – 'leading the way' to becoming an eco industrial hub city through the focus on environmental businesses.
The lord provost of Aberdeen, Barney Crockett, said, "I am delighted to sign this important Memorandum of Understanding with Muroran City on behalf of the City of Aberdeen.
"Energy transition is at the forefront of all Aberdeen City Council's activities with our work in hydrogen playing a vital role in the city's net zero vision. Our work in renewable energy is particularly pertinent given my role as president of the World Energy Cities Partnership (WECP) and its energy transition strategy.
"This partnership provides a huge opportunity for growth to both cities, and we are looking forward to working with Muroran and continuing to develop our hydrogen industry through this cooperation."
The Mayor of Muroran City, Takeshi Aoyama, added, "I am delighted that the Memorandum of Understanding was concluded between Aberdeen and Muroran, and I have great expectations for the future development of both cities.
"Both Aberdeen and Muroran have a highly qualified port that plays an important role in the energy industry, so as the need for worldwide decarbonisation increases, the deepened cooperation between us will make a significant contribution to the creation of a net-zero society.
"I visited Aberdeen two years ago, and I know how lovely and wonderful a city it is. In the future, I hope to expand the scope of our collaboration not only in the energy field, such as in hydrogen and offshore wind power, but also in education and culture so that both of our cities can further grow. We look forward to working together with Aberdeen to decarbonise society for the future of the Earth."