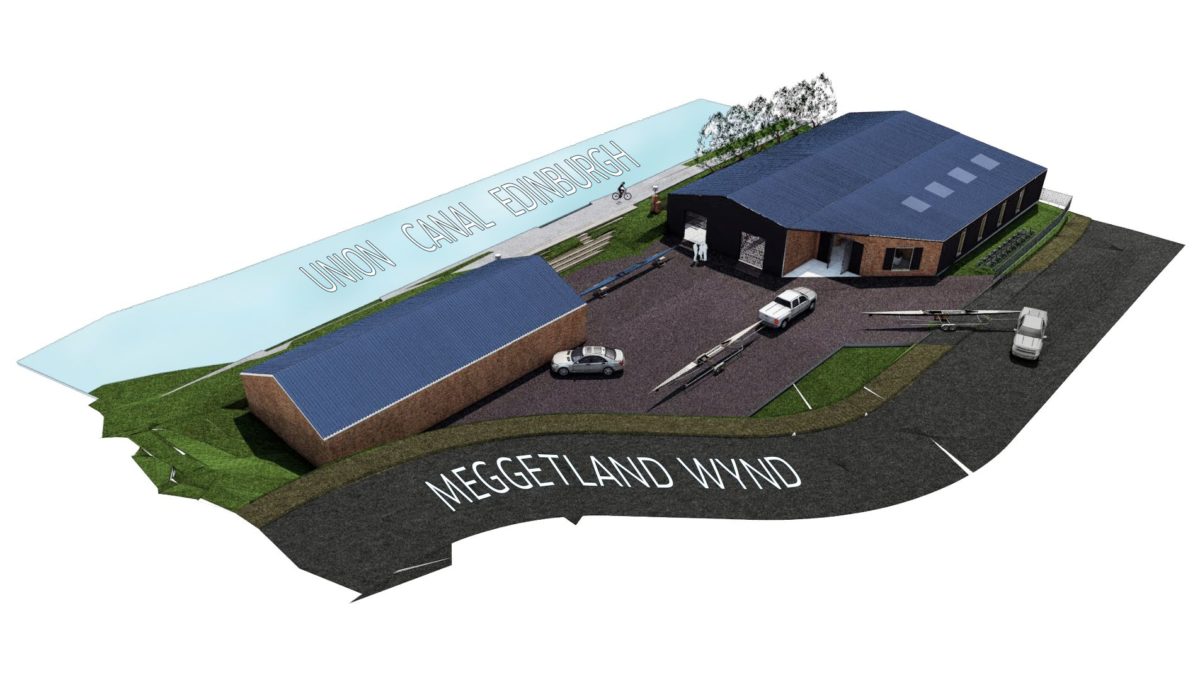 WORK is due to start on St Andrew Boat Club's (SABC) new £1 million boathouse in Edinburgh.
Measuring nearly 600 square metres, the facility will be three times the size of the current building, which has been in use since 1984.
The new boathouse will be constructed on land leased from the City of Edinburgh Council on the same plot at Meggetland. It will boast an indoor training area comprising 20 ergometers (indoor rowing machines) while there will be increased storage space for up to 100 boats and three changing rooms.
Designed by Edinburgh architects GLM, the work is being delivered by Livingston-based Maxi Construction with anticipated completion around mid-December.
President Sarah Whitley said, "It is very exciting for us to be at this stage now with the construction work ready to begin. We have been talking about this for maybe 10 years or more and it will be great to see it finally take shape, especially as we are celebrating a special milestone in the history of the club.
"We have been using the current boathouse since 1984 and it is high time we had a new, bigger and more modern facility as it is no longer fit for purpose in delivering our aims of rowing for all in our local community.  We need an indoor training space and that is going to make a big difference for us. There will also be more social space so we can develop more as a club. It is the most significant investment ever made in a boathouse for rowing on the Union Canal."
The majority of the funding for the project has come from members' donations and fund-raising from within the club, while a grant application has also been made to sportscotland.
Captain Lindsay Flockhart added, "The project will secure our future in both the rowing world and the wider community for generations to come and allow us to continue to offer rowing for all levels from social rowers through to  performance athletes."