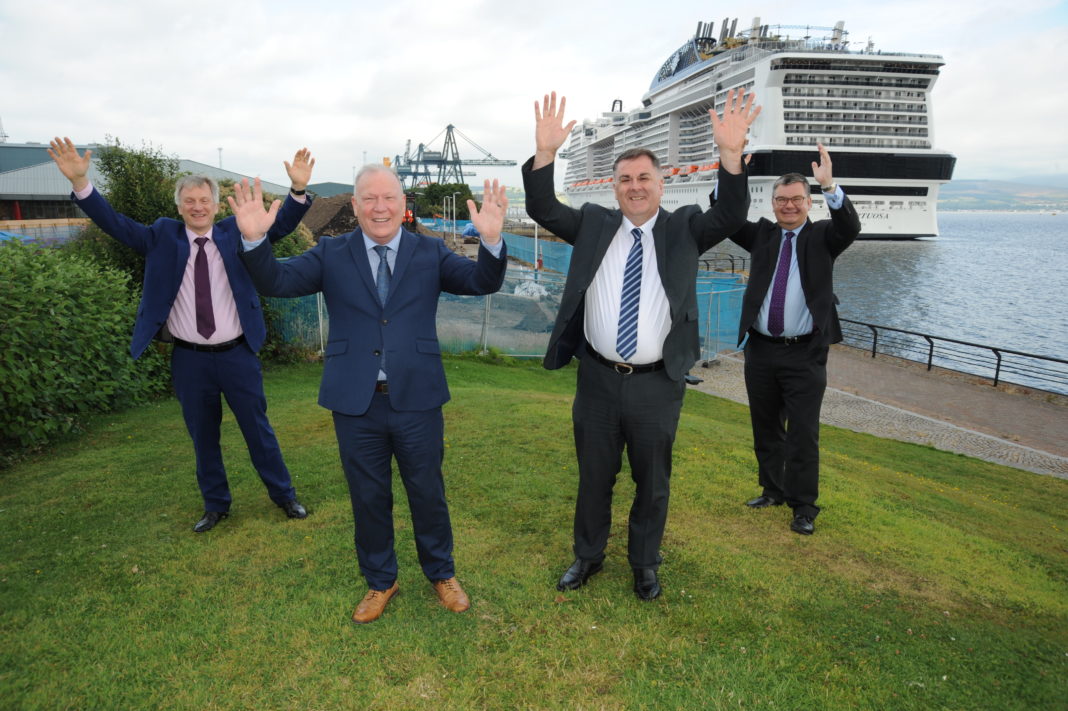 HERON Bros has commenced work on the build of a new £19.2 million cruise ship visitor centre in Greenock.
Inverclyde Council said that the development is expected to increase visitor numbers to 150,000 a year and provide a £26 million boost to the Scottish economy.
Designed by Richard Murphy Architects, the dedicated cruise ship visitor centre will feature a museum paying tribute to the late artist George Wylie, who worked as a customs officer in Greenock and lived in Gourock for many years.
Further to this will be a 'high-end' restaurant, a roof terrace with panoramic views of the River Clyde and an arrivals/departure hall. The local authority said it anticipates the full project to be completed by the summer of 2022.
The development forms part of the £1 billion Glasgow city region city deal, which is funded by the Scottish and UK Governments. A contribution of £8 million has also been made by Peel Ports, as well as £1.5 million from the George Wylie Foundation via the Dunard Trust.
Leader of Inverclyde Council, councillor Stephen McCabe, said, "This is an important milestone in a development which is of huge significance to Inverclyde, the wider city region and Scotland. We want people from near and far to discover Inverclyde and making a positive first impression with a striking visitor centre – coupled with our famous warm and friendly welcome – will help to do that and encourage our guests to return again in the future.
"The building will also be an asset for the local community outside of the cruise call season and is part of the ongoing regeneration of Greenock Town Centre so there are many benefits of what will be a first-class facility."
Peel Ports Clydeport director, Jim McSporran, said, "This is fantastic news. The overall investment in the cruise terminal is crucial to the remarkable growth of cruise traffic at Greenock, and this magnificent new visitor centre will allow us to create a welcoming and comfortable environment for passengers. We are building a major cruise business on the Clyde and, despite the impact of the pandemic on the global industry, we are back in business. Thanks to the success of Greenock Ocean Terminal, more people than ever will be taking a cruise to Scotland and boosting both local and national tourism."