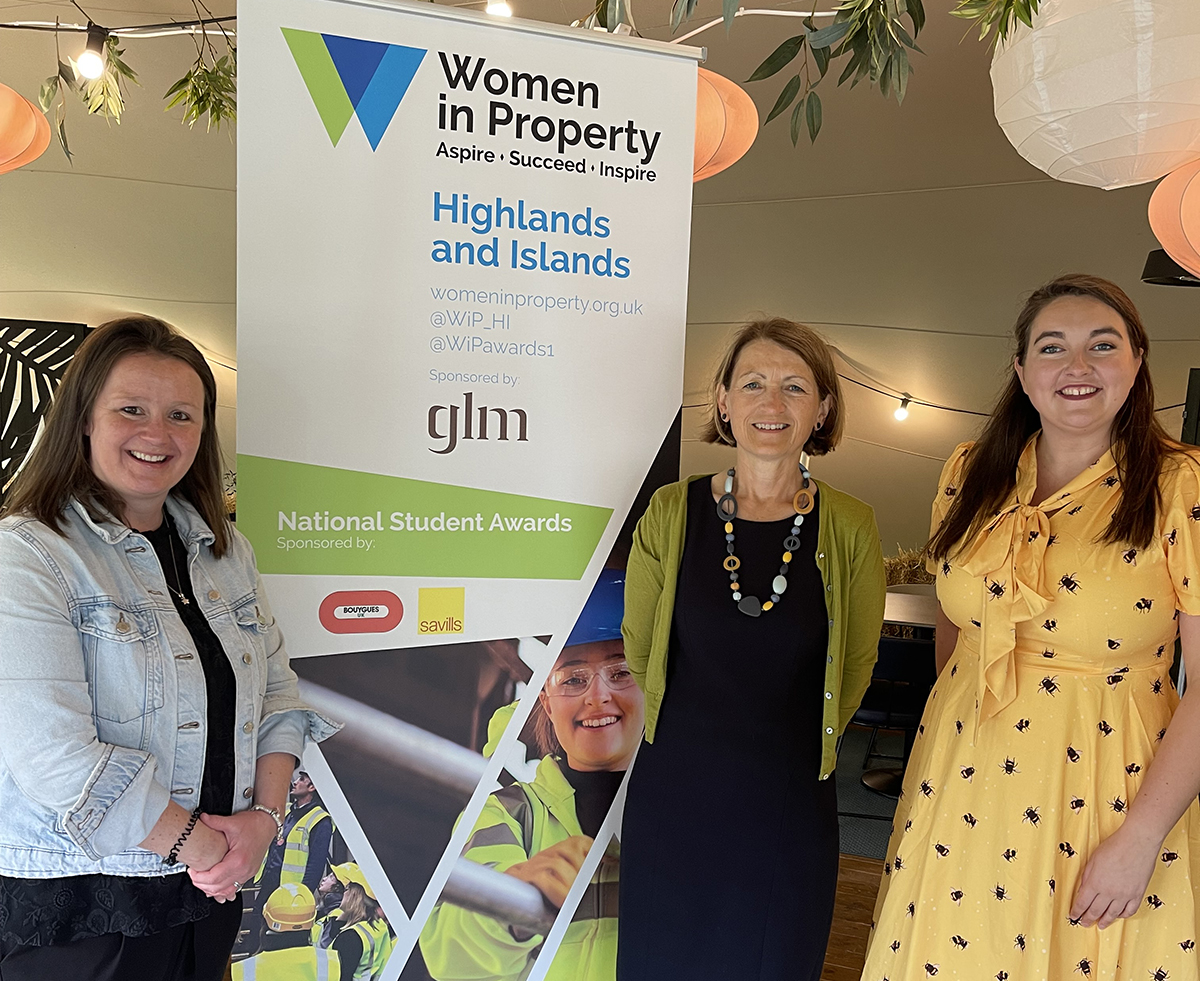 WOMEN in Property Highlands & Islands has announced Pinny Muir as the organisation's new branch chair.
Pinny, who has been a member of Women in Property for two years, is associate architect with LDN Architects, based in Forres, where she specialises in conservation architecture.
Having collectively held over 250 virtual events over the past 15 months, from branches across the country, the Highlands & Islands group was able to celebrate Pinny's new role in style with its first 'in person' event since the start of the covid-19 pandemic.
Immediate past chair and founder of the Highlands & Islands branch, Hannah Lloyd of GLM, handed over the reins at a summer drinks reception held in the Bruach stretch tent in the grounds of the Ness Walk Hotel.
Pinny said, "We have all seen remarkable courage and resilience across the property and construction industry and in wider society over the past long year, but stepping outside of our personal comfort zones has inevitably given us the confidence to thrive. It was heart-warming to see so many friends and colleagues, including Brenda Jones, former chair of the Scotland Board, at our summer drinks reception and highlights the important role Women in Property plays in supporting each other and building our networks."
Hannah Lloyd added, "Women in Property is a firm advocate of inclusion and working together and, as the local lead for this respected influencer organisation, I know Pinny will be building on the great work our members have been doing, to promote a more sustainable working environment."