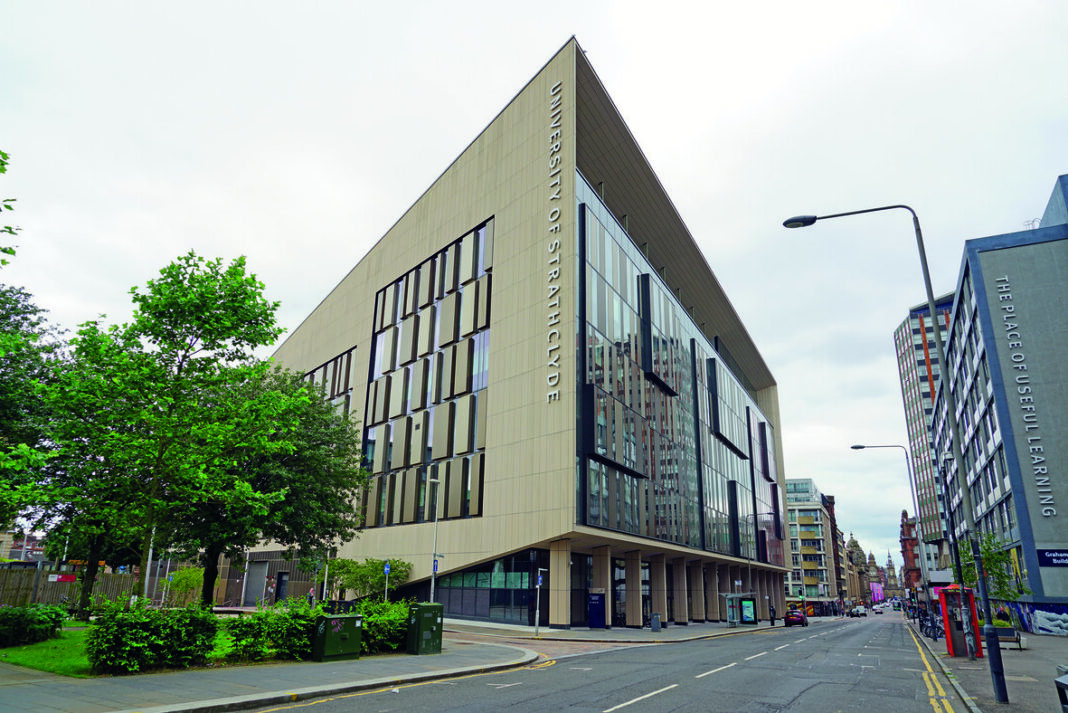 THE University of Strathclyde has announced it is partnering with Babcock to develop and deliver innovation through 'world class' projects.
The Glasgow-based learning institution has been working with the global engineering firm for over three decades, with the formalising of the partnership set to strengthen existing educational programmes for degree apprenticeships and industry placements.
Further to this is building on existing innovation research projects between the two, which includes the award-winning prosperity partnership. The five-year initiative has seen nearly 30 researchers develop advanced inspection techniques, biotechnology solutions for infrastructure repair, operational intelligence and data science along with new products and processes for through-life management of complex nuclear assets.
A major collaboration between the two parties also took place in 2021, when the Maritime Research & Innovation UK was created to tackle technology and innovation challenges. It is now an industry-led, government-backed initiative, supported by Maritime UK.
Babcock is also a founding tier one member of the university's advanced nuclear research centre and is leading an industry-academic consortium for the automated welding equipment system inspection and monitoring project.
Dr Jon Hall, chief innovation and technology officer at Babcock, said, "For Babcock, successful collaboration underpins so much of what we do. Being able to work with academic partners such as the University of Strathclyde means we can integrate and deliver real innovation that will make a difference to some of the most important engineering challenges facing us and our customers today and in the future.
"This isn't just about technology though; this partnership will support training and digital skills as well as broader innovation and knowledge management – and will build upon our current successes. We have a range of new topics on our agenda and I look forward to seeing what our already successful partnership can deliver in the future."
Professor Sir Jim McDonald, principal and vice-chancellor of the University of Strathclyde, said, "I am delighted that we are formalising our enormously successful and rewarding partnership with Babcock.
"As a leading international technological university, we are proud of our strong relationships and connectivity with industry. Launching this strategic partnership with Babcock means we can now explore new areas of research and co-invest to accelerate the delivery of world-class innovation and technology-led products."