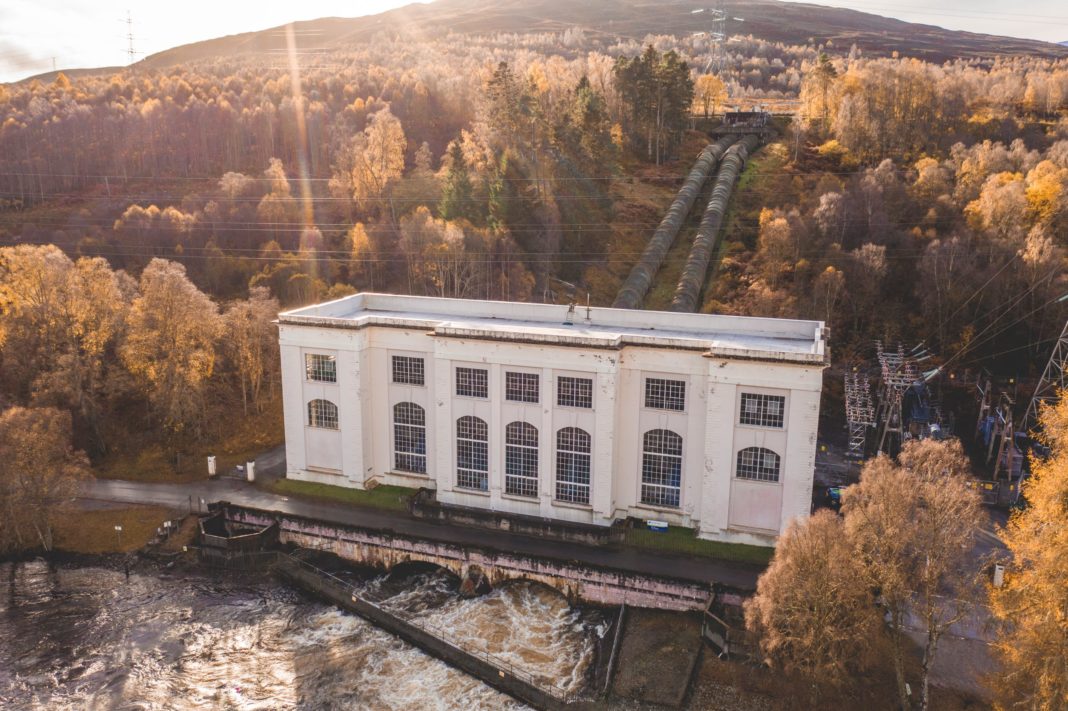 MODERN turbine technology is to be used in a £50 million investment to repower the Highland's Tummel Bridge Hydro-Electric Power Station.
SSE Renewables, which is behind the plans, said that it is expected to extend the facility's operational life by at least 40 years.
The firm will commence refurbishment works in spring 2022, with the delivery of the project expected to support up to 65 construction roles at its peak.
Located in the centre of the overall Tummel Valley Hydro Scheme cascade, Tummel Bridge Power Station was commissioned in 1933 and is one of the oldest hydro power plants in Scotland.
The power station, which is housed within an iconic category A listed structure, currently delivers around 140 GWh of renewable generation output each year. As well as generating its own power output, it plays an 'important' strategic role in efficiently moving water onwards in the overall hydro-electric scheme to the Clunie and Pitlochry power stations.
Under the repowering programme, SSE Renewables will replace the existing two 'camel back' twin-runner, horizontal Francis hydro turbines with new modern runner technology. The firm said this will result in increases to water flow, enabling an increase in the generation output at the plant from 34MW to 38MW, with a peak output of 40MW during optimum conditions.
Peter Diver, head of hydro operations at SSE Renewables, said,"I'm delighted we are demonstrating our commitment to our existing hydro fleet by making a significant investment of almost £50m to repower our Tummel Bridge Power Station. Hydro power is Scotland's original source of renewable energy and one which has an increasingly vital role to play in our path to achieving net zero carbon emissions in Scotland by 2045 and the UK by 2050. By replacing the existing turbines at Tummel Bridge with modern, efficient plant, we will be able to safely extend the operational life of the station by at least 40 years, meaning Tummel Bridge will be part of our future net-zero power system.
"By repowering the existing turbines with latest hydro technology we are able to make best use of the available water flow and head at the station to increase generation output and maintain our capability to reliably manage water flows through the Tummel cascade.
"And we are transforming power output at the site in a way that takes regard of the age and construction of the Category A listed building in which the power station is housed – a vital consideration for SSE Renewables in our role as custodian of this important and historic engineering site in the Scottish Highlands."The repowering works are expected to be completed in late 2023, coinciding with the hydro power plant's 90th anniversary.
SSE Renewables said that the repowering works are expected to be completed in late 2023, coinciding with the hydro power plant's 90th anniversary.