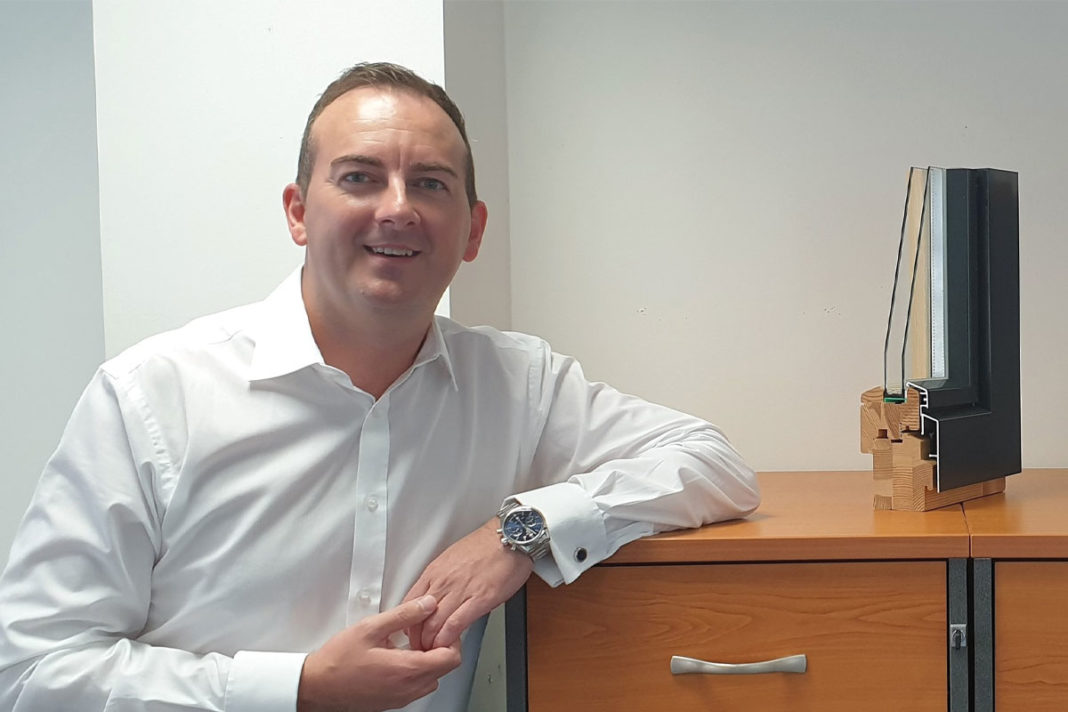 Janex commercial director Daniel McElhinney tells Project Scotland about the Falkirk-headquartered company's plans for growth
Q) What attracted you to the commercial director role at Janex and what can you tell us about your plans to help grow the business?
A) Having worked in the window and door industry for over 18 years, I have always been aware of Janex as a strong brand leader, especially in the Scottish market. I had previously worked alongside Sandra (McNiven – Janex's MD) and together this made it a natural choice for me. Being in the same industry has allowed me to be familiar with the product. I know its strengths and capabilities. I know how the product has performed in the market during my 18 years and I know what is required to grow the market share.
The market requires high performance products with a long life cycle and low maintenance. This combined with an ethos of 'putting the customer first', good communication and exceptional service, will ensure that Janex continues to be a reliable and trustworthy supplier in the industry for another 30 years.
Q) How competitive is the market at the moment and how does Janex stand out in that environment?
A) It has been a perfect storm recently with a concoction of Brexit, a global pandemic, material lead in times and industry wide price increases (especially timber) which has required the market to adapt accordingly. At Janex, we have robust partnerships with our supply chain, which is crucial and enables us to react quickly to client needs and requirements. Communication is key.
Our team at Janex have been with us for many, many years and have faced all kinds of economic and industry challenges; this experience gives us the knowledge and tools to confidently navigate our way through these challenging times, supporting our clients and taking some of the weight from their shoulders.
Q) What current trends are you noticing?
A) We have noticed two key trends within the UK: In 2019 the UK Government  set in law a target of net zero carbon by 2050. This is the catalyst of change that we need in the UK to make sure that we are using sustainable materials in our built environment to ensure that embodied carbon is reduced. Timber is well known to provide a negative carbon impact on the environment as it is a natural renewable material and sequesters CO2 even when the trees are felled or used for material purposes. By achieving low U values and up to 60 years life cycle expectancy, we can supply products to not only meet current demands but also future requirements.
Secondly, following Grenfell, there has been increased demand for genuinely certified fire-rated products. Dual certification on flat entrance doorsets will be paramount going forward, whereby the doorsets will need to be both Secured by Design (Pas 24:2016) and Fire Rated (tested both sides).
Q) How important is the Scottish market to Janex?
A) Scotland has been the heritage and lynchpin of Janex for almost 30 years.  We have supplied our products to almost every housing association and council within Scotland during this time. Scotland's harsh weather conditions lend themselves to our high performance timber and aluminium clad timber windows and doors and many of our clients are repeat customers, who rely on our products as an integral part of their developments.
Being based in Scotland is vital as we continue to strengthen our brand within the residential market and maintain our customer centric focus.
Q) Any recent standout projects the company has been involved in?
A) We have recently supplied Pennywell Phase 1 & 2 and Dumbryden Gardens for Robertson Group. These were on behalf of 21st Century Homes and The City of Edinburgh Council, which is part of their new-build programme of 20,000 new homes across the city by 2027. We've also supplied Fielden Street, Glasgow for McTaggart Construction on behalf of West of Scotland Housing Association.  We are particularly proud of the large student accommodation at Collegelands, near High Street in Glasgow again for Robertson.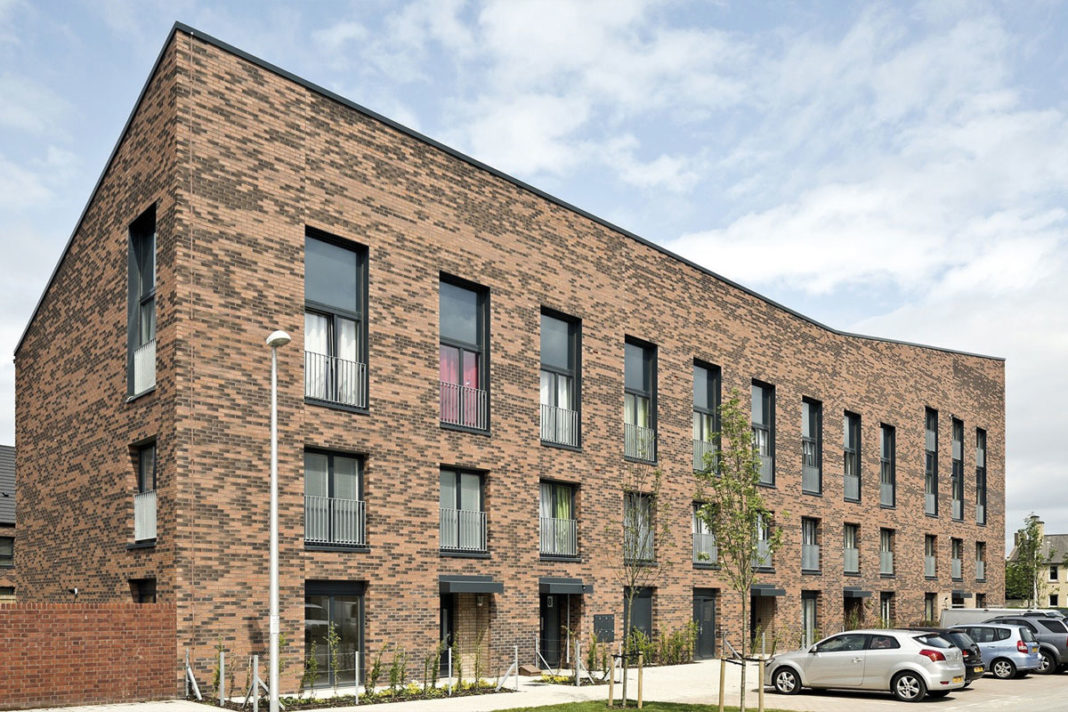 We are also working on a number of large scale residential projects in London. All very different projects, but all requiring the same thing; quality windows and doors that will withstand the rigours of daily living, look good and keep people safe and warm for years to come.
Q) How has the company adapted to the challenges brought about by the pandemic?
A) The pandemic has changed the way we do business going forward; it has made us rethink the way we work and communicate with our clients and each other. The pandemic has fast tracked our need for digitalisation such as ERP cloud-based systems and increased use of video conferencing tools. We have adopted the blended working philosophy which is a great success with our team and from discussing with other likeminded businesses, something that is happening throughout the industry as people strive for a better work/life balance – something that we will continue to promote here at Janex.
Q) How important is it to be constantly innovating and offering new solutions to the marketplace?
A) There is a perpetual requirement to keep innovating as we work towards the Government's net zero carbon targets with safe, secure and environmentally friendly products. Additionally, it is equally important to rigorously test our products to ensure that our clients can specify with confidence.
A recent innovation is our exclusive partnership with Gerda® which allows us to confidently supply fully compliant dual certified FD30 and FD60 doorsets (inclusive of sidelights and fanlights). The testing and certification that the Gerda Safer Homes range provides means that we can offer a risk-free specification for our clients.