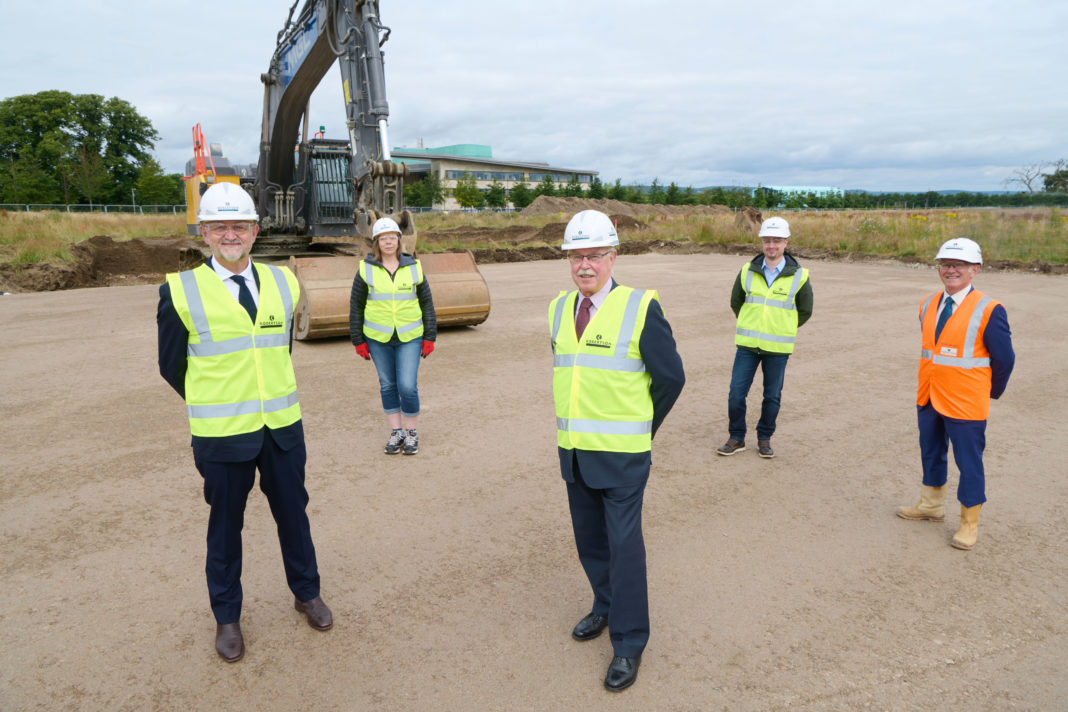 ROBERTSON Construction Northern has commenced work on the build of a £9 million life sciences innovation centre at Inverness Campus.
Designed by Austin-Smith:Lord, the 2,500 square metre building will provide facilities for businesses to work collaboratively with academia on innovative life science projects.
Those using the facility will have access to high-tech research equipment and lab conditions for collaborative research, particularly in the fields of medical nanotechnology and active health.
It comes as part of a partnership between the University of the Highlands and Islands and Highlands and Islands Enterprise. The centre will support wider collaboration, with NHS currently developing the National Treatment Centre Highland on campus. Together, some 190 jobs are forecast to be created.
Frank Reid, regional managing director of Robertson Construction Northern, commented, "This start onsite marks our fourth project at the university. Life sciences play a critical role in the health of the region and the nation, and none more so than in the last 18 months. We are proud to be the partner of choice to deliver another high-quality facility at Inverness Campus and look forward to continuing our relationship with University of Highlands and Islands and Highlands and Islands Enterprise."
Professor Todd Walker, principal and vice-chancellor of the University of the Highlands and Islands, said, "It is exciting to see the construction phase of this collaborative venture get underway. The development will increase our research in fields such as medical nanotechnology and active health and will help us to provide greater support to the region's life sciences sector. We hope to create a facility of national significance which will bring economic benefits to our region through innovation, commercialisation, company and job creation and the attraction and retention of talent."
Alistair Dodds CBE, chair of Highlands and Islands Enterprise, added, "This is a great milestone for Inverness Campus and for the region's life sciences sector. The commercial opportunities, high value career options and innovation and research initiatives that will stem from this development will have region-wide benefits. Importantly, it will help attract and retain talent and sustain populations, which of course is crucial to regional prosperity. I am delighted to see work get underway and very much look forward to seeing the new Life Sciences Innovation Centre take shape."