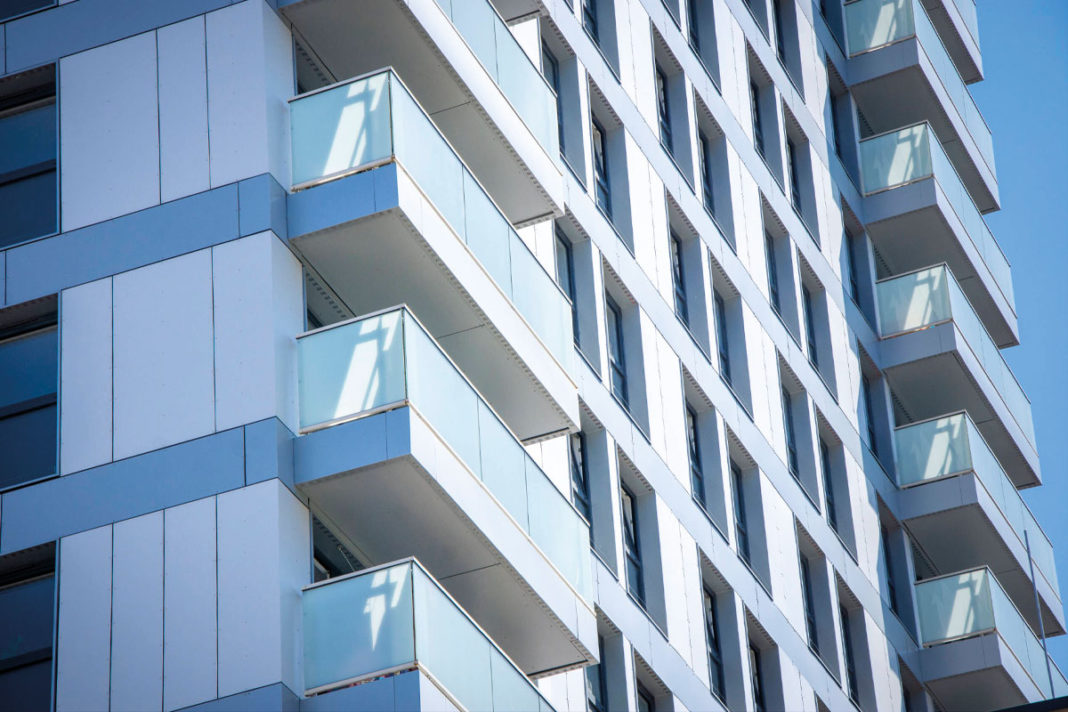 BESPOKE cladding systems manufacturer MSP Facades has revealed  the business is seeing an increase in remediation projects – both north and south of the border.
The Cumbernauld-headquartered firm has already completed half a dozen re-cladding projects involving high-rise residential towers, and is expecting a lot more of this type of work in the next twelve months.
Denning Point is a 1960s residential tower in Tower Hamlets, London. Comprising 23 storeys, the building was re-clad 2014. However, following the Grenfell Tower fire and a subsequent change in safety regulations, the owners commenced the process of removing non-conforming cladding material. Re-cladding specialist D+B Facades commenced remediation work in early 2020, using A1-rated solid aluminium panels (in two custom colours) to replace the non-conforming cladding. Fabrication of the new non-combustible panels was undertaken by MSP Scotland.
To minimise timescales, noise and disruption to residents, D+B was able to utilise the existing framework, installing new mineral wool insulation and cavity barriers before the 3mm thick solid, pre-painted aluminium panels were fixed in place.
Derek McDougal, commercial manager at MSP Facades, said, "While the technical demands of this project were reasonably straightforward, the sheer volume and variety of panels is unusual. During the six-month build process, we fabricated more than 2,100 panels equating to approximately 2,500m2. We also cut to size and punched around 360 smaller, perforated panels, covering 220m2. Throughout the whole process, we were very mindful of reducing waste and optimising every aluminium panel. Utilising our optimisation software, we were able to achieve maximum yield from every sheet of metal."
Having now completed cladding remediation projects in both Scotland and England, MSP Facades added that it is predicting more of this type of work in 2021/22 as 'vital funding' to carry out repairs is secured.