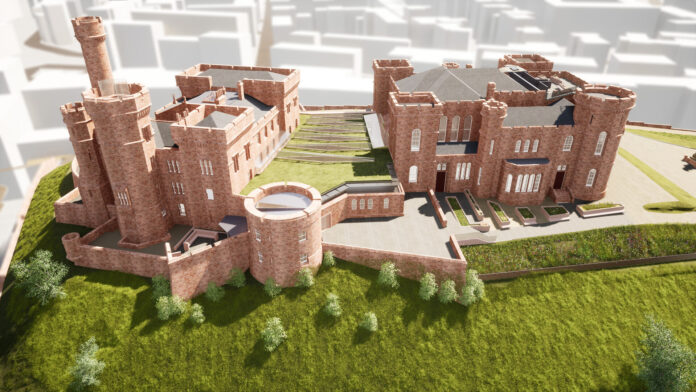 FURTHER progress has been made in the project to transform Inverness Castle into a major tourist attraction after a planning application was lodged with The Highland Council for new external lighting.
The proposals feature lighting built into the new landscaping design that will provide lighting levels to the main pedestrian routes and highlight many of the existing and newly proposed landscaping features.
The council said improvements will include 'discreet' contemporary lighting around the statue of Flora MacDonald, illuminated bicycle stands and ambient lighting in and around public benches and planters.
An intelligent new lighting system will be designed specifically to highlight the castle at night, drawing attention to the architecture, with feature towers and castellations highlighted by specialist light fittings.
The Highland Council approved the main planning application for the building in April this year.